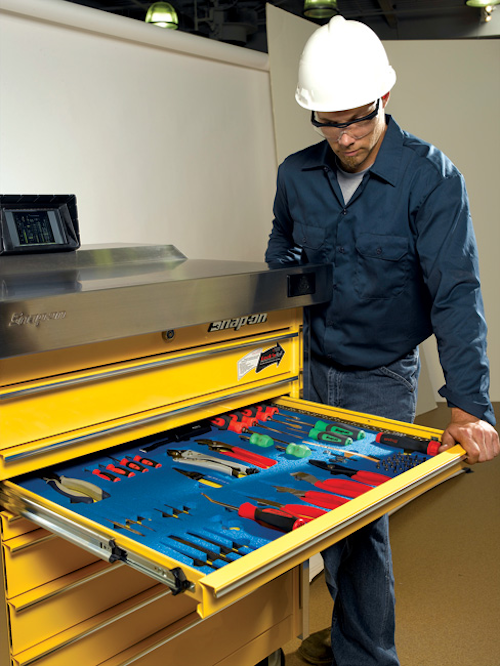 For industries around the world, precise, efficient tool control can mean the difference between project success and failure. Automated tool control (ATC) offers advanced digital imaging capability in a tool storage unit that automatically gathers information in real time. With the Level 5 ATC system from Snap-on Industrial, advanced digital imaging technology offers another layer of security in applications that extend from standard jobs to highly controlled, mission-critical functions.
In addition to day-to-day issues such as inefficient maintenance practices or critical tool breakdown, foreign object damage (FOD) and maintaining strict foreign material exclusion (FME) procedures pose a new level of risk. The Level 5 ATC system advances tool management by ensuring both tool access and security. The blending of a proven tool storage box design with keyless entry, plus a personal computer- (PC)-based database and digital imaging technology, provides a dependable asset management category.
The Level 5 ATC starts with this company's human interface device (HID) proximity card keyless entry system. Each user's assigned identification or key card is embedded with a user-specific code, so the tool storage unit knows every moment exactly who has accessed the system.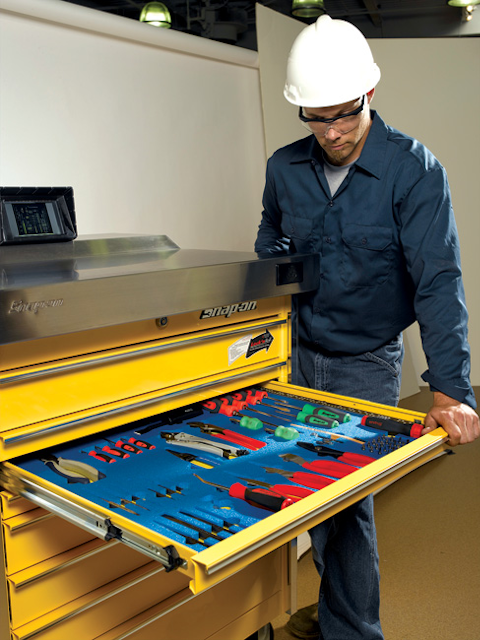 As the tool storage unit is accessed to remove or return tools, ATC uses digital imaging technology to scan each tool in the drawer and determine its status. ATC's audio system announces tool issue and return. If tool status is questionable, the Level 5 ATC can display the disputed tool transaction on the 7-inch LCD, or it can be identified in the audit image at the administrator's PC. User log data and time-date information are available for every transaction.
The Level 5 ATC manages access to tools and equipment for organizations and applications that demand strict accountability and efficiency. Money and effort are involved in managing productivity and safety. The system ensures people throughout the network know the status of tools and equipment; this means workers can be assured the tool they need is on hand and available immediately, and managers have an extra measure of confidence that tools and other critical assets are being supervised.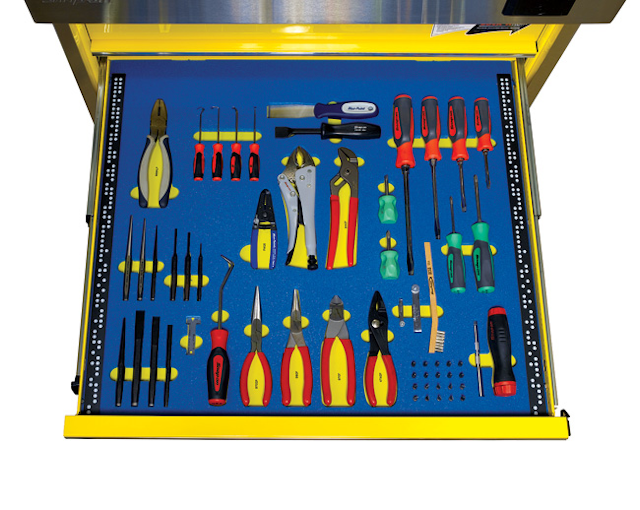 The process is simple-scan the proximity card to log in, enter a work location, and remove or return the tools. Digital cameras located in the top of the unit capture a scan of the drawer and determine which tools have been removed or returned. The user then logs out. After each user logout, the digital imaging devices forward full-drawer images and log files to the PC where they are stored for later access. The integrated imaging/software package employed in the system is an extension of the company's work with digital image capture technology in the automotive market.
The Level 5 ATC system offers an optional administrator's software package that is used to add and delete users, assign various levels of user access and lock permissions, and track individual tool usage. The administrator's system can be synchronized to individual or multiple boxes and can pull data and images from each selected toolbox. The data logs and audit image files are available for inspection in the administrator's program following synchronization with the box. Other features available in the administrator's toolbox include creation of various reports, tool searches, alerts for broken tools and tools out for calibration, tool custody transfer and box set-up functions.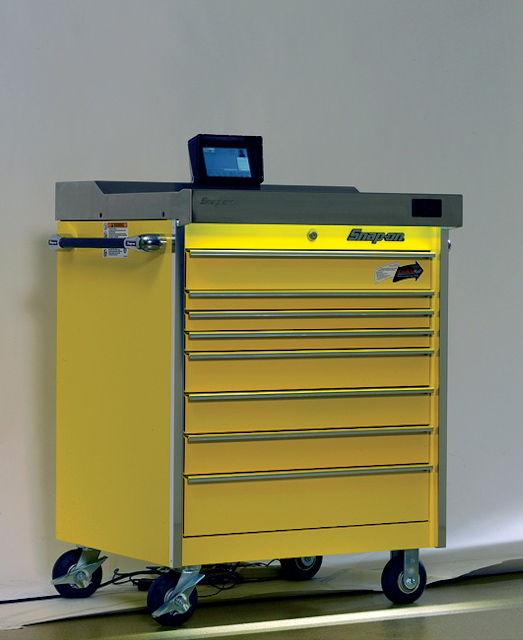 About Snap-on Industrial: Snap-on Industrial is a division of Snap-on Inc., a manufacturer and marketer of tools, diagnostics, equipment, software and service solutions for professional users. Products and services include hand and power tools, tool storage, diagnostics software, information and management systems, shop equipment and other solutions for vehicle dealerships and repair centers. The firm is headquartered in Kenosha, Wis. Visit snapon.com/industrial.
More Utility Products Current Issue Articles
More Utility Products Archives Issue Articles