Investigating Infrastructure Integrity Through Leak-detection Technology
There is a tremendous need to invest and upgrade the U.S. drinking water infrastructure.
Jan 1st, 2011
By David M. Hughes
There is a tremendous need to invest and upgrade the U.S. drinking water infrastructure.
A 2007 Environmental Protection Agency (EPA) survey estimates that the 20-year capital investment need for public water systems is $335 billion. The American Society of Civil Engineering reports that each day some 7 billion gallons of treated drinking water are lost, primarily the result of leaks in drinking water pipelines. This represents some 15 percent of the nation's total daily water production. Because climate change will place increased stress on the availability of water supplies, water utilities must reduce this lost supply because water is an increasingly scarce supply and because of its embedded energy and the greenhouse gas footprint it represents. American Water is responsible for moer than 45,000 miles of main, so this is an important issue for the company.
American Water has been working with Itron Inc., Fluid Conservation Systems Inc. (FCS), Gutermann International, Aclara and Datamatic Ltd., among others to develop and test new, low-cost acoustic leak detectors-MLOG, Permalog and Zonescan-using advanced metering infrastructure (AMI) systems. By deploying these technologies throughout distribution systems, water utilities can survey for pipeline leaks every day. The acoustic monitors, whether installed on the service line or placed on valves in the distribution system, can relay the data back through the AMI telemetry system-to-system operators using an analytic software package. The software processes the data and alerts the system operator when a monitor is detecting a noise indicative of a leak.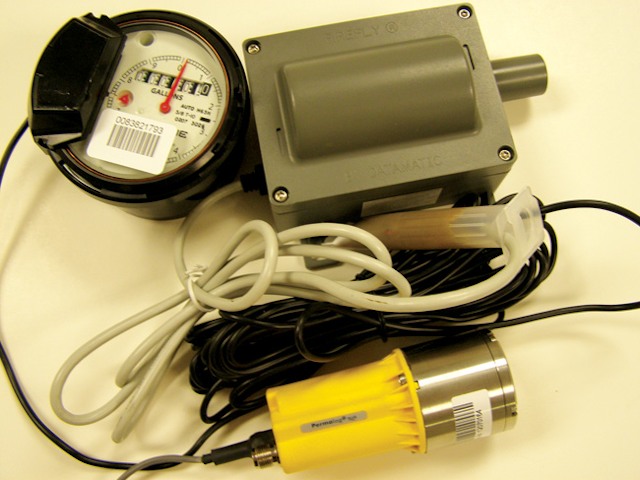 American Water's pilot study of the system in Connellsville, Pa., which used Itron's MLOG and an AMI system by Aclara, was successful. It greatly reduced the water loss within six months, saving an estimated $140,000 in lost revenue with a payback for the installed technology of less than two years. The addition of the acoustic monitoring helped justify the investment of the fixed-network AMI that now conveys daily meter readings to the utility.
American Water is continuing its investigation of the technology. With funding from the Water Research Foundation, the Connellsville project has been analyzed over three years where the value of the technology has been demonstrated. Work is ongoing with this and other technologies that rapidly are developing. A second fixed-network system using the MLOG has been operating in the New Jersey American Water system in Irvington, N.J.-serving 9,000 customers-using an Itron fixed network.
Developed by FCS, the Permalog originally required the operator to drive by each unit to collect data. This year, West Virginia American Water will deploy Permalogs that are part of a Datamatic mesh network AMI system-eliminating the need for drive-by reading-for an area serving about 12,000 customers. The project, funded by federal stimulus monies, also will provide daily meter readings and daily data about pipe noise gathered from FCS monitors.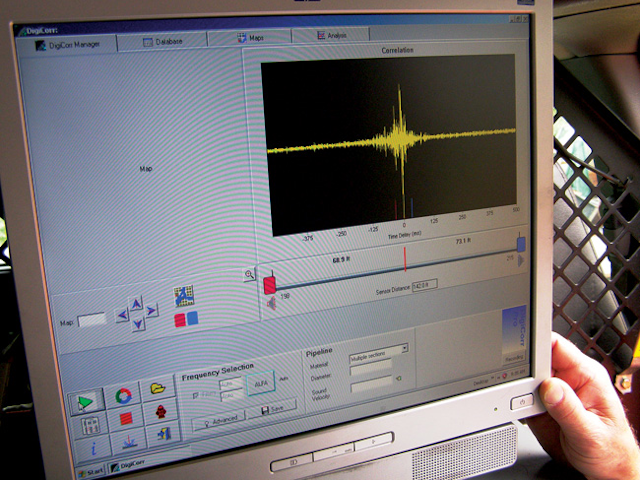 In the Valley View system in Illinois American Water's metro Chicago district, a pilot program employing Gutermann's Zonescan acoustic monitors is being combined with an AMI system provided by Aclara. This system is designed to enable the system operator to instruct adjacent units to correlate around a suspicious leak noise. If successful, the system will be better able to differentiate between leak noise and extraneous noise and point to the pipe's leak location.
American Water continues to deploy the drive-by-or mobile-option for acoustic monitors. Permalog and MLOG mobile systems are used in several states where American Water operates. The largest deployment is in California American Water's Monterey system, where 4,100 MLOGs are in place. Many of the utility's vehicles are equipped with collectors that gather data, which is stored up to 11 days. The Itron software allows the operators to see if any areas have been missed during the month to ensure recent data is collected.
Coupled with the demonstrations of the acoustic monitoring technology are economic tools to allow systems to evaluate the potential of AMI and acoustic monitoring. Cost models for AMI and acoustic monitoring have been made available to all American Water state operations. This allows each system to assess costs and benefits of mobile automatic meter reading and mesh or fixed-network AMI with or without acoustic monitoring.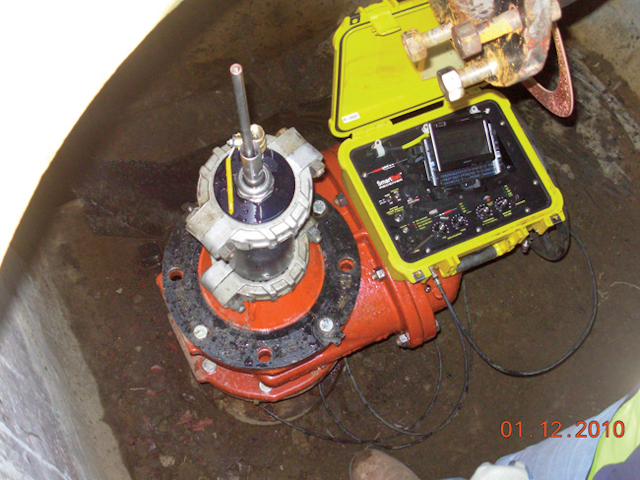 As suggested by economic analysis, the value of the continuous acoustic monitoring systems is most significant where water cost is high and supply is limited. The type and frequency of leaks is also important. In many locations, leaks that are small and run undetected for significant periods make up most of a system's leakage. This is what the acoustic monitor will identify. If a system's primary water losses are from sudden bursts of high volume that immediately appear, the acoustic monitor will have limited value.
The acoustic monitoring analysis has provided more than leak detection; significant insights into the time it takes leaks to surface, the condition of the pipe and possible triggers for failures are being revealed. Approximately two-thirds of the main breaks in Connellsville that ran overnight in the range of a working MLOG provided acoustic clues before they were repaired. About half of these leaks were repaired before they surfaced. Repair cost analysis suggests rapid detection and repair of the failing main can reduce repair cost and probably can prevent more collateral damage and overtime costs associated with a main break.
Because the monitors detect when a leak first begins rather than when the leak appears-it can take an extended time to surface-it might be possible to determine what factors contribute to the beginning of the leak.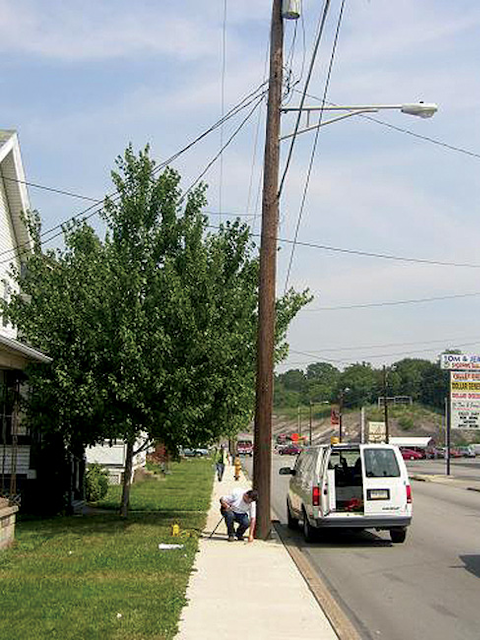 In Connellsville, there is some correlation between changes in water temperature where leaks were associated with rapid decreases and increases in water temperature. The preferred time for leak surveys would appear to be in the fall when rapid changes occur in surface water temperatures. This will be an area of further study as American Water continues to seek better ways to reduce water losses.
---
About the author: David M. Hughes is lead infrastructure engineer for American Water. He is a member of the Water Research Foundation's Research Advisory Committee and serves on the Innovative Infrastructure Research Committee, a cooperative formed by the EPA, Water Research Foundation and Water Environment Research Foundation. American Water serves some 16 million people in 35 states, as well as Ontario and Manitoba, Canada.
CIRCLE 107 ON READER SERVICE CARD
More Utility Products Current Issue Articles
More Utility Products Archives Issue Articles