Upgrading to Digital Network with Microwave Backhaul Systems
Utility companies have some of the largest data networks in America, often spanning whole states or regions of the country.
Jan 1st, 2011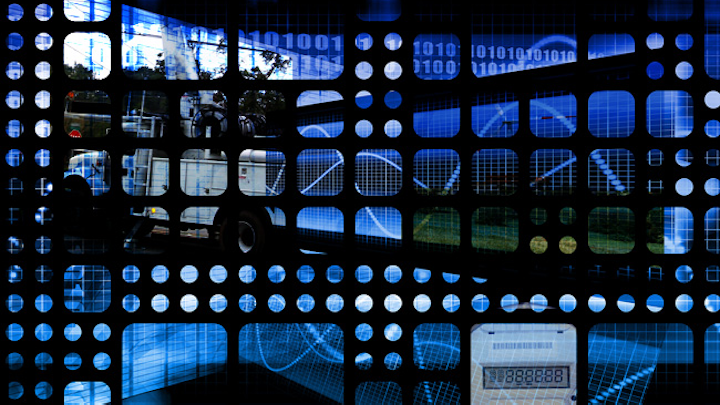 Utility companies have some of the largest data networks in America, often spanning whole states or regions of the country. Many utilities have used microwave backhaul technology since the appearance of supervisory control and data acquisition (SCADA) systems in 1980, but now they are upgrading their networks to handle Internet Protocol (IP) traffic in anticipation of smart grid initiatives and other advanced applications such as video surveillance and IP telephony. For Texas-New Mexico Power (TNMP), this challenge led to the deployment of Exalt microwave backhaul systems.
Since 1935, TNMP has offered community-based electric service in Texas. TNMP provides electric service to 76 cities and more than 216,000 customers throughout Texas. TNMP is owned by PNM Resources, an energy holding company based in Albuquerque, N.M. In 2007, TNMP's New Mexico operations merged with PNM. PNM serves more than 490,000 customers in New Mexico.
Upgrading with Exalt
TNMP began its IP network upgrade with its Texas operations along the Gulf Coast. There, the company serves cities such as Alvin, Angleton, Brazoria, Friendswood, Dickinson, League City, Texas City and Sweeny. TNMP owns fiber and microwave links connecting these locations and backhauls all SCADA traffic to its network operations center in League City.
When the Federal Communications Commission's Advanced Wireless Services frequency auction made available the 2.4 and 6 GHz frequencies in 2008, the company began planning its upgrade. Teaming up with the telecommunications and information technology engineering firm Lockard & White, TNMP designed, selected and implemented new Exalt microwave backhaul systems.
Lockard & White had extensive experience with Exalt systems and felt it was the best choice for the TNMP job.
"Exalt microwave backhaul systems are competitively priced, they deployed without issue and their performance has exceeded our expectations," said Tom Hendricks, Lockard & White senior project manager for the TNMP project.
One key to the selection was the systems' support of native time division multiplexing (TDM) traffic, which would allow TNMP to easily migrate from TDM to IP at its own pace. Another factor in the decision was the Exalt systems' remote management system.
"Our old microwave systems were analog only, but we want to migrate to Ethernet over time," said Chris Dobard, SCADA and Telecom supervisor at Texas-New Mexico Power. "The Exalt microwave backhaul systems make it easy for us to accomplish that because they support both native TDM and Ethernet, and because the Exalt management system makes the systems easier to configure and manage than other products we evaluated."
Simplified Deployment, Reliable Performance
Replacing the existing microwave systems was a simple matter. Since the new Exalt systems are indoor units just as the ones they replaced, deployment simply required exchanging the internal equipment and connecting it to the existing outdoor antennas.
Since the Exalt systems are also equipped with built-in spectrum analyzers and can be tuned in 1 MHz increments, they were easy to remotely configure for optimum performance under all conditions. As installed, the Exalt microwave backhaul systems are configured to support the 2.4 GHz and 6 GHz frequencies, and carry four T1 lines and 155 Mbps of Ethernet traffic on each link. They serve hops that range in distance from two to eight miles.
"While some of the Exalt systems have been in service for nearly two years now, they have worked flawlessly," Dobard said. "We had one unit that was knocked off its path by a hurricane, but other than that we have had no downtime on those links."
To monitor for problems, the system uses Exalt's SNMPv3 monitoring to deliver alerts to a management console at the operations center where technicians can use the remote management system to check out any problem.
Future Plans
The Exalt experience has been so positive that Dobard is now considering using more Exalt microwave systems to replace an aging 900 mHz radio system in TNMP's West Texas operations.
"With Exalt," Dobard said, "we got exactly what was advertised: hassle-free deployment and trouble-free operation with plenty of TDM and IP capacity to meet our needs for a long time."
Challenges
Migrate from TDM to IP networks for advanced utility applications,
Leverage existing antenna deployments, and
Minimize truck rolls for configuration and management.
Solutions
Deploy Exalt microwave backhaul systems featuring native TDM and IP capabilities,
Use Exalt all-indoor configurations to connect to existing antennas and use existing enclosures, and
Use Exalt remote management and SNMPv3 alarming capabilities to implement remote configuration and troubleshooting.
CIRCLE 101 ON READER SERVICE CARD
More Utility Products Current Issue Articles
More Utility Products Archives Issue Articles