Inspecting Poles in the 21st Century
When Samuel Morse built an aerial cable route between Baltimore and Washington during the middle 1800s, he used 700 chestnut poles and left the bark on for protection from the elements.
Jan 1st, 2011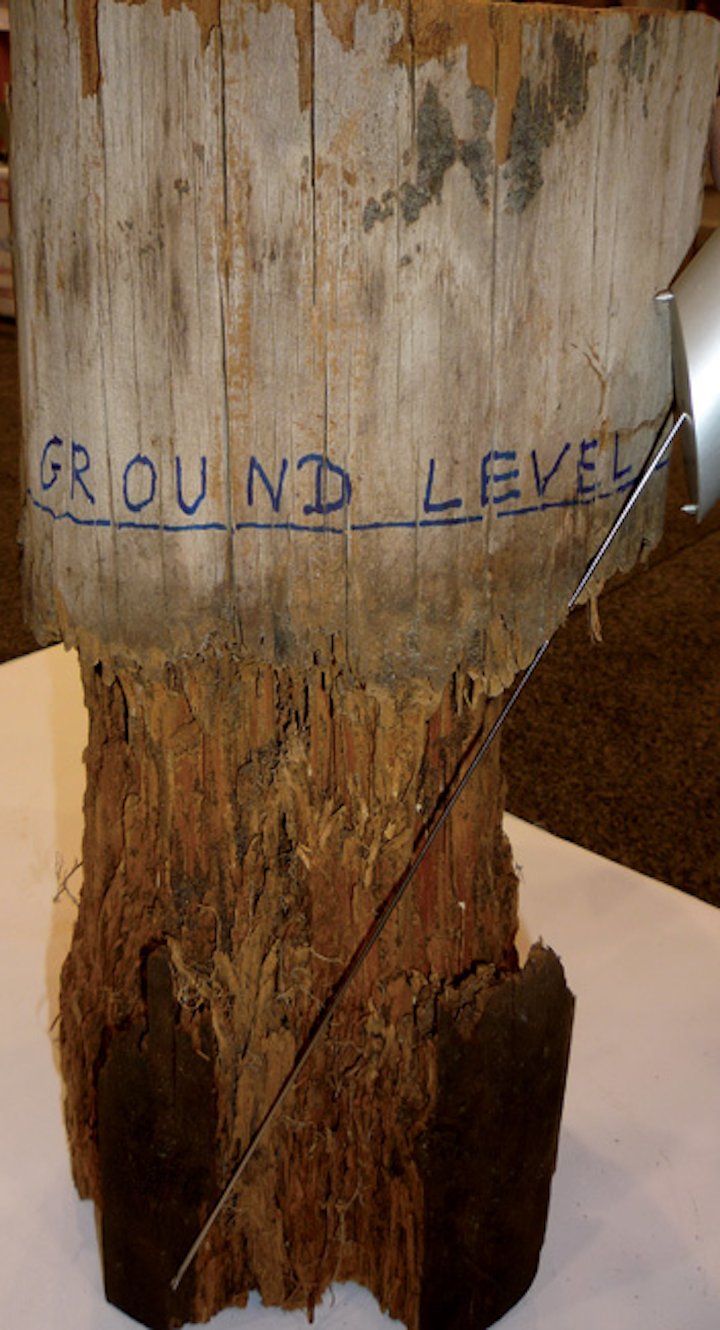 By Earle Jenkins
When Samuel Morse built an aerial cable route between Baltimore and Washington during the middle 1800s, he used 700 chestnut poles and left the bark on for protection from the elements. Some 50 years later, research in pole treatment and inspection methods led to an understanding of how decay spreads in different species of poles. Decay in Douglas Fir and Western Red Cedar poles is likely to begin internally near the ground line. For Yellow Pine, the most common species used for poles in the U.S., decay normally begins on the outside shell below ground and moves inward and then upward to sections above ground. This research led to the introduction of ground line and below ground critical section testing techniques.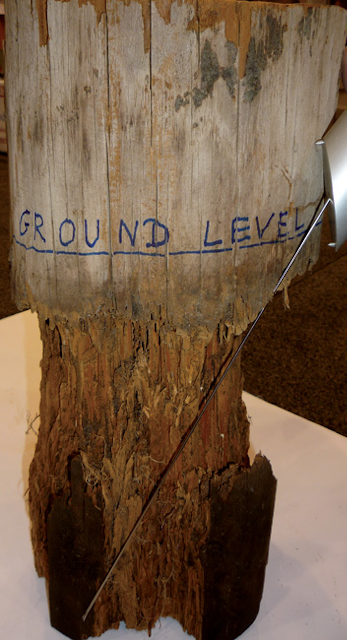 An effective pole inspection program strikes a balance between accurately identifying poles that put both system reliability and human life at risk while minimizing the number of still serviceable poles being replaced. While these goals may seem obvious, many variables affect the strength and serviceability of a pole: wood species, preservation methods and material, soil and climate conditions, insect and mechanical damage, and inspection methodology. Because of these variables no fail-safe inspection method exists that can guarantee the condition of a standing wood pole with 100 percent accuracy. So how does someone choose a methodology that will provide the most accurate assessment of remaining strength and serviceability? Following are the most popular inspection methods used today.
The sound and prod test is an institutionalized utility industry process as well as an OSHA standard:
The traditional method is to sound the pole with a hammer and probe it with a screwdriver to determine if it is safe to climb. Poles or structures determined to be unsafe by test or observation may not be climbed until made safe by guying, bracing or other adequate means. Poles determined to be unsafe to climb shall, until they are made safe, be tagged in a conspicuous place to alert and warn all employees of the unsafe condition.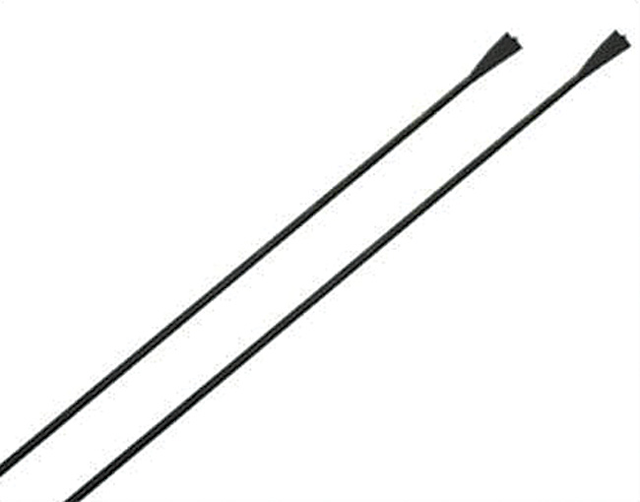 Sound and prod testing is effective for detecting decay pockets above ground, however, southern pine poles will likely have extensive below ground deterioration before this test signals a problem.
This method is typically supplemented with a more extensive excavation and boring process to inspect the critical section of the pole below ground. The process involves fully or partially excavating around the base of the pole and then scraping and drilling one or more holes in the critical section of the pole with a 3/8-inch drill bit to determine the wood's remaining soundness. The inspector feels the resistance while drilling and examines the color and structure of the shavings to determine the internal strength of the wood fiber; the inspector then inserts a plastic or wood plug to seal the hole.
This invasive and subjective method has been the standard since the early 1900s. In recent years a number of nondestructive testing (NDT) methods for evaluating poles utilizing advanced technology have emerged. These methods incorporate a variety of technologies to determine the physical geometry, section properties, as well as wood fiber density and strength. While some are more accurate than others, research has shown that technologically-based evaluation processes generally produce more consistent and less subjective analysis results than the manual excavation and bore method.
The search for an NDT method that produced an accurate digital quantitative evaluation of a pole's condition led to a German company, Instrument Mechanik Labor GmbH (IML). Founded in 1985, IML invented the resistograph, a unit that was initially designed to assess the strength of trees and timber structures and expanded over time to include utility poles. European utilities have used the IML resistograph for more than 10 years.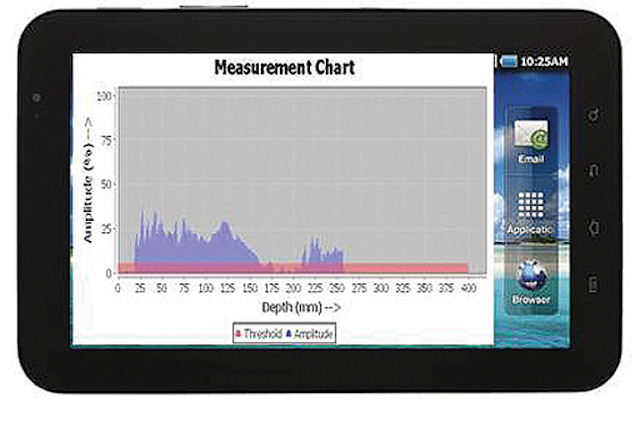 The IML resistograph has three major advantages over the traditional manual excavate, bore and feel method:
1. Testing does not require excavation,
2. The drilling needle and measurement mechanism provide a nondestructive test, and
3. The unit produces a digital profile of the pole's internal condition.
The resistograph uses a drilling needle to create a small 1/8-inch channel to measure and record the wood condition above and below ground level, providing the inspected pole's exact density measurements on a scale of 1:1. The measurements are stored in an electronic unit for review and download through the integrated wireless Bluetooth adapter.
The pole inspection division of ALAMON TELCO recognized this issue and developed a proprietary software program imbedded in the inspector's hand held device that accepts the digital input from the Resistograph, adjusts the diameter readings to compensate for drilling angles and the impact of deterioration, and analyzes the shell thickness.
While collecting and downloading the measurement data in a nondestructive manner is critically important, results analyses in a non-subjective manner is equally important. A number of handheld units on the market can take field notes, mark global positioning system (GPS) locations, store photos and upload the information through central servers to create customer specific records. Few handheld units, however, can analyze multiple drill profiles using a mechanized serviceability algorithm. Without that functionality, the inspector must look at each profile independently and make a judgment call about the compounded impact of the deterioration displayed on each drill profile as it relates to the pole's serviceability.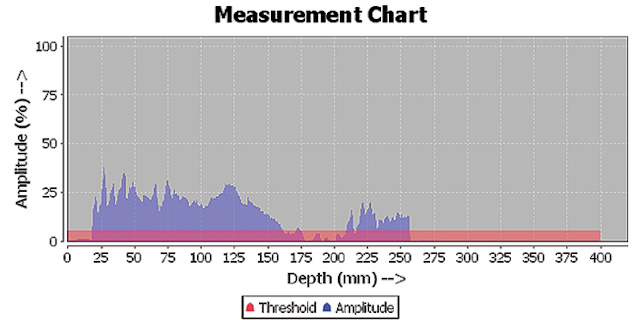 Results are automatically compared to Rural Utility Services (RUS) standards-or customer guidelines-to determine the proper serviceability category. They are displayed on the inspector's handheld, allowing him to instantly identify poles requiring follow up action. In addition, the measurement graph profiles are matched with the visual pole inspection data, creating a comprehensive individual pole record that is uploaded to a customer-specific database with multiple data sorting options.
Digital technology has become mainstream during the 21st century, therefore, replacing a 100-year-old manual process with advanced technology makes sense. Some folks, however, resist change and adopt an "if it's not broke, don't fix it" attitude. Fortunately, a number of forward looking companies, research institutions and regulatory agencies have conducted trials and approved the new process. Isn't it time for everyone to update the scope of work description in pole inspection request for proposals to incorporate technological advances?
---
About the author: Earle Jenkins is the northeast regional director for Alamon Contract Services, a division of Alamon Telco Inc. Alamon Telco is a nationally certified business established in 1975 with headquarters located in Kalispell, Mont. The primary and dominant focus of the business is to provide skilled contract personnel to the electric and telecommunications industry. Jenkins can be reached at earle@alamon.com.
CIRCLE 103 ON READER SERVICE CARD
More Utility Products Current Issue Articles
More Utility Products Archives Issue Articles