Metering and the Smart Grid
A View from the Front Line of Connectivity
Sep 1st, 2011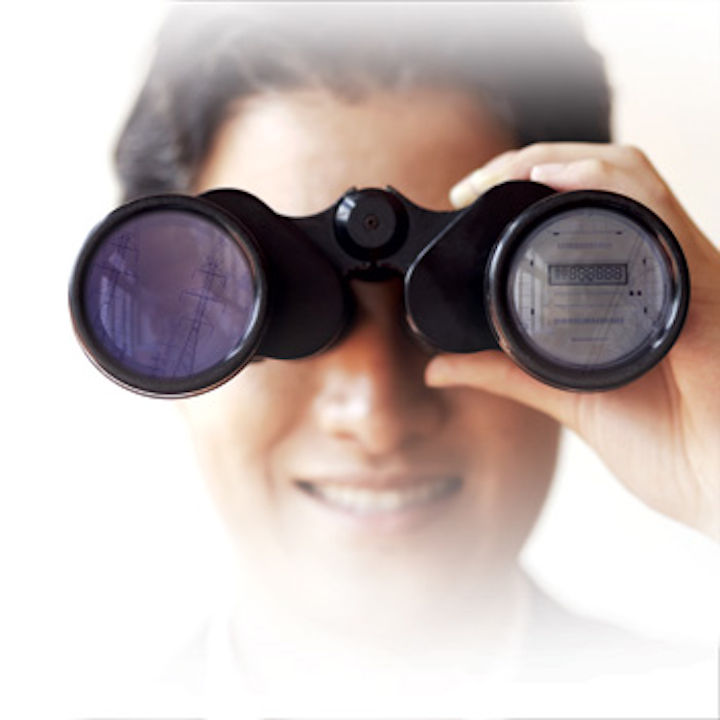 A View from the Front Line of Connectivity
By Michael Cale
For utility companies planning smart grid implementations, the actual meter exchange might be viewed as one of the simplest processes in the overall project execution. After all, before the first smart meter ever gets installed, the entire transmission and distribution infrastructure has to be rethought and retooled. But, the view from the end of the line proves otherwise.
At the critical point where the smart grid connects to the actual consumer, the meter installation process matters a great deal. Not only can it be the difference between a satisfied customer and a public relations nightmare, it also represents an opportunity to squeeze every possible efficiency out of the deployment plan to increase return on investment and success of the overall rollout.
Vendors, Vendors Everywhere
To understand the impact on the program as a whole, it helps to define the constituents. As an installation contractor, Utility Partners of America (UPA) navigates complex contractual relationships and service agreements. UPA might work directly for a utility, or, more frequently, subcontract for a device manufacturer. It is critical that in all cases the entire team is brought into the pre-deployment planning process and careful consideration is given to all aspects of the project. A detailed project plan involving all vendors is critical to the success of the project.
It is typical for multiple outsourced vendors to be engaged in a project, including: integrators, wireless technology providers, network hardware manufacturers, data center service providers, meter and meter technology providers, and public relations consultants. It leads to a crowded field where poor communications or missed deadlines magnify as they ripple through the system. In this environment, careful planning and accountability metrics are essential to managing the intensity of a project once it goes live.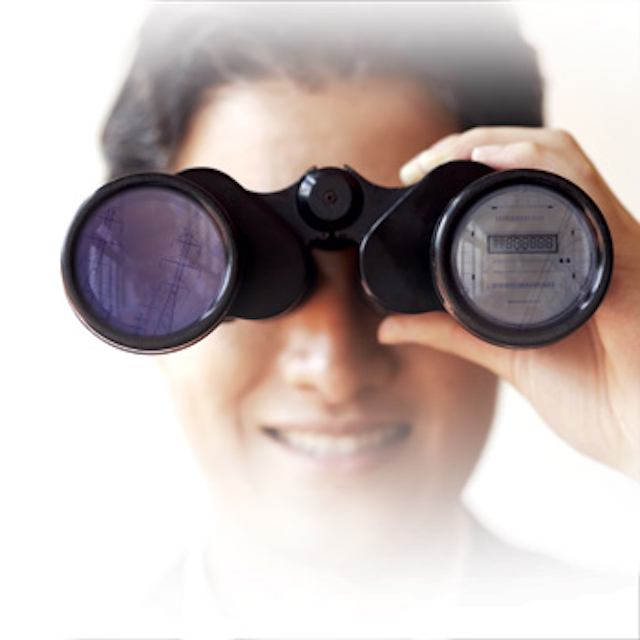 All's Well that Starts Well
On the ground, several areas can make or break a successful meter rollout. First and foremost is customer communications. A clear message defining the purpose of the project and the positive impact it will have on the customer will go a long way towards eliminating customer concerns in the future.
Logistics—the detailed task of assigning routes, technicians and schedules to production—is also an essential element. Installation vendors must come to the table with advanced technology solutions to these requirements. Also necessary is an experienced data management team to drive the workflows, efficiently dispatch work orders and make available extensive stakeholder communications related to project results and milestones.
Even with the best planning, adjustments to the project plan are inevitable for a myriad of reasons—from discoveries made in the field and weather-related issues to customer service issues that must be managed. The key to success is effective project management that can react and adjust to the situations as they present themselves.
When the installation contractor assumes delivery of the meters, they assume responsibility. Strong asset management processes result in more accurate reporting and forecasting. Those data are delivered daily—along with productivity reports, quality audit reports, customer concerns and claims—providing complete visibility into project status. Vendors and utility executives alike can jump on a gap before it becomes a problem.
The discovery of previously unknown meter types in the field, for example, can create delays to the installation. These types of problems create scattered work, route saturation and closure issues. If they are not resolved quickly enough, route acceptance can be negatively affected, greatly impacting return on investment for all involved parties.
Time Really is Money
When it comes to meter installation, speed counts. On average, it takes a trained technician 8 to 10 minutes to safely and accurately exchange an existing electric meter with a new smart meter. That includes recording the global positioning system (GPS) position of the meter, documenting the final meter reading on the old unit and installing the new unit. Installers are equipped with the most up-to-date handheld mobile units to accomplish these tasks. Over the course of a 100,000-meter installation, an extra minute per changeout adds up to more than 200 workdays.
There are, however, untold hazards and delays waiting for the meter installer. Technicians are trained to handle any number of possible problems, from the innocuous (curious questions posed by residents) to the all-too-common (locked gates and irate dogs), and from the unusual (bee hive in vicinity) to the safety concerns surrounding the installation itself. Speed matters, but safety and accuracy come first.
Managing customer reactions before, during and after a smart grid rollout remain a top challenge. In a 2010 Oracle survey, consumer reactions to changing rate structures topped a list of implementation challenges. Add in any number of perceived consumer concerns—from radio-frequency exposure to local workforce layoffs—and there is the potential for a public relations nightmare.
Time and again, UPA has seen that the smoothest installation rollouts err on the side of over-communication with customers. A coordinated and proactive stakeholder campaign involves a multi-channel public relations strategy, from town hall meetings to door hangers, websites, advertising and social networking. Even car magnets and nametags that explicitly identify a technician as a subcontractor to the utility add consistency and reduce confusion.
First Line of Defense
Too often, though, the actual utility and contractor employees are overlooked in the communication program. In a recent Purdue University honors thesis, "Smart Grid Technology and Consumer Call Center Readiness," student Kelsey Chambers asked utility call center employees six simple smart meter questions such as "Do your customers have smart meters?" and "Do you have information available about the smart grid?" Although all the companies surveyed had smart grid initiatives in place, only about a third answered these types of questions adequately. Clearly, call center employees are prime candidates for further smart grid educational initiatives.
The utilization of the call center and the technicians on the ground performing the installation as a public relations tool cannot be overstated. UPA manages call centers for smart grid implementations, and the catalog of questions and complaints received is varied and extensive—from reports of stepping on a prized plant to concerns around radio frequency exposure and the perceived increases to electric bills after installation. Each and every issue must be taken seriously and handled professionally.
Training field representatives and call center employees on customer service techniques helps minimize the "noise" that causes unnecessary utility distractions and potential project derailment. Communicate early, communicate honestly and communicate often; this advice is the key to success.
For larger installation projects, a pilot program provides an unparalleled opportunity to validate assumptions and fine-tune logistics on a smaller scale. It also provides baseline metrics for key productivity and customer response levels. Discoveries frequently emerge during a pilot in areas such as meter density validation, accuracy of meter information file transfers on completed work orders and customer concerns. These represent opportunities to adjust communication plans and deployment schedules and to take corrective inventory action before mass installation begins.
---
About the author: Michael Cale is CEO of Utility Partners of America.
More Utility Products Current Issue Articles
More Utility Products Archives Issue Articles