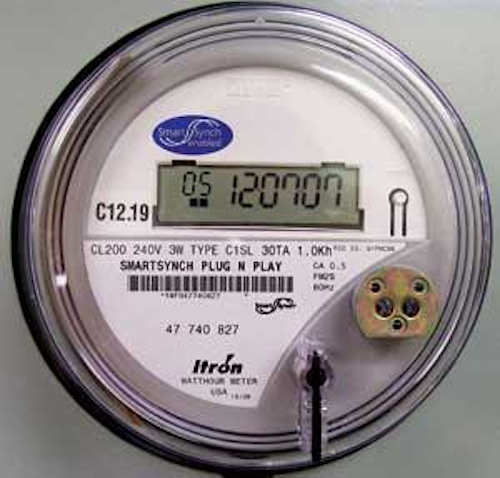 Overview
Trico is an electric cooperative serving more than 38,000 active services near Tuscon, AZ. These endpoints represent a mix of urban and rural services ranging from several miles of line to serve one meter to a subdivision of over 4,000 homes. The company is averaging 7 percent growth in services per year over the last 20 years.
Click here to enlarge image
null
Challenge
The broadness of Trico's service territory required a meter technician from the utility to devote a minimum of two days and 200 miles of driving to visit each meter site to download usage information each month. This equated to 60 hours of labor each month to generate billing reads. Trico has an existing powerline carrier AMR system, but the load profile data requirements exceeded available bandwidth.
Solution
In September of 2005, Trico installed 200 A3 meters with load profile capabilities for their commercial and industrial customers at select hard-to-reach locations across their service territory. Since SmartSynch SmartMeters utilize existing public wireless networks to transmit data, Trico was able to strategically spot-deploy SmartMeters and drastically reduce the amount of labor time required to bill these accounts each month. What previously required 60 hours of labor per month, now takes only five minutes.
Additional Functions
Trico is also leveraging SmartSynch's GPRS network expertise to accomplish a number of other important metering functions:
Interruptible Load Control
Trico is able to control a consumer's load more reliably and cost-effectively than the previous method they were using via a paging network system.
End-of-Line Voltage Profiling
SmartSynch SmartMeters may be programmed to record volt hours used to calculate average voltage over a designated interval. As a result, Trico is able to better detect voltage problems and monitor power quality with higher accuracy.
Outage Notification
Via GPRS technology, outage notification e-mails are sent to all meter technicians, dispatch and key accounts executives seconds after the outage occurs. Now Trico's dispatch team knows the size and location of the outage in real time just as the first customer calls in to report it.
Meter Error Reporting
Previously, meter errors were only discovered when the meter was being read, resulting in the estimation of up to a full month of data. Trico has configured SmartSynch's TMS application to e-mail all meter technicians in the event of an error code. These e-mails are monitored 24 hours a day allowing for fast response in the event of an error–reducing the need to 'estimate' a bill due to a meter error from an entire month of service to between 24 and 48 hours.
Time of Use
Trico was using a proprietary remote meter reading technology for their residential TOU customers, but the data they were obtaining from that system was not of billing quality. Trico replaced all 2000+ previously-deployed TOU meters with SmartSynch technology. Trico is now able to configure weekly, daily or load profile reads automatically sent by the meter, and maintain up to 365 days of load profile data from each meter. This information is available on request for research or bill complaints.
High Bill Complaints
Trico can provide previous days' load profile data to its meter technicians handling high bill complaints from irate customers. Usage graphs may be viewed and e-mailed from an intranet website built by Trico. This not only saves trips to download meter information, but allows for closer monitoring of usage and enables follow-up visits to be conducted more efficiently.