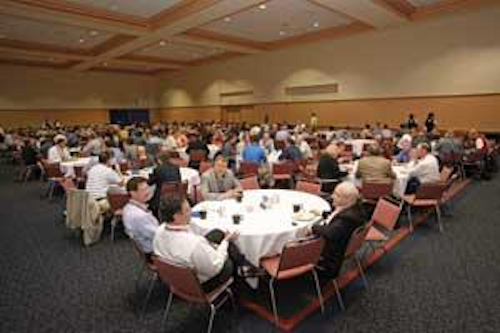 Onelivewire
Sparks are flying as DistribuTECH enters its 19th year as the leading annual T&D event. Taking place in San Diego February 3-5, DistribuTECH encompasses automation and control systems, IT, T&D engineering, power delivery equipment and water utility technology. DistribuTECH has had a record attendance of 5,800, and 2009 promises to be better than ever.
Along with an exhibit floor, educational sessions, Utility University courses, breakfast roundtables and networking events will be offered.
Learn a Little Something
Utility University classes will kick off on Monday, February 2, from 8:00am – 5:00pm. Sessions being offered include: Automation for the Smart Grid, Cost-Effective Distribution Reliability Improvement, Fundamentals of Power Electronics for T&D System Applications, DNP for the Real Word, Securing the Smart Grid, Selecting Communications Media Required for the Smart Grid, and many more. Half day and full day courses are both available.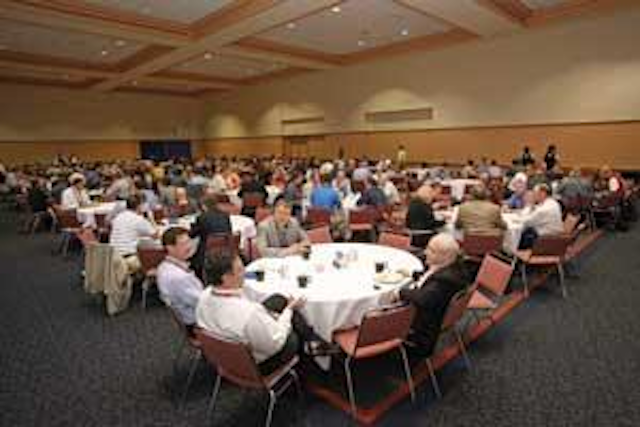 Click here to enlarge image
Be sure to attend the Keynote Address, which is open to all attendees and exhibitors, on Tuesday, February 3 from 8:30am – 10:30am. Speakers include Frank Abagnale, the World's Foremost Authority on Fraud and Identify Theft, Kurt E. Yeager, Executive Director, Galvin Electricity Initiative, and Michael R. Niggli, CO, Sempra Energy Utilities.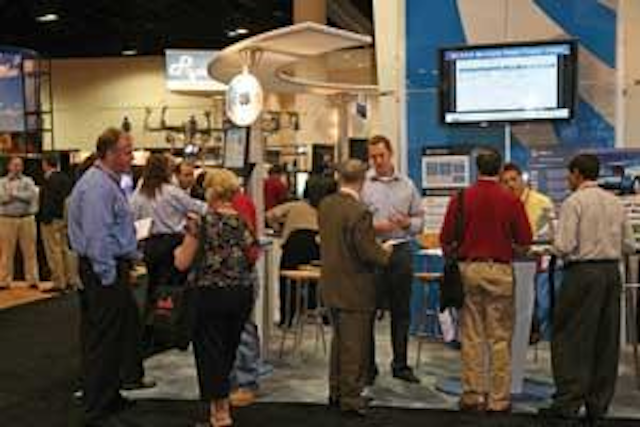 Click here to enlarge image
Conference sessions offered at the show include topics within Advanced Metering & AMR, Customer Service & CIS, Demand Response, Distribution Automation, Enterprise Information and Asset Management, Mobile and Geospatial Solutions, SCADA, Substation Automation, T&D Reliability, Transtech Track 1, Transtech Track 2, and Water. Conference sessions are offered Tuesday, February 3 and Wednesday, February 4. For a full listing of conference sessions available, please see www.distributech.com.
Breakfast Keynote and Roundtables
New at this year's event is the Breakfast Keynote. Randy Huston, program delivery executive for the SmartGridCity™ Initiative, Xcel Energy, along with panelists Michael Donahue, Matt Dinsmore, Derek Porter, Roy Moxley and Paul Duncan, will be discussing "The Smart Grid From A to Z: The Nation's First Smart Grid City." The Breakfast Roundtable will be held Wednesday, February 4 from 7:30am – 9:00am.
Exhibits Galore
The exhibit floor will be open Tuesday and Wednesday from 10:30am – 6:00pm, and on Thursday from 10:30am – 2:00pm. Exhibitors range from 3-GIS to ZigBee Alliance. Representatives will be available for demonstrations and to discuss the various products they offer.
It's 5 O'Clock Somewhere / Rock It Out
Of course we all know that 'All work and no play makes Johnny a dull boy,' so as always a few networking parties have been thrown in for good measure. Join the following sponsors for happy hour on Wednesday, February 4 from 5:00pm – 6:00pm on the exhibit floor: Cooper Power Systems, PTMW, Elster, OSI, Siemens, Tendril, Echelon,IBM, and OSIsoft.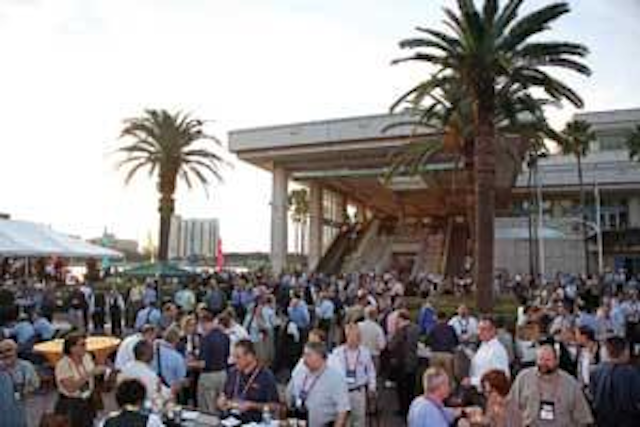 Click here to enlarge image
From the exhibit floor join 2,000 of your closest friends at the Hard Rock Hotel on Wednesday, February 4 from 6:00pm to 8:00pm for the Rock 'N Roll Networking Reception. Food, beer, Guitar Hero and Karaoke competitions and a live band will keep you rocking the night away.
Win a Saturn Sky Convertible
You can still fly home but not like you expected. Conference organizers are giving away a new Saturn Sky convertible–now you can fly back in style. Simply visit the exhibit floor, have your card stamped by sponsoring companies, turn the card in, and who knows, you may just be feeling the wind in your hair as you drive home with the top down.
As you can see, there are many reasons to attend DistribuTECH 2009. With ample educational opportunities, exhibit floor, and networking events, this week will prove to be valuable in more ways than one. For more information, a listing of exhibitors, conference grids and Utility University courses, please visit www.distributech.com.