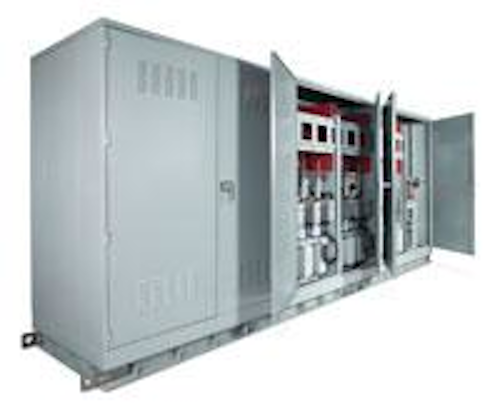 Metal-Enclosed Capacitor Banks Tailored for Utility Applications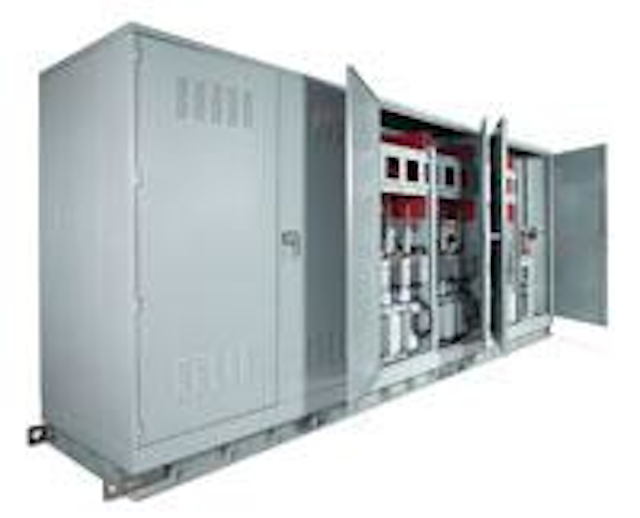 Click here to enlarge image
Custom-engineered metal-enclosed capacitor banks from Maysteel deliver reliable, cost-effective power factor improvement for utility applications.

Part of the SmartBank series of power quality solutions, Maysteel's metal-enclosed capacitor banks provide capacitive reactive power ratings up to 30 MVAR in a single enclosure. Either fixed or automatically switched designs are available, with up to 20 steps. System voltages range from 2.4 to 34.5 kV RMS. The banks meet or exceed ANSI, IEEE, NEC, NESC and other applicable standards.

Metal-enclosed banks are typically assembled, wired and tested before shipment, but can be field assembled if desired. A robust steel base simplifies installation and allows single-piece shipments up to 50' in length.

Other major features include:
Free-standing, heavy-gauge, compartmentalized Maysteel enclosures;
Front and rear doors for easy accessibility;
Integral control and protection systems;
Short circuit ratings to 61kA RMS symmetrical;
Fused main disconnect switch or interlock with grounding switch;
Key interlock system and three-point latching with padlockable handles;
Mesh-backed ventilation louvers allow filter changes without opening the enclosure; and
Top-quality Maysteel switches and capacitors, or choice of other component brands.
Maysteel LLC
www.maysteel.com
---
HIBUS Clamp Series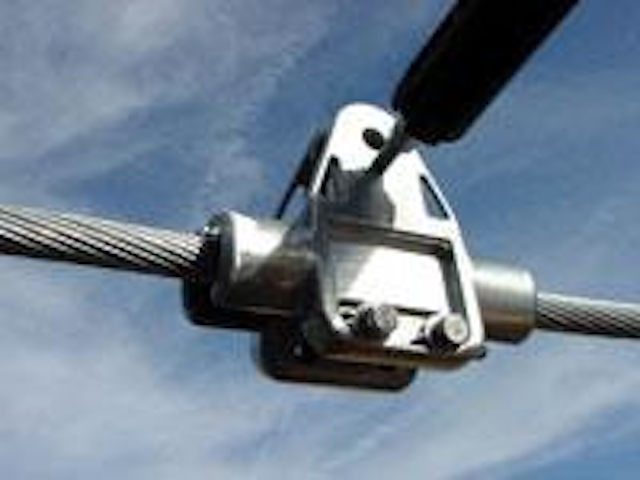 Click here to enlarge image
ACA Conductor Accessories introduces the new HIBUS clamp series, available in both suspension and trunnion configurations. Designed to reduce static and dynamic stress at the attachment point on transmission conductors, HIBUS clamps are a versatile, cost-effective choice.

The HIBUS Conductor Suspension Clamp and Trunnion are designed to reduce static and dynamic stress at the attachment point on transmission conductors without the use of armor rods or line guards. Rated for 250°C operation, the HIBUS clamps have a specially formulated bushing material for HiTemp conductors.

Test results have shown that the unique bushing system significantly reduces the bending strain level produced by the effects of Aeolian vibration as compared to standard clamps using armor rods or line guards. This proven level of performance eliminates the need for any type of attachment using rods.
ACA Conductor Accessories
www.acasolutions.com
---
Transformer Pad Lightweight and Robust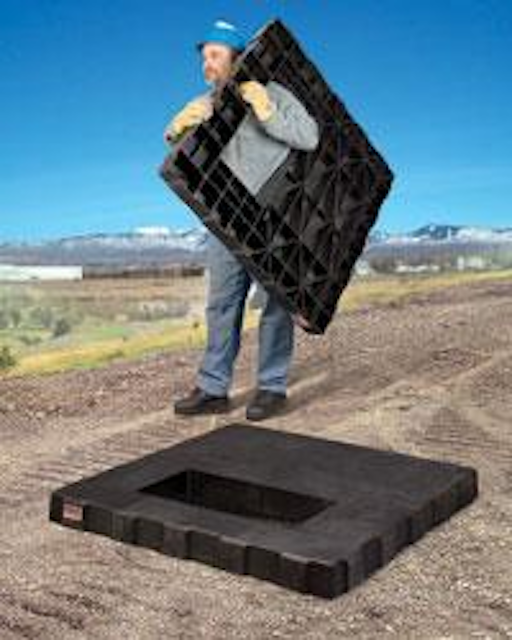 Click here to enlarge image
A new flat pad for single phase transformers that is made from 100% recycled materials, features monolithic construction, and is easy to install is being introduced by Highline Products of Lexington, Massachusetts.

Highline's Millennium Flat Pad is molded from a 100% recycled HDPE that is specially blended and features monolithic construction with a patented rib support structure that produces high side wall strength. Lightweight and easy to install, this single phase transformer box pad is unaffected by extreme weather conditions and tested to an ultimate load of 11,682 lbs.

Built to exceed WUC 2.15 and NEUC (Northeast Underground Committee) design loading requirements, Highline's Millennium Flat Pad has a cable opening and provides extensive ground contact for optimum transformer support. Offered in 42" x 42" x 4"H (32 lbs.) and 42" x 52" x 4"H (42 lbs.) sizes, they are UV stabilized and resist corrosion, mildew, and most chemicals.

Highline's Millennium Flat Pads are priced competitively. Constructed from 100% recycled material also lets customers apply for carbon credits. Literature is available upon request.
Highline Products
www.highlineproducts.com