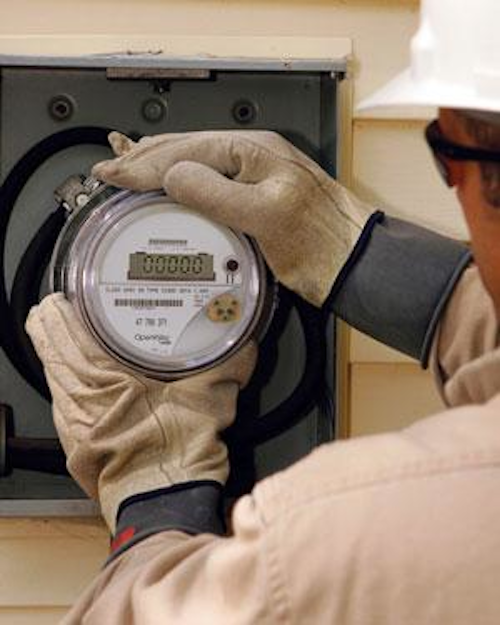 Utilities come in all shapes and sizes but they all strive for essentially the same end result—they seek to deliver energy and water to their customers in an efficient and safe manner while safeguarding the utility's revenue stream, minimizing expenses and maintaining customer satisfaction.
In recent years, the market has witnessed a significant trend favoring meter automation in order to achieve these goals. The Scott Report indicates that automatic meter reading (AMR) shipments in North America were up 27.5 percent in 2006. Shipments to water utilities were up 15.5 percent the same year. While many product options varying from electronic meter reading, to mobile- or fixed-base automation are available, utilities need to understand what differentiates each to determine which best meets their individual requirements.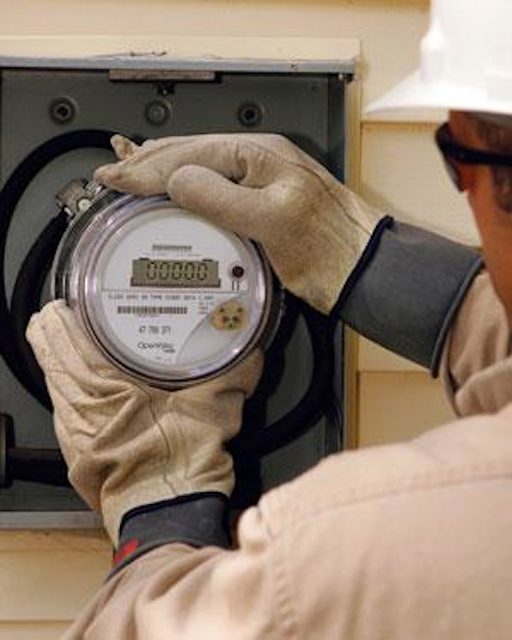 Click here to enlarge image
In order to develop a business case that reflects the operations of a utility, an understanding must be gained of the utility's unique operating characteristics. Costs for manual reading typically range from $.50 to $1.50 per read or, depending on labor costs and distance between meters, costs as high as $3.00. By deploying automation, costs can be reduced substantially, even from just electronic meter reading or offsite meter reading (a handheld equipped with a radio device to read meters from a distance).
Other costs associated with manual meter reading that are all but eliminated with automation include salaries, benefits, vehicle costs, cellular phone expenses, handheld meter reading systems, maintenance and some general overhead expense, etc.
Itron offers an AMR system—ChoiceConnect—the proven approach to automated meter reading, offering electric, gas and water utilities system flexibility and cost-effective deployment strategies. ChoiceConnect is a flexible suite of the industry's leading meter data collection solutions—all built on Itron's proven 900 MHz ERT technology—that can be deployed in the right combination at the right cost to meet the unique business and operational objectives of each and every utility. Whether a utility is blending new and existing AMR solutions, or investing in a technology platform that's future-proof, ChoiceConnect provides best-in-class solutions for data collection at utilities of all sizes.
ChoiceConnect can be specifically tailored to the utility and is a great investment toward improving the overall operations of a utility. In determining potential benefits, a utility needs a sound understanding of their operating characteristics, which aspects of automation will benefit them and where they will deploy that technology. One size does not fit all.
The following areas should be considered in a business case for automated meter reading:
• Accounts Receivable: Utilities billing on a quarterly or bi-monthly basis typically have increased accounts receivable issues associated with larger customer bills. This is compared to the smaller bills of customers billed monthly. When a bill is disputed, increased time between accurate reads makes it that much more difficult to collect the full amount in arrears. With the increased workload, some utilities find they are unable to keep crews on scheduled reading cycles and face difficulties in hiring additional personnel. When this occurs, billing cycles can be extended beyond the normal 30 days, again creating a situation where bills become more difficult to pay.
• Re-bill Costs: An AMR solution can significantly reduce estimated reads and costs associated with re-billing accounts. Since AMR systems have very high accuracy and read percentages, the system substantially reduces re-bill costs, especially the high cost associated with re-bills for commercial and industrial customers.
• Summary Billing: Some utilities provide master or summary billings to customers who own multiple businesses within the service area. Typically, this requires the utility to hold bills until all the summary accounts can be read for a particular month. While some utilities have routed their system to obtain these reads within a short time period, other utilities are required to wait until all accounts have been read before issuing the master bill. AMR enables flexible reading schedules, thereby avoiding delays in summary billing of commercial accounts.
• Billing Cycle Efficiencies: While automating a utility system, opportunities exist for a utility to increase their cash flow. For utilities currently billing on a quarterly or bi-monthly basis, changing to monthly billing will result in increased cash flows in the first year of deployment. Assuming a utility has collections on average of $1 million per month, or $12 million annually, and they are going from a quarterly to monthly basis for billing, they should add approximately two months of cash flow to the first year of automation, for a total of $14 million.
• Special Reads: Every utility has specific operating procedures with regard to field work readings and investigations. A utility's unique procedures need to be explored to discern if more efficiency exists with a mobile AMR or a fixed network system. Some utilities estimate final reads, but most are required to obtain an actual read within just a few days of the request.
Policies at some utilities allow some customers to delay their payments pending a re-read for a high or low investigation, and can negatively affect a utility's cash flow. This type of read is also expensive to obtain manually, however, using mobile AMR, a special read file can be generated and the readings can be easily obtained. It can be handled very efficiently utilizing a mobile collector enabled with GPS mapping functionality.
With a fixed network system, information can be retrieved in real-time or from the daily read file's most recent record. On average, manually providing a special read can cost a utility from $15 to $30 or more for each activity. An automated system will prove to be a more efficient method for obtaining these reads.
• Customer Call Center Savings / Customer Satisfaction Issues: Utilities receive numerous calls each month related to a variety of subjects. When there is a decrease in a utility's customer satisfaction, the result is an increase in complaint calls. After AMR installation, utilities report a decrease in customer calls, abandoned calls and an increase in overall customer satisfaction.
• Re-Routing / New Service Opportunities: As part of an AMR deployment, re-routing opportunities frequently exist. Over the years, as a utility's customer base grows, accounts are added to routes in ways that are not necessarily optimized for manual reading. An AMR deployment is the perfect time to restructure the system for optimal efficiency.
• Meter Database: Most utilities do not have an accurate, up-to-date database of their meter and module inventory. As part of an AMR roll out, a database can be constructed with pertinent fields and formatting chosen by the utility. Many utilities 'discover' service connections as part of the roll out, either from accounts missing from their CIS database or illegal connections that can be corrected and generate new revenue.
• Safety / Security Issues: Utilities, like everyone else, try to avoid lawsuits because of the potential negative ramifications. Utilities who have faced lawsuits from an injured employee or customer know the importance of minimizing their exposure. The more crews on the road, the more opportunities exist for an accident to occur. Security for both employees and customers is crucial, especially given reading routes that require a two-person crew because of safety concerns, unfriendly dogs and physically hard to access meters.
• Water and Energy Theft and Leak Information: Both fixed network and mobile AMR systems deter theft in several ways. An Itron AMR module contains a tamper monitor that detects certain kinds of intrusion and alerts the system operator. The utility can use the AMR data to focus on inactive accounts to ensure there is no unauthorized usage with these accounts. This will help the utility determine if services have been illegally restored. However, the process of automation alone has been known to be a deterrent to theft of service. By simply advertising the automation of meters and the tamper monitor feature, deterrence from potential theft can be realized.
Fixed networks offer additional functionality in support of theft detection, as well as more frequent and accurate water leak and energy usage information. Usage data in utility-selected intervals can be programmed to assist in locating tamper and leak information.
• Inaccurate / Slow Meters: As part of implementing an AMR system, the opportunity exists to upgrade each meter to accurately reflect customer consumption. Both electro-mechanical meters and water meters tend to run slow over time, resulting in lost realization of a utility's full revenues. By replacing electro-mechanical with solid-state electric meters, utilities can increase revenues and ensure end-customers are paying for services received.
• Energy Conservation / Efficiency: The cost of supplying energy during peak generation periods is more expensive than base-load generation periods. To encourage usage in off-peak times, fixed networks enable utilities flexibility in offering energy customers time-of-use pricing. Without interval consumption data, a utility cannot provide pricing that encourages alternate usage patterns.
The organizational impact of AMR reaches much further than simple savings from avoiding manual meter reads. In order to truly understand all the benefits associated with an automation system, the utility needs to determine all the potential areas affected by AMR. Due to the unique nature of each company, there is no generic business case to determine whether a utility should deploy a system.
AMR makes sense, saves time and money, increases customer satisfaction, reduces complaints and worker injuries and can pay for itself in a handful of years. It is reasonable for utilities to expect a positive cash flow and good rate of return from an AMR deployment. Now is the time to look beyond basic meter reading expenses to determine how an AMR system will drive efficiencies and savings throughout many departments in your organization.
About the Author: Darla Bowers is a director of distribution channels for Itron, working with utilities to develop business plans for metering automation. She has been with Itron for 17 years.