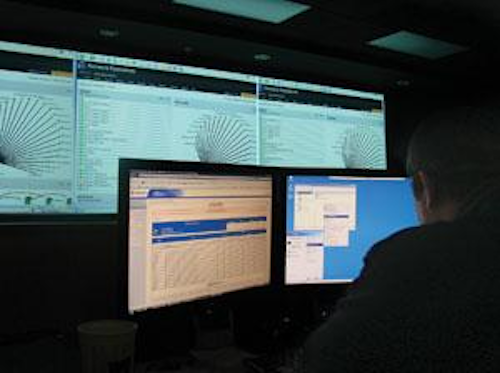 Keeps Utilities Humming at Jackson Energy Authority
In 2004, a tornado ripped across Jackson, Tenn., uprooting trees and damaging homes and businesses. Damage was also done to the local utility, Jackson Energy Authority (JEA), meaning they had to rebuild their facility. With that memory still fresh over a year later, and with plans to build another large new office, JEA knew the time was right to upgrade its communications infrastructure.
As one of the few multi-utility authorities in the U.S., JEA provides electricity, natural gas, water, wastewater, propane, cable, Internet and IP telephony services to more than 100,000 customers in Jackson and parts of Madison County, Tenn. JEA employs approximately 410 people at seven office locations, and operates the largest municipally owned fiber-to-the-home network in the U.S.
JEA has a strong commitment to customer service and prides itself on keeping customer call wait times to a minimum. During peak call periods, the utility will tap its entire available staff to respond to customer inquiries. When JEA decided to construct a major new office location, it sought to extend its contact center so staff at the new location could be tasked to also answer customer calls when necessary. The utility also wanted to upgrade its business continuity and disaster recovery strategy with the capability to activate contact centers quickly at remote locations.
JEA sees exceeding customer expectations as part of its mission and always aims to answer calls to its contact center within an average of 20 seconds. However, during peak call periods, that average was significantly higher. This was not only potentially irritating to customers; it also increased the time it took to get necessary, critical information to resolve local outages.
JEA runs predictive analytics and outage management systems to help isolate and troubleshoot local outages. This enables JEA to take advantage of calls coming from affected customers to predict pretty accurately what the problem is, even if they are not completely sure what is broken. For example, if there are a large number of calls reporting a power outage in a neighborhood that all feeds off of a particular substation, JEA can predict fairly accurately the precise location of the issue in their infrastructure.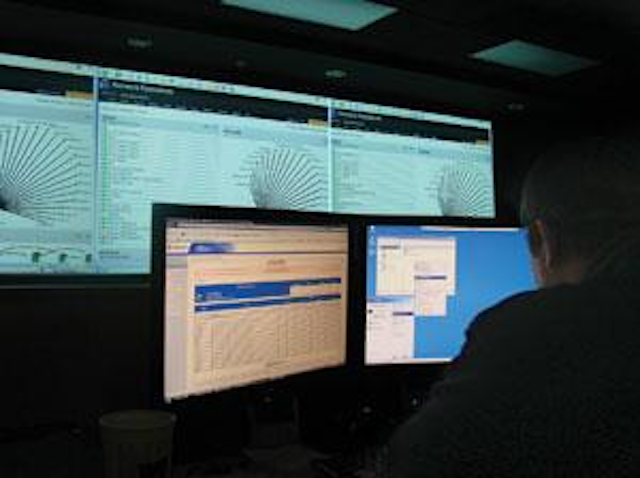 JEA's Network Operations Center proactively monitors JEA's Fiber-To-The-Home and internal contact center networks.
Click here to enlarge image
The faster calls are answered and logged, the faster JEA can troubleshoot and resolve outages. JEA had the goal to shave peak waiting times to 40 seconds, in order to analyze real data and get a crew out to fix the problem as quickly as possible. If enough calls are answered to identify the problem within five minutes, JEA hoped that outage times could be dramatically reduced from the current average of three to six hours.
To configure a solution, JEA consulted Black Box, one of the world's largest technical services firms dedicated to designing, building and maintaining business data and voice infrastructure systems. With 187 offices throughout the world, Black Box serves 175,000 clients in 141 countries. JEA had worked with Black Box to install its existing Siemens communications systems and had always been satisfied with the Siemens solution and reliable service. After considering a number of alternatives, JEA and Black Box decided on a solution consisting of a Siemens HiPath 4000 and Siemens ProCenter Enterprise. JEA believed the Siemens solution would offer scalability, security and resiliency to meet and exceed the utility's needs, and also give them the flexibility to roll out the solution on their own timeline.
The HiPath 4000 is an IP convergence platform that works just as effectively with legacy TDM communications infrastructures as it does with the latest IP-based communications solutions. JEA chose to equip its new facility and contact center with IP phone handsets, while protecting its existing communications investment in its main office building by keeping the existing TDM phones until the time was right for an upgrade. JEA also chose to take advantage of Siemens' OpenPath approach, which offers organizations several clearly defined routes for transforming their communications infrastructure at their own pace and according to their unique situation. This was more suited to JEA's needs than a complete transformation to an all IP phone system.
The Siemens HiPath ProCenter Enterprise is a portfolio of contact center solutions that allows JEA multi-site networking and load balancing of calls across many different locations when necessary. It also offers advanced contact center features such as e-mail, web chat, outbound call management and the ability to integrate with other business applications.
Flexibility and Disaster Recovery
The use of ProCenter together with IP phones at the new JEA location has vastly simplified connectivity, providing the desired flexibility to extend the contact center during peak calling periods and natural disasters. JEA calls this "peak shaving." When call volume gets heavy, employees at the new office can just pick up their IP phones and log in over the data network to the main office PBX and contact center. If there is an outage at 5 a.m., employees who also have IP phones installed at their homes can log in over the virtual private network and handle customer calls while in their pajamas. This helps JEA "shave" the peak off the spike in calls and get ahead—all before breakfast. The result: Calls during peak periods are now answered in 40 seconds, rather than four minutes, and thanks to the combination of ProCenter and JEA's analytics platform, outage repair times have been reduced from an average of three to six hours down closer to one hour.
Andrew Kozlowitz in JEA's Fiber-To-The-Home facility. Proactive monitoring allows JEA to meet customer needs and keep customer service levels high.
Click here to enlarge image
JEA enhanced its disaster recovery and business continuity capabilities by utilizing the flexibility of IP telephony. As happened when the tornado knocked out one of its contact centers, a disruption to the main contact center meant massive rewiring and rerunning of cables to get back online. With the Siemens solution in place, JEA can easily move contact center staff to remote locations or even let them work from home in the case of another natural disaster, allowing the utility to get back up and running in 30 minutes instead of nine hours, which was a typical downtime before JEA's communications upgrade. To JEA, the resulting cost savings and customer service benefits are priceless.
Going Virtual
JEA has plans to invest in a second HiPath 4000 at another location, possibly in another state, for even better disaster recovery capabilities. In the virtual world of IP, JEA could simply point its IP phones to the second switch and restore service in a matter of minutes.
Thanks to the advanced communications features of ProCenter, JEA is also evaluating adding e-mail, web chat and automated callback capabilities to its contact center, which will be implemented through ProCenter. JEA plans to configure automated processes that would automatically let customers know when an outage has been cleared, vastly improving customer service and satisfaction. In addition, the Siemens solution can help protect JEA from regulatory fines, since there are significant federal regulatory penalties involved if the ratio of outage time to customers reaches a certain level.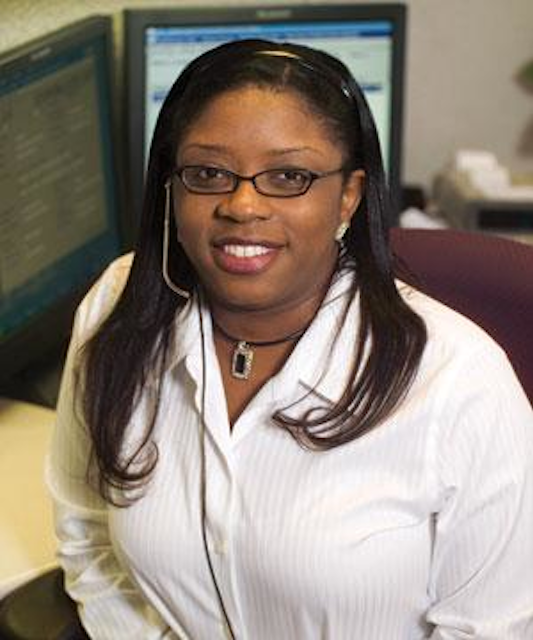 Jackie Arnold is one of the customer service representatives at JEA. JEA's contact center answers customer calls 24 hours a day, 7 days a week.
Click here to enlarge image
JEA has vastly improved its high-call-volume handling during local outages and other peak call periods, sped up outage response time and repairs, and implemented an effective disaster recovery and business continuity strategy in the event of a natural or manmade disaster. JEA, Blackbox and Siemens have created a solution to support JEA's mission to provide exceptional utility services that create value for both its customers and its community.
About the Author: Michael Johnston is Vice President of Information Technology at Jackson Energy Authority.