ZigBee Smart Energy Technology Spurs Smart Grid Energy Conservation
Homeowners desperately need new methods to conserve energy. Utilities desperately need a system with which they can improve service and manage peak demand problems.
Aug 1st, 2008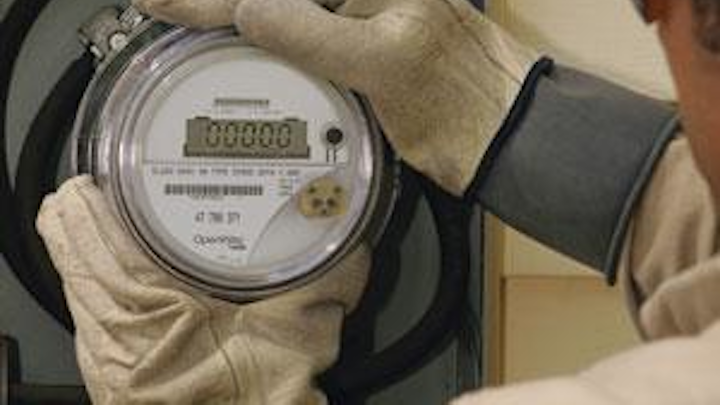 Homeowners desperately need new methods to conserve energy. Utilities desperately need a system with which they can improve service and manage peak demand problems.
Enter the smart grid.
New smart grid technologies provide two-way communications between homeowners' premises and utility companies' back-end IT infrastructure. Smart grid initiatives are gaining traction across the country, spurred by growing energy demand, increasing costs and climate change. At the same time, utilities urgently need to manage peak vs. off-peak energy demand to reduce the need for new power plants. To this end, smart grid technologies are, for the first time, enabling homeowners and utility companies to work together to reduce household energy consumption, save money and better manage the grid.
Here's how: Utilities are deploying advanced metering infrastructure (AMI) systems that combine home area networks (HANs) and neighborhood area networks (NANs) as part of larger smart grid initiatives. AMI extends current smart meter technology by allowing utilities to send and receive information and commands to/from the home for multiple purposes, including time-of-use pricing information, demand response actions or remote service disconnects. AMI networks for demand response include HANs that connect communicating thermostats, load switches, lighting systems and in-home displays to the meters (or separate gateway). NANs aggregate a mesh configuration of up to thousands of household meters for backhaul to the utility's headquarters.
During peak demand periods, AMIs, HANs and NANs work together to throttle high-load devices in participating homes, such as changing the thermostat setting of the HVAC system. Utilities save by not having to build new power plants. Homeowners save through lower bills and attractive rebates. And communities avoid the ravages of rolling blackouts. Utilities may institute time-of-use pricing schemes, where the AMI/HAN is used to communicate the current price of energy to the consumer. Smart, communicating appliances connected to the HAN can then be set to operate only during low-cost energy periods. Everyone benefits—the homeowner, the community and the utility—by gaining operational and energy efficiency, environmental preservation and improved customer service.
Click here to enlarge image
Integrating AMI with HANs and NANs brings the "smart" in the "smart grid" right down to the ordinary consumer. HANs for energy management come at a time when wireless home automation products that control entertainment, lighting, climate and security systems are taking hold. "Whole house" automation systems are becoming standard in upscale homes today, and are forecast to make significant inroads even in modest homes as device and installation costs drop. And various broadband and wireless telecom service providers are beginning to offer "home awareness" services that can access and control connected home systems over the Internet or cell phones. Adding energy management capabilities was consequently a no brainer. HANs can connect various power-consuming devices with smart meters and/or other "energy services portals," enabling consumers to participate—directly or indirectly—in powerful residential demand response systems.
The key enabling technology for energy management products in the home is ZigBee, an ultra low-power IEEE 802.15.4-based wireless networking standard that has emerged as the key to robust, reliable and secure HAN deployments. ZigBee makes it practical to embed wireless communications into virtually any home/building automation/metering product—from smart meters to lighting ballasts to climate controls—all without the prohibitive cost and disruption of installing hard wiring. ZigBee enables devices to self-assemble into robust wireless mesh networks that automatically configure and heal themselves, and allow individual devices to work for years on battery power. ZigBee has become the standard wireless control technology for home automation, commercial building automation, and a wide variety of other sensing and monitoring applications, and has now emerged as the preferred standard for HAN/AMI applications as well.
Wireless networking—rather than wired technologies—not only slashes installation costs, it also allows the use of battery-powered devices not directly connected to home power lines, such as thermostats, security sensors, and various remote controls and displays. Perhaps most importantly, wireless can also integrate gas and/or water metering systems, which in any case require the use of wireless, battery-operated communications.
These are among the reasons the analyst group ON World estimates that utilities will spend $1.6 billion on wireless sensor network technologies—predominantly ZigBee—for smart metering and demand response by 2011.
The ZigBee standard, which is governed by the ZigBee Alliance, recently took another big step forward for AMI/HAN energy management with the introduction of the ZigBee Smart Energy (SE) Profile. The SE Profile defines the standard behaviors of secure, easy-to-use HAN devices. ZigBee Smart Energy offers utilities a global open standard for implementing AMI/HAN communications. It also benefits consumers by allowing them to manage their energy consumption wisely using automation and near real-time information, while having the ability to choose interoperable products from a diverse range of manufacturers.
Typical ZigBee Radio Module with internal antenna and external connectors
Click here to enlarge image
Many vendors have already announced ZigBee SE Profile certified products, including industry leaders Cellnet+Hunt, Computime Limited, Comverge, Energate, Greenbox Technology, Itron, LS Industrial Systems Co. Ltd., National Technical Systems, PRI, Tendril, Trilliant and Ember. Certicom, a Canadian developer of powerful encryption technology, has also gotten on board to provide the strongest possible wireless network security for AMI/HAN deployments. Certicom's Security software uses powerful elliptic-curve cryptography (ECC) to add a provable identity for HAN devices. This level of strong security is critical for utilities to ensure that only appropriate HAN devices are authenticated and connected to the utility network. In this way, energy providers can distinguish between HAN devices directly under their control as part of a formal demand response program, and other consumer devices that might exist in the home. For example, all devices—such as a complete, integrated home automation system—may desire to receive public pricing information and messages from the energy provider and take pre-programmed actions based on current pricing levels. But only specific authenticated devices may be permitted to participate directly in provider-initiated direct demand response actions.
ZigBee SE technology is simple to use and can be easily incorporated into a wide range of devices. In contrast to earlier home networking technologies, ZigBee is highly scalable, capable of supporting thousands of devices in a single network, and is extremely tolerant of interference from other radio devices, including Wi-Fi and Bluetooth. In fact, typical home automation products often build in both Wi-Fi and ZigBee in the same device.
ZigBee-based AMI/HAN Deployments
To connect the HAN to the energy provider, typical AMI networks consist of at least two tiers: the NAN which connects the meters within a local area to an aggregation point, and a backhaul network that connects the aggregation points to the utility's back-end IT systems.
The AMI systems vendors offer a wide array of different NAN solutions ranging from power line carrier (PLC) technologies to RF-based mesh networking implementations. The underlying networking technology may be an optimized proprietary protocol, or an adaptation of the Internet Protocol (IP). Utilities may choose the optimum solution based on the specific characteristics (urban, suburban, rural or a mix) of their service area. The backhaul network connecting the various NAN access points may use existing wired broadband network connections, wireless cellular data connections, or emerging fixed wireless systems such as WiMAX.
In a typical AMI system, the smart meter serves as the energy services portal (ESP), the gateway between the ZigBee-based HAN and the energy provider's NAN. In some instances, especially in deregulated environments, the ESP may be a separate gateway that connects to the energy provider through a local broadband connection or local cellular network. The meter may still participate in the HAN, but might not be the ESP. In any case, the ESP communicates with a variety of ZigBee-enabled devices, such as programmable communicating thermostats, load control devices, in-home displays and energy management consoles. Load control devices are generic plug-in devices for monitoring and controlling high-current appliances in the home, such as air conditioners and pool pumps. In the near future, consumer appliance manufacturers will offer next-generation "smart appliances" embedded with ZigBee technology to extend AMI device control even deeper into the home. For example, LG is integrating ZigBee chips and software into its HomNet home networking-based products, which feature the ability to check and control appliances and home automation devices throughout the house and manage utility usage.
ZigBee in the Real World
Perhaps the most anticipated AMI system rollout is Southern California Edison's (SCE) SmartConnect program, which begins deployments this year. SCE is also working on a more advanced AMI program to provide customers with time-differentiated rates and demand response options. SCE is replacing approximately 5 million electric meters for SCE's homes and businesses with the new ZigBee-enabled smart meters.
Metering vendors such as Itron—supplier to SCE—have integrated ZigBee-certified technology into their products to provide a two-way communication pathway to the home for energy load control and demand response. Itron's OpenWay AMI platform enables homeowners to make more informed decisions about their energy usage and promotes energy conservation. The smart meters serve as the HAN gateway for ZigBee-enabled devices in the home, and also support load-limiting remote disconnect switch, positive power outage detection and restoration notification, voltage monitoring, theft detection, and the ability to reprogram the meter remotely.
Some AMI vendors are extending ZigBee's capabilities beyond the HAN by using ZigBee standard technology for the NAN implementation as well. In Europe, the city of Gothenburg, Sweden, is in the process of deploying the world's largest ZigBee-based AMI network for its 270,000 homes. Göteborg Energi AB is using the AiMiR AMM System from Korea's NURI Telecom, making it the world's first company to cover a whole city with a wireless ZigBee infrastructure for metering services. Göteborg Energi AB plans to save millions of euros by eliminating manual meter reading and being able to bill actual usage to the customers. Future plans include extending the technology into the home via HANs for demand response applications as well as home monitoring services.
Conclusion
Utilities and homeowners are becoming mutually beneficial partners in the quest to conserve energy and better manage the nation's electric grid. AMI/HAN systems are becoming part of larger smart grid initiatives to meet these energy conservation and demand response challenges. ZigBee wireless standards are a critical element of these systems, providing the robustness and reliability, low cost, security, and ease-of-deployment required to indeed make it all work together.
About the Author: Bob Gohn is vice president of marketing for Ember Corp. He has more than 20 years experience in the communications industry, working in both semiconductor and networking equipment companies.