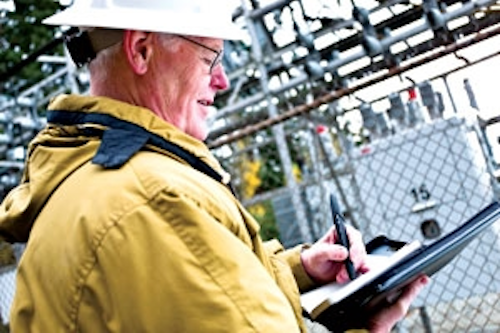 By Kathleen Davis, Senior Editor
The International Construction and Utility Equipment Exposition (ICUEE)–also know as "The Demo Show"–opened its doors to a huge crowd and a registration line that twisted its way through the lobby on Tuesday, October 6 at the Kentucky Exposition Center in Louisville, Ky. By the close of the first day, the 2009 ICUEE show had nearly 16,000 registered attendees.
"While it's still a down economy, attendees are telling us they need to be here to check out what's happening in the industry, to see and compare the equipment and technologies, and to exchange information and experiences with their peers," said Show Director Melissa Magestro.
The expo contained more than 1 million net square feet of exhibits (or approximately 25 acres), including both indoor booths and outdoor demonstrations. This biennial construction and utility expo is geared to professionals in the electric, phone and cable, sewer and water, gas, general construction, landscaping and public works sector.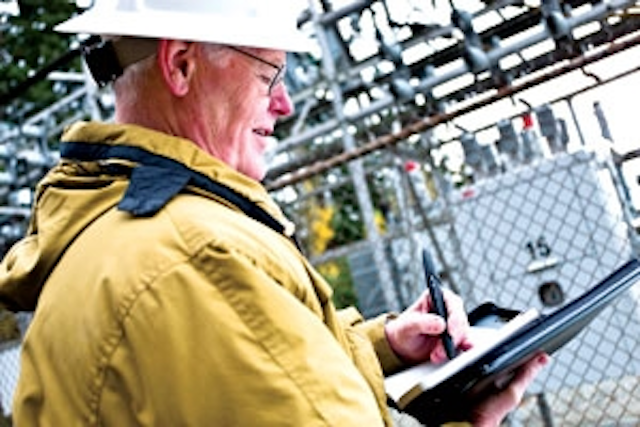 The show featured both a large show floor and a significant number of educational sessions, including one titled "Getting Smart About the Smart Grid" that brought together experts from the GridWise Alliance, GE, Duke Energy and others to educate the more "hands-on" ICUEE crowd about the coming future of electricity.
Session moderator Erich Gunther of EnerNex labeled the session "smart grid boot camp" telling the audience that they will learn "everything you always wanted to know about smart grid ... and can ask here today." Gunther said that the smart grid, while it covers a range of technologies and infrastructures, is really about creating self-healing and adaptive systems, at its core. With the smart grid, electric utilities will be predictive rather than reactive. But, first, utilities will start with existing systems and progressively link them together.
The smart grid session was a part of the overall ICUEE conference, but sessions were available across multiple conferences during the week. Three shows are currently co-located with ICUEE, including the inaugural water show H20-XPO from the National Rural Water Association (NRWA), the IP Safety Conference and Expo and the IVU Technology Conference. This year in Louisville, the NRWA also held its annual convention in conjunction with IEEE.
A number of companies introduce new products at the ICUEE show. This year was no exception. Ramsey introduced and demonstrated two new electronic control systems: NexStar, a crane management system, and ECM, an electronic cable management system. Stellar Industries showed a new line of telescopic service cranes equipped with its Crane Dynamics Technology. TT Technologies introduced a trenchless method for replacing plastic and copper services at the show. Additionally, on Tuesday, DUECO announced that two Wisconsin utilities, Marshfield and Plymouth, had added the company's plug-in hybrid utility trucks to their fleets.
ICUEE featured more than 780 exhibitors and ran Oct. 6-8, 2009.
ICUEE traces its beginnings to 1964 when Illinois Bell invited 12 trencher manufacturers to demonstrate equipment on the same day in the same field in Elburn, Ill. Owned by the Association of Equipment Manufacturers, the North American-based international trade and business development group serving the off-road equipment industry, ICUEE moved to Louisville in 1987.
More Utility Products Current Issue Articles
More Utility Products Archives Issue Articles