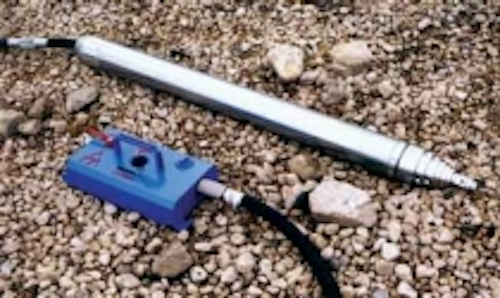 Grundomat Boring Tool Offers High Accuracy
The Grundomat piercing tool from TT Technologies bores consistently on target, time after time. It is constructed from durable hardened alloy steel and reliable machined components for maximum power and precision.
Grundomat tools are also equipped with an advanced reversing system and an in-line lubrication system. Basic and deluxe packages are available with the Grundomat. The tool serves as a complement and, in many situations, an economical alternative to larger, more expensive directional drilling equipment.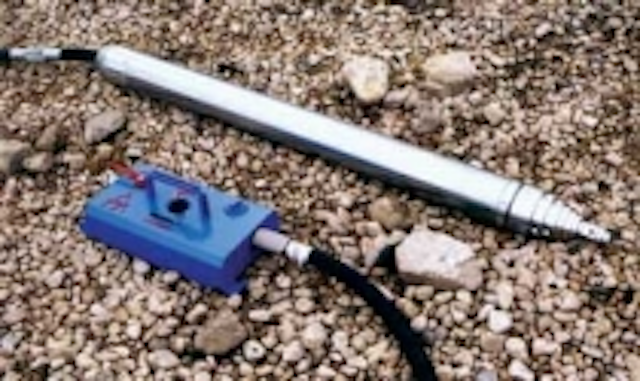 Especially suitable for economical last mile installation, the Grundomat's reciprocating stepped-cone chisel-head ensures high impact accuracy. The chisel-head action of the Grundomat tool hammers away at solid obstacles. This two-stroke action means that the piston's impact is concentrated on the reciprocating tool head for optimum boring performance.
The Grundomat is available in 16 models ranging from 1 3/4" diameter to 7" diameter, for horizontal boring distances from 50' to 150'. The Grundomat is easily configured to pull in a wide variety of new pipe materials. It is especially useful for water, sewer, landscape and irrigation, gas, electrical and plumbing contractors.
TT Technologies, Inc.
CIRCLE 126 ON READER SERVICE CARD
---
New Geo-Boy Brush Cutter Operates in all Types of Conditions
The new Geo-Boy Brush Cutter, from Jarraff Industries, features a design that allows it to operate in all types of conditions–including remote access sites and challenging terrain. With the ability to lift the cutter head approximately 11' high, the Geo-Boy can quickly and effectively clear brush and trees up to 12" in diameter.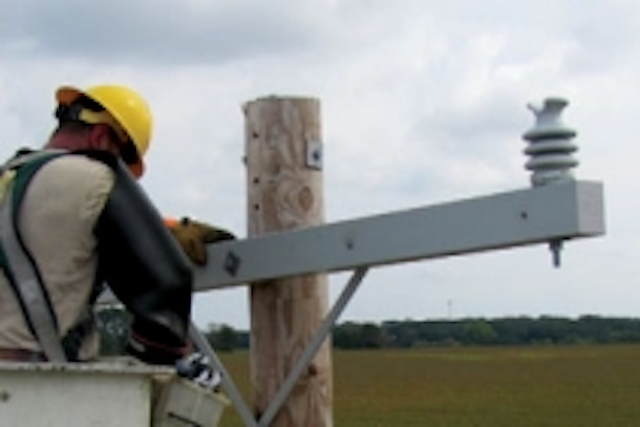 With two tier III engine options, 220 hp and 260 hp, the Geo-Boy is cited to be more powerful, maneuverable and fuel efficient than other brush cutters in its class. The low center of gravity provides a smoother ride and keeps the cutter head properly positioned in uneven territory. The Geo-Boy also offers a number of safety features that include full Lexan, No Mar windows and a rearview camera.
The ergonomically designed cab is pressurized to keep dust and debris from entering the cab during operation. Heating and air conditioning are also standard, providing a comfortable working environment. In addition, the Geo-Boy allows for easy access and maintenance. It also includes onboard compressed air for removing dirt and debris as well as powering pneumatic tools.
Jarraff Industries
CIRCLE 125 ON READER SERVICE CARD
---
New Timcoloc Asphalt Anchor Bolt Fastening System
Timco, Inc. announces the availability of Timcoloc Asphalt Anchor Bolt Fasteners–a new way for contractors or construction companies to attach steel protection barriers, noise barriers, turnstiles, or to secure a steel plate to cover holes in the street while construction work is in progress. They can also be used to easily stake tents or to install bannisters or railings in asphalt.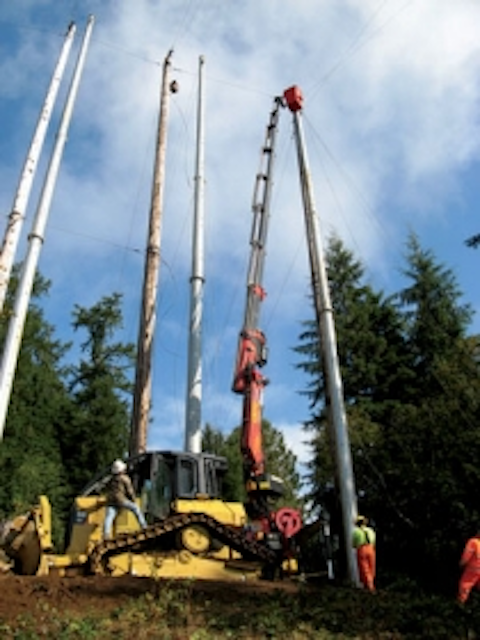 There are many advantages to using Timcoloc fasteners–including easy installation, flexibility to remove after usage is complete or to leave in position for easy future reuse. Installation time savings of more than 50% has been documented when using this bolt fastener system versus other anchoring systems. The patented design of the fastener's flange creates a strong anchor for attached equipment, and also assures the fastener remains unloaded until an impact.
Timcoloc anchor bolts are made of carbon steel with a surface treatment of zinc aluminum flake that imparts higher corrosion resistance than hot dipped galvanized bolts. Three sizes of Timcoloc anchor bolts are available (16mm x 100mm, 22mm x 100mm, and 22mm x 155mm). Selection of the bolt size needed is determined by the size and weight demands of the item being fastened. Timco can also quote supplying asphalt fasteners made of other materials such as stainless steel.
Timco, Inc.
CIRCLE 127 ON READER SERVICE CARD
More Utility Products Current Issue Articles
More Utility Products Archives Issue Articles