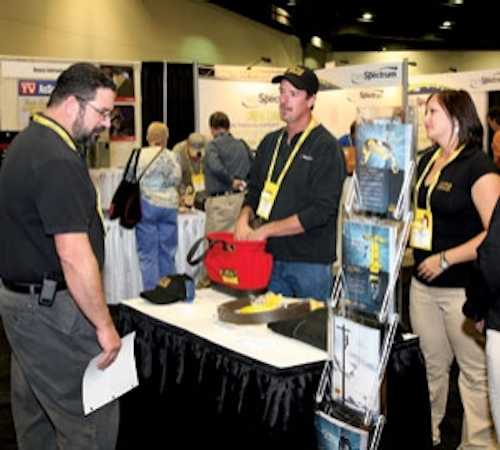 by Georges Imbeau, ABB Inc.
Kammer Substation in West Virginia Receives 260-ton, 750-MVA, 765-kV Ultra-high Voltage Transformers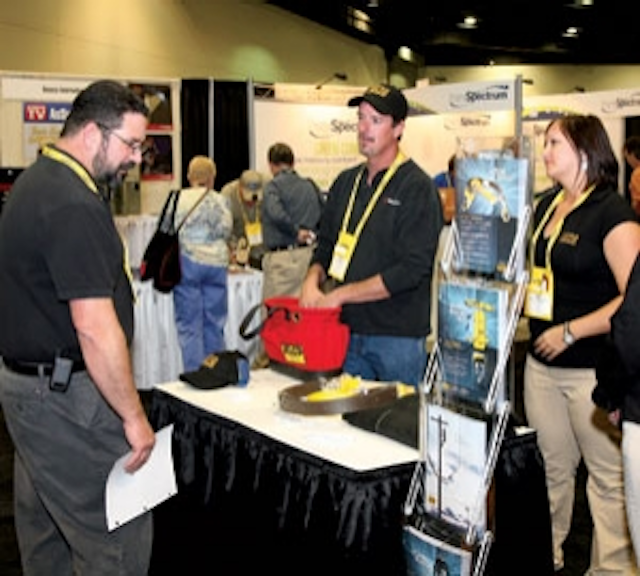 Figure 1: A transformer sits on a multiaxle trailer (176 wheels) inside the high-voltage Testing Laboratories, IREQ owned by Hydro-Quebec about 0.6 mile (1 km) from ABB Inc.'s Varennes, Canada, factory.
ABB Inc. has successfully tested and delivered three new 750-MVA, 765/500/13.8-kV, single-phase autotransformers built for a tie-in between American Electric Power (AEP) and Allegheny Energy (AE) that will increase electric transmission capabilities, thus strengthening system reliability in the region and facilitating inter-state power flow.
Successfully completing these stringent tests on such complex autotransformers represents a leap forward in technology solutions. What makes these autotransformers so complex are the combination of these factors: large MVA rating, very high primary voltage, very high low voltage and low tertiary voltage ratings, all combined inside a compact tank assuring they can be transported by rail to their final destination, the Kammer substation. The project's successful realization makes it a landmark case globally.
Such success is the result of a solid, collaborative teamwork between AE and AEP to determine the transformers' requirements. Once the requirements were established, ABB explored many potential solutions to jointly identify which would best address all needs and preferences.
Together, the transformers weigh more than 750 tons (about 260 tons each), and each has enough equivalent capacity to power 250 electric locomotives.
AEP, a major U.S. utility, has installed three autotransformers that were purchased and are owned by AE at their Kammer substation site near Moundsville, W.Va.
Each took more than 8,000 hours to design and manufacture at ABB's large power transformer factory in Varennes, Quebec. Every stage of the project is critical, and accuracy is required from everyone. No less than 80 people directly labored on each of the four transformers (not counting the indirect involvement and support work behind the scenes).
The Kammer project, in which the transformers were energized, went live in late October, more than one week ahead of schedule. The Trans-Allegheny Interstate Line Company (TrAILCo.), an subsidiary company of AE, expects to invest approximately $54 million, of which about $17 million is solely for the transformers.
According to a recent Federal Energy Regulatory Commission (FERC) document, "According to TrAILCo., they will be responsible for purchasing and contracting with a third party for the installation of three state-of-the-art single-phase 765/500-kV 750-MVA autotransformers, a single-phase spare and associated equipment. Replacing the autotransformers will also require 'major upgrades' to the Kammer Substation, including relocating double circuit 138-kV lines and a 500-kV line, extending the Kammer Substation fence, installing additional fill to expand the substation yard, and expanding the oil containment.
"TrAILCo. states that the Kammer Substation has been a significant limiting factor on the PJM (Pennsylvania-New Jersey-Maryland) system and will be overloaded in 2012. By creating additional capacity without creating additional overloads, the Kammer Project will increase reliability and reduce congestion on west-to-east power transfers, thus benefiting the PJM region as a whole. TrAILCo. underscores the state-of-the-art monitoring equipment involved and the use of higher grade materials and improved design. According to TrAILCo., these changes will allow the plant to move from preventive maintenance to condition-based maintenance and will reduce unplanned outages."
ABB successfully designed, manufactured and tested many of the units per AE's specifications, with additional tests in progress. These units included special tests such as temperature-rise test, fast front-switching impulse and special termination lightening impulse tests combined with all of the other standard tests for normal ANSI/IEEE power transformer products. These tests are specific and very demanding for the design and manufacturing of the insulation and cooling systems, as well as for the entire transformer's construction and design.
These massive, ABB single-phase transformers with a high voltage at 765 kV–a very high voltage in the world of large power transformers–puts them in a class of their own. Successful completion of testing these three units says a lot about the design and manufacturing quality for transformers of such magnitude.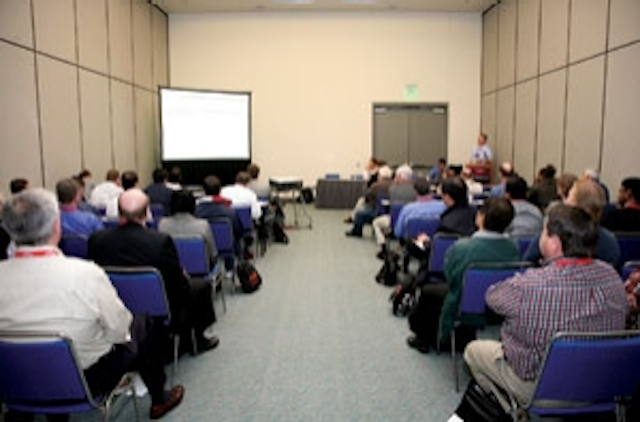 Figure 2: An Edwards Moving & Rigging Inc. crew moves the unit from the nearby rail siding to the transformer's final destination: the cement foundation inside the Kammer substation. The transformer tank–all the accessories and supports have been removed–sits tied onto a self-propelled multiaxle trailer.
The top rating for these transformers is 750 MVA, which isolates them in yet another class of complexity because of the size of the cables required and the necessary internal distances to be respected when such high voltages are in play. Furthermore, the low voltage for these transformers is 542 kV, also considered a very high voltage. When these two high voltages are combined on the same transformer, the complexity is tremendously increased.
Also, a tertiary voltage (13.8 kV) is needed to provide power to the substation where the transformers are installed. This creates another challenge because of the increased number of clearance issues caused by this third voltage class level running inside the transformer tank.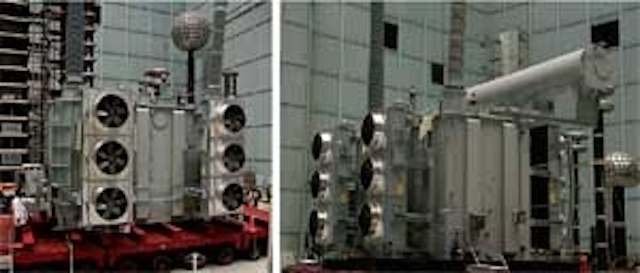 Figure 3: ABB successfully completed the first testing and delivery of three 750-MVA, 765/500/13.8-kV, single-phase autotransformers built for tie-in between American Electric Power (AEP) and Allegheny Energy to increase electric transportation reliability.
All of the above contribute to another constraint: the transportation window. Because of the limiting factors distributed along the best evaluated rail path (i.e., bridges, posts, signs, etc.), the mechanical and electrical designers had to come up with innovative solutions to design the core and coil assembly and size the tank so it could be transported to the nearest accessible rail siding to the job site.
From there, Edwards Moving & Rigging Co. moved the transformer off the rail car onto a self-propelled multiaxle trailer that took it up a steep hill.
Conclusion
These 750-MVA, 765/500/13.8-kV, single-phase autotransformers are unique and special in their class, considering the combination of MVA rating, high-, low- and tertiary-voltage ratings. The new solution will enhance the region's electric transportation capabilities and facilitate interstate power flow for years.
The success of this power transformer project is a strategic, important step toward a complete solutions portfolio. Such equipment will assure that millions of customers are served with power that's more efficient, reliable and intelligent.
---
About the Author
Georges Imbeau is project manager for the large power transformer division of ABB in North America, based in Varennes, Quebec, Canada. Imbeau's experience includes work in production and more than 10 years in quality, five of which were as quality assurance manager of the plant. Reach him at 450-652-1509 or georges.p.imbeau@ca.abb.com.
More Utility Products Current Issue Articles
More Utility Products Archives Issue Articles