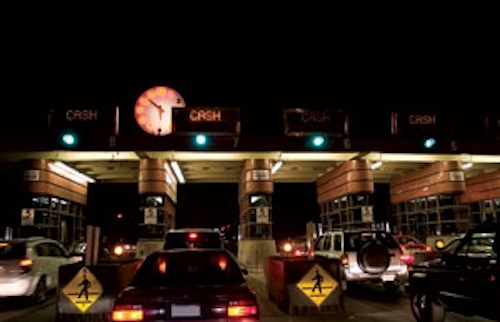 By Dawn Dalldorf-Jackson
Utility industry professionals now have an array of high-performance lighting tools to match the job at hand while also meeting safety requirements
Whether for lighting up an underground manhole or illuminating repairs on pole-mounted cable, flashlights and headlamps are essential tools for utility industry professionals. But, while many industrial users may think that all lights are essentially created equal, a quiet revolution has been occurring in the flashlight industry in recent years, resulting in a wide variety of innovations and new options for professional workers.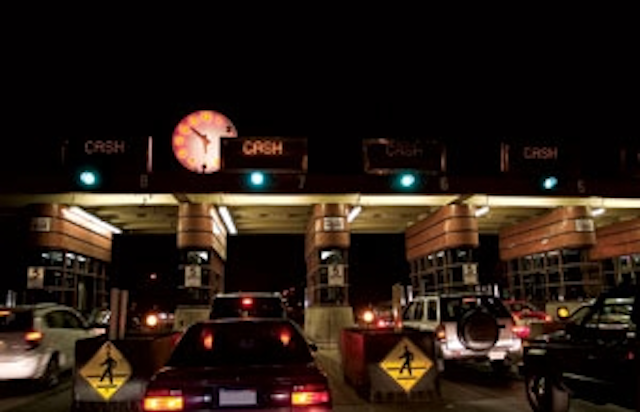 High Intensity Discharge (HID) Xenon lanterns, which cast light that can be seen over a mile away are useful for illuminating roadways or outage scenes.
In fact, flashlights have evolved to the point of serving as true productivity-enhancing tools that can make a real difference in speeding maintenance and repair jobs, pinpointing hard-to-spot problems, and increasing overall efficiency. And for utility professionals who work in confined spaces and other areas where fire or explosion hazards exist, an extensive range of safety-rated lights now exists, designed to give workers lights that are safer and more reliable than ever, in addition to being tough enough for virtually any job.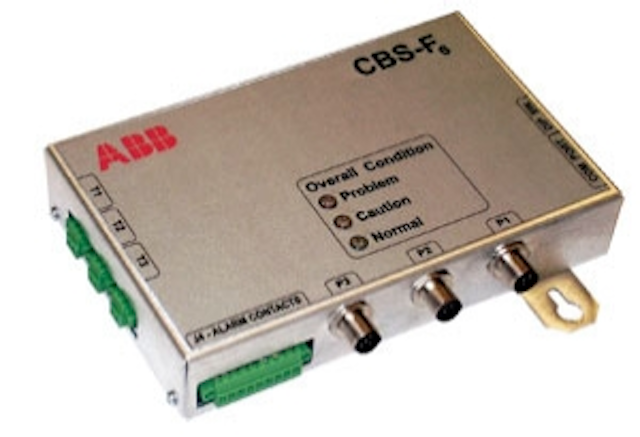 Professional grade headlamps that can be worn on the head or around a hard hat are ideal for confined spaced entry, enabling hands-free operation and maximizing worker safety.
As a practical matter, most utility professionals—whether working in confined spaces or restoring overhead cable in the middle of night—are advised to use a professional grade headlamp, offering them hands-free convenience so they can carry tools and other items. Designed for comfort and durability, today's modern headlamps feature straps that are adjustable and flexible, fitting easily on the head or around a hard hat. Modern headlamps also are increasingly lightweight, with some weighing less than three ounces, offer helpful features such as variable lighting modes, and provide extremely long runs.
At Northern Indiana Public Service Company, for example, Field Line Supervisor Arch Waters' crew of 27 electrical linemen in the company's Gary district use ultra-bright headlamps that allow them to select 1, 3 or 7 LEDs, based on the conditions they encounter as they service padmount transformers, access underground conduit or climb utility poles at night. The headlamps provide 50 lumens of bright light at the highest setting, and can run up to 150 hours on the single LED setting. "The use of headlamps are essential in our line of work, because our crews are always carrying meters, hand tools, trouble bags and other gear, as they're navigating between houses or to and from their trucks while equipment is being serviced," said Waters.
Safety Considerations
Because flashlights can act as a source of ignition, any flashlight, headlamp or lantern used in areas where fire or explosion hazards may result due to the presence of ignitable concentrations of flammable gases, liquids, vapors, dusts or other materials should be properly tested. Purchasers of such equipment should only select lights that carry the proper approval ratings for use in such conditions. International third-party testing organizations, such as Underwriters Laboratories, Inc. (UL) and Factory Mutual Research (FM) certify the safety of certain lighting products when operated in specific hazardous conditions. These locations are classified according to the properties of flammable materials that may be present, and the likelihood of flammable concentrations. The National Electric Code (www.nfpa.org ) defines hazardous locations, classifications and protection techniques.
Waters' crew also stocks a variety of headlamps that meet the stringent requirements of Class 1, Division 1 locations—locations made hazardous by the presence of flammable gases, liquids or vapors that can exist some or all of the time under normal operating conditions.
Safety considerations also include the issue of the flashlight casing or housing itself. Bodies fabricated from polymer engineering resin materials are virtually indestructible, shock resistant, and non-conductive, which are potentially important considerations, especially in hazardous environments. Polymers also do not retain heat, making them ideal for use where fire or high temperatures may be present. To learn more about which flashlights are appropriate for potentially hazardous environments, visit the websites of manufacturers of specialty flashlights.
Rechargeable vs. Standard Battery-Powered Lights
Another consideration in selecting flashlights, headlamps and lanterns is rechargeable versus standard battery-powered lights. Rechargeables using nickel cadmium or lithium ion batteries tend to burn brighter than those that use standard alkaline or lithium batteries, and can be conveniently recharged overnight, so that they are ready for use the next day. Each vehicle used by Arch Waters' crew, for example, carries a rechargeable lantern which casts a wide, super-bright light, and can be easily recharged in a truck-mounted custom charger at the end of each shift. "Some of the crew even find it convenient to have their own personal lanterns, so they can always be sure that one is ready for use in our 24/7 operation," said Waters.
Rechargeables also can save money in the long run by eliminating the need to buy replacement batteries. Studies have shown that rechargeables can save at least $300 over a four-year period—a real consideration for buyers who are watching the bottom line.
Of course, battery-powered lights have their uses as well, depending on how frequently and long the light will be used. Disposable batteries, such as alkaline or lithium, have excellent storage life—seven and 10 years, respectively. They generally offer longer runtimes for a given bulb power, are typically lower in initial purchase price and easier to keep spares on hand.
Advances in Technology
Other considerations when selecting lighting tools are the amount of brightness, type, longevity and cost of flashlight bulbs. Incandescent, filament-based bulbs, such as Xenon or Halogen lamps, are easily focused, deliver bright light and good performance, and are the best choice for long distances. LEDs, on the other hand, are virtually unbreakable and can last up to 100,000 hours with a soft focus and short range; lights featuring Super High Flux LEDs provide an even longer reaching, brighter beam that is 10 times brighter than a standard, high-intensity LED.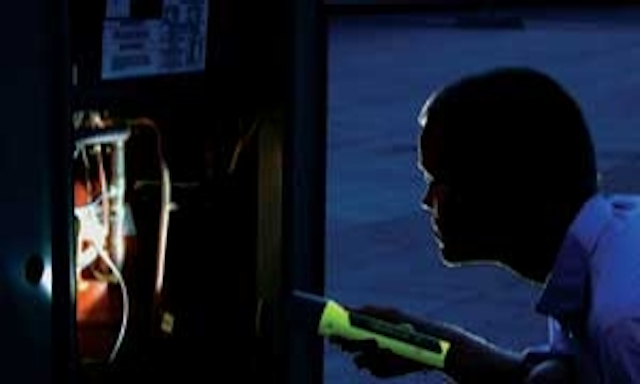 Flashlights with polymer casings are virtually indestructible, earning top safety ratings.
Meanwhile, a new development in LED technology is yielding a "power" LED source which provides a two- to three-fold increase in brightness over previous generation Super High Flux LEDs. This advance represents a major step forward in LEDS, which while known for their durability and long life, have always lagged behind incandescent light sources in terms of overall power and brightness.
Power LEDs have the light output to match traditional light sources, enabling manufacturers to replace incandescent bulb products with LEDs that are longer lasting, and can produce more than 100 lumens of light for every watt of battery power consumed. This technological breakthrough—combined with new advances in flashlight engineering which optimize how light is "thrown"—is resulting in a new generation of LED flashlights that pierce the darkness while delivering the long-run times and indestructibility which characterize LEDs. Power LEDs are revolutionizing the flashlight industry; look for more information on flashlight manufacturers' labels.
Durability is Key
An especially important consideration in flashlight selection is durability. In industrial settings, it's not unusual for a flashlight to be knocked around or dropped several feet to the ground from atop a piece of equipment. Flashlights with non-conductive polymer housing or machined aluminum casing are tough enough to withstand this type of daily abuse, extending the life of flashlights and helping to keep workers safe.
Lights with Special Features
In addition to the more traditional style flashlights and lanterns, now there are numerous other lights with specialized features to consider. Some models of the traditional penlight, for example, have been redesigned to include a bendable, extendable cable that enables the user to see in the tightest spots. Other lights offer such features as a handy laser pointer for precisely targeting the source of a problem for a co-worker, a strobe for signaling purposes, or green or red LED settings, which can help preserve night vision when conducting inspections or making repairs under darkened conditions. High Intensity Discharge (HID) Xenon lanterns also are available that offer ultra-bright portable light (i.e., 1,000,000 candela peak beam intensity and over 3,000 lumens measured system output), which are useful for illuminating roadways or outage scenes.
Constant advances in portable lighting technology will continue to lead to more features and applications, as well as enhancements in lighting runtimes, weight, portability and safety. These advances will consistently result in more effective, safer tools for utility industry personnel as well as providing cost-savings efficiencies.
---
About the Author:
Dawn Dalldorf-Jackson is the Director of Sales – Industrial Division for Streamlight, Inc. Headquartered in Eagleville, PA, Streamlight is a manufacturer of high-performance lighting equipment for professional industrial, law enforcement, fire fighting, outdoor, military and automotive applications.
More Utility Products Current Issue Articles
More Utility Products Archives Issue Articles