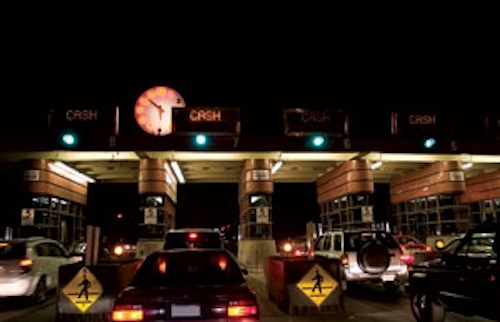 By Evan Lubofsky
Greater use of measurement devices likely
The U.S. Green Building Council (USGBC) recently released new reporting requirements for building owners who seek certification, a move expected to spur wider use of data loggers to measure energy use.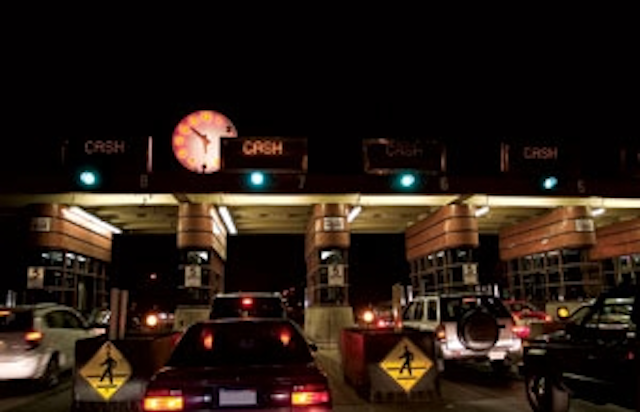 The latest version of the council's Leadership in Energy and Environmental Design specification, or LEED v3, calls for greater accountability among building owners to monitor, document and report actual building energy consumption. The standards also elevate the importance of energy performance on the list of environmental parameters considered in determining a building's LEED status.
Changes in LEED are carefully watched in the green building and energy efficiency sectors because the designation has become an important benchmark of environmental achievement. More than 35,000 projects use LEED, representing over 5.6 billion square feet of space in all 50 states and 91 countries
New Monitoring Requirement
LEED v3 became effective June 27, 2009 for new commercial and institutional buildings seeking the designation. It includes minimum program requirements—ground rules to begin the certification process—that can be achieved one of three ways. A building can:
Recertify every two years under the LEED for the Existing Buildings rating system;
Report its energy use to the USGBC annually; and
Allow the USGBC to access and monitor energy and utility metering.
The USGBC hopes the reporting requirements will help eliminate the "disconnect" between how building designers believe a structure will perform and what actually happens when people use the building, according to Scot Horst, senior vice president of LEED, USGBC.
"Similar to the sticker on a new car that says the car will get 30 miles to the gallon—the car is calibrated to perform but it's also reliant on the driver's habits," he said.
Horst added that the best way to improve building performance is through ongoing monitoring and reporting. USBGC expects to use the data it collects for future research.
"We anticipate this will further demonstrate the effectiveness of LEED with specific regard to energy savings," said Marie Coleman, USGBC communications coordinator.
The new standards open the door for more use of data loggers because the devices can cost-effectively and accurately measure and document actual building energy performance. Data loggers offer fine-tuned visual feedback on energy consumption, measuring changes in temperature and energy use when people enter and exit a building, turn on and off lights, or run heating and cooling systems. Data loggers reveal a building's performance under real-world, rather than modeled, circumstances. They can monitor and document energy use and environmental conditions unaided, for months at a time. Battery-powered, the devices are cost effective and simple to use.
Revised Credits
In addition to establishing minimum program requirements for new projects, LEED v3 also revises the credit system used to rate buildings. The USGBC considered 13 environmental concerns, such as climate change and indoor environmental quality in weighting its credits. Buildings earn the most points by pursuing credits that achieve the largest environmental impact.
Greatest weight is given for carbon dioxide reductions. The USGBC made this change because of society's heightened concern about the role of energy production in causing climate change. Buildings are responsible for 39 percent of the carbon dioxide emissions in the United States.
Data loggers offer a simple, lost-cost way to monitor multiple systems within a building to earn points toward LEED credits. For instance, data loggers may monitor energy use of the HVAC system, manufacturing or office equipment, lighting, and other systems, all needed to comply with a specific credit. Information collected from the data loggers—whether kWh use, humidity, temperature or another parameter—can reveal underperforming equipment, which building managers can then replace, repair or reconfigure.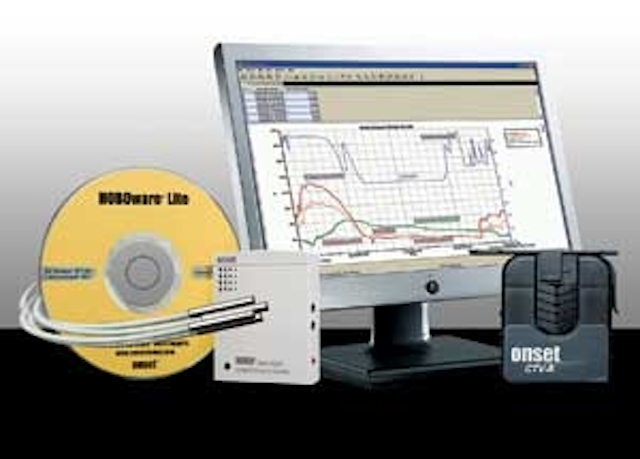 One specific use of data loggers is boiler performance assessments, where the devices monitor temperature throughout the system. They measure and record the temperature of boiler water supply and return, temperature in the hot water tank, and the ambient temperature. Employing data loggers for boiler monitoring enables all data to be time-stamped and documented, and that data can then be correlated with energy and fuel consumption for the entire unit.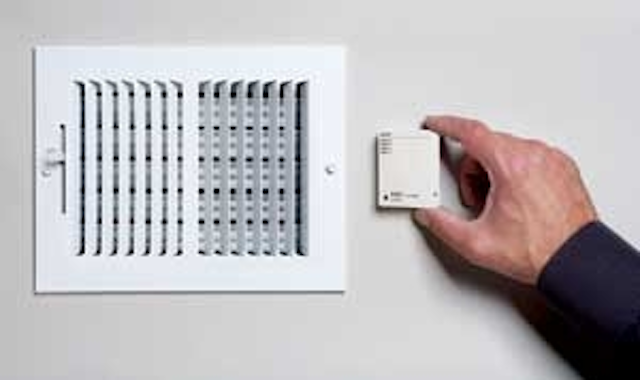 Another potential use of data loggers is Indoor Environment Quality (IEQ). Monitoring and optimizing the quality of the indoor environment has been proven to promote higher productivity in the workplace, yield fewer sick days, and simply keep occupants more comfortable. Optimizing such thermal comfort, air quality and lighting characteristics can also save money and energy. The US Green Building Council puts a high priority on IEQ in all its certification programs.
In IEQ monitoring applications, data loggers can be used to monitor temperature, relative humidity, and CO2 levels in office spaces, warehouses, and other types of commercial buildings. A sensor built into the logger records temperature and relative humidity, and an attached sensor monitors CO2 levels; both are easily attached to the wall. All three parameters are monitored and recorded all day, every day, and that time-stamped data can easily be downloaded for documentation and analysis.
As the industry calls for greater accountability in terms of documenting building energy performance, portable tools such as data loggers, which provide independent, factual information about energy use, are likely to take on a more important role in the LEED certification process.
---
About the Author:
Evan Lubofsky is director of marketing for Onset. He has been writing about sensor technologies for over 12 years, and has had hundreds of articles published in trade magazines and newspapers around the world.
More Utility Products Current Issue Articles
More Utility Products Archives Issue Articles