By Kathleen Davis, contributing editor
Arkansas State University-Newport (ASUN) and the electric cooperatives of Arkansas have teamed up to offer linemen—and potential linemen—the chance to certify themselves. Duane Doyle, division chair for occupational studies at ASUN, and Clay Fulton and Kenny Browning, instructors for the program, spoke about the ins and outs of certificate course work, training, and the classic pole climbing.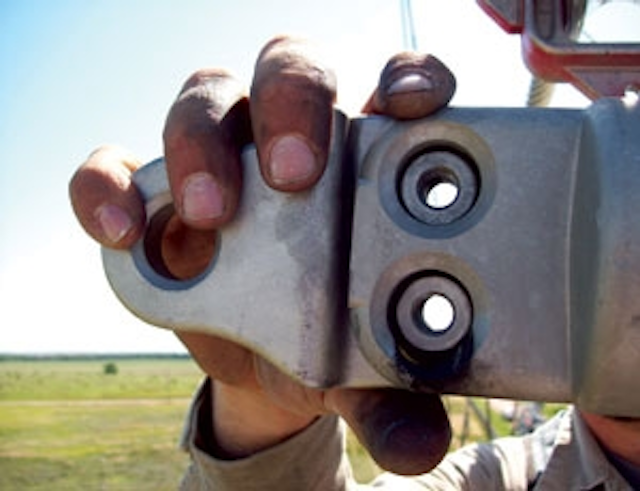 History and Priorities
As Doyle described it, the High Voltage Lineman Technology Technical Certification program got its start back in 2001 and 2002. The university players and the state cooperatives (co-ops) got together to discuss the growing void of qualified, good linemen. They did all the usual university things: set up a committee, created an advisory board. And then they chatted about the problems.
"Rural co-op managers came to us and pitched us the issue: That there was a drastic need in the state," Doyle said. "Experienced technicians were aging and being replaced, in large numbers, with technicians who had little experience or skill in the area."
And, while the people that these new technicians might mentor with in an on-the-job program might be fabulous, it's entirely possible that one or two bad eggs are around, showing short-cuts and skimping on safety, which is a big no-no in Doyle's book.
"Everything we do here [at ASUN] has safety wrapped in it. Safety is our #1 priority, and safety is the main impetus for this program," he added.
There are three major themes with the ASUN High Voltage Lineman Technology Technical Certification program: safety, community and time savings.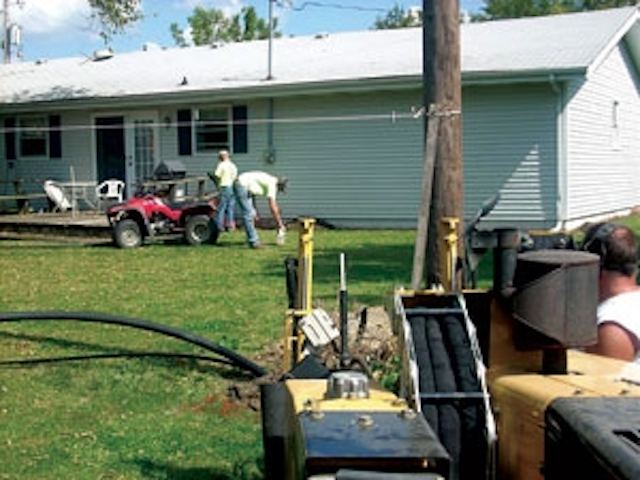 Doyle noted safety first off. It was, as he said, obviously the most important. The idea of community was second. Doyle, Fulton and Browning all noted that a sense of cooperation develops when students who knew each other in school and who now work at different co-ops in the state come together for emergencies. Since they already have history, there's almost a built-in social network—and a built-in drive to help each other pick up, dust off and put things back together.
Fulton brought up the third benefit: time savings. And, he couched it in rather unique terms. Noting that he joined the program because it was a fabulous opportunity to start at ground zero and build up the right courses and testing required, he also noted that the ASUN program gives co-ops a jumpstart with their technicians.
"If a lineman asks one of my students to fetch a certain tool from the truck, I want my student to ask, 'Where in the truck?' not 'What is that?' and 'What does it look like?' and 'What is that for?' Graduates here are a step ahead in that arena. They don't know everything, it's true. But, they are a few steps ahead than entry-level, on-the-job trainees," Fulton noted.
"We're not making journeymen," Fulton's fellow instructor Browning added. "But we are making good, basic-level technicians."
Growth and Projections
And the business of making good, basic-level technicians is booming. Fulton and Browning noted that the program averages 15-20 students a year. But, they expect to expand to 30 next year. (Students receive certification after one year—fall and spring coursework with a summer internship.)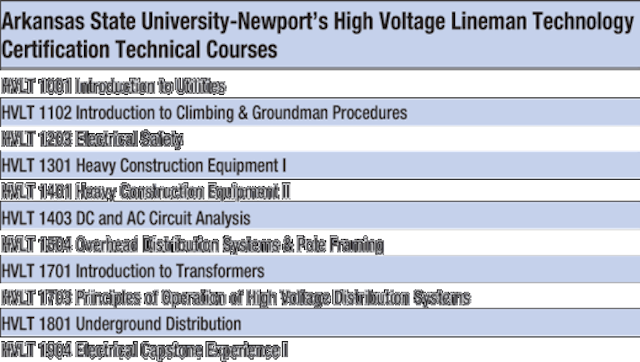 Most students are sponsored by Arkansas co-ops; the co-ops then pay for the students' certifications in exchange for internship periods (although all three men noted that no student is guaranteed that internship will lead to a job). There are 17 co-ops in the state of Arkansas. And, so, there are 17 sponsorships available each year. Now, some years, one co-op or another—or even a handful—won't need that one sponsorship. So, there might be a few sponsorships all linked to a single co-op. Or a few empty spots. It moves around; it all varies by year—quite flexible and adaptable to the co-op needs.
There are also a few opportunities, each year, for some out-of-state people or a few individuals who are what our three ASUN representatives term "self pays"—those willing to fork over out-of-pocket cash for the learning.
This year, Doyle, Fulton and Browning noted that there were 60 applicants for the 13 available slots. So, how do they choose? Often in the standard ways of all colleges: high school grades, ACT scores, etc. But, they do have some that get farther with life experience. And, all applicants are required to come and take a few hands-on tests (like seeing how willing one is to climb a very skinny, very tall lineman's pole) before classes begin. The old concept that linemen are just those uneducated guys who climb high and string wires together is dated, according to our ASUN representatives.
"This program requires a lot of math, a lot of computer work, even good communications skills," Doyle noted when discussing their criteria for judging a student. "We want them to be prepared for all of that."
"Lineman is not the same job that it was 10-15 years ago. These students have to know that, be aware of it," Doyle added.
But, with all this judging of criteria and skills, ASUN faculty may still ask a prospective student to climb a pole in the preliminary testing period. Math, computer and communications skills aside, they still want to know if an applicant is scared of heights.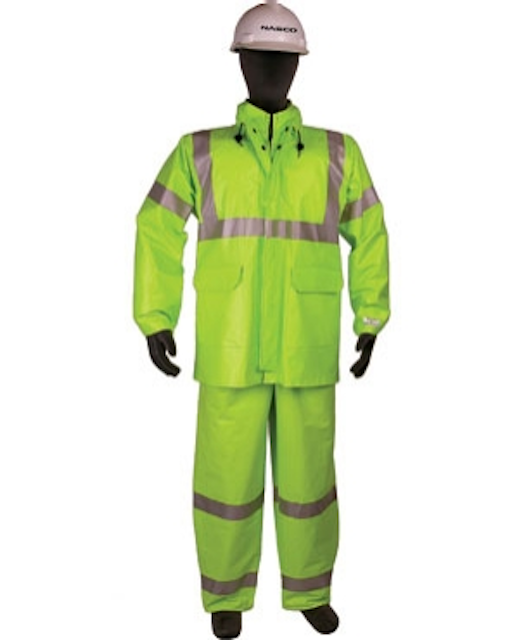 Still, given how ASUN's program is expanding, climbing a pole may lead to climbing the career ladder in an Arkansas co-op. Doyle, Fulton and Browning note that ASUN has an expanded offering of an associate's of applied science in general technology (with emphasis in high voltage) that's just getting into focus with seven graduates of the certification working toward that degree. And a sister campus even offers a bachelor's of applied science along the same lines. It seems that ASUN's technical certificate is just the start of the climb. And, while its completion isn't a requirement to be a lineman at any co-op, as Doyle noted, certification is a "distinguishing characteristic" among co-op technicians that says "I'm well-trained; I know the score. And, I'm ready, willing and more than able to meet the work challenge."
More information on ASUN's certification program can be found online at http://www.asun.edu/HighVoltageLinemanTechnology/index.htm.
---
About the Author:
Kathleen Davis is senior editor with PowerGrid International magazine.
More Utility Products Current Issue Articles
More Utility Products Archives Issue Articles