New Products Showcase: Part 2
Sep 1st, 2009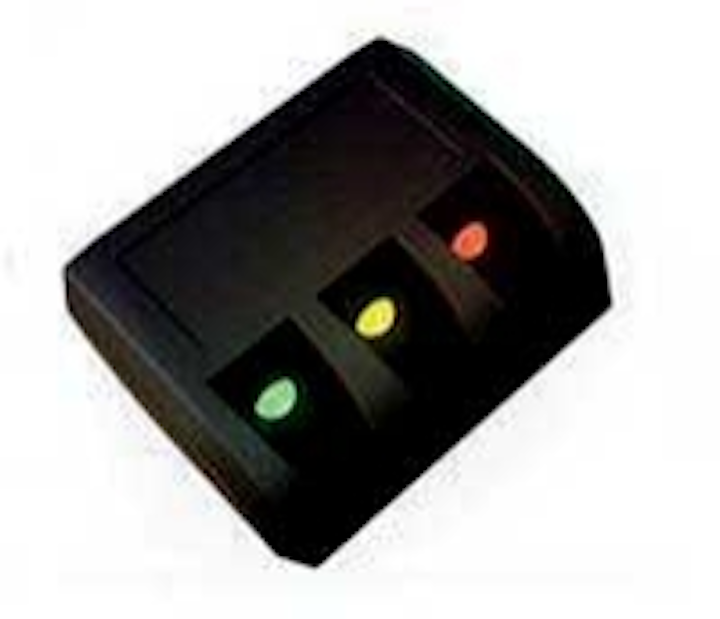 Improving Risky Driving Behavior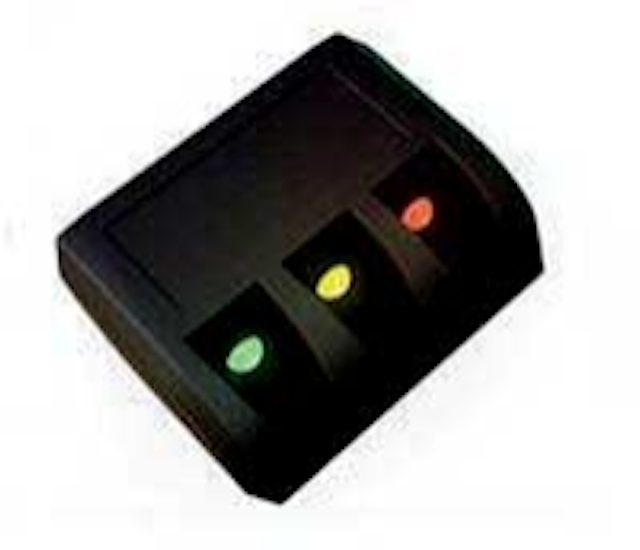 GreenRoad provides a comprehensive service that helps commercial fleets improve and sustain safe and fuel-efficient driving behavior. The GreenRoad Service combines in-vehicle technology with integrated Web-based applications that continuously rate driving skills and behavior, train drivers in real time by providing objective feedback as they drive—in the form of a small red-yellow-green LED display—and sustain behavior improvements through constant reinforcement. Drivers are positively motivated to change their behavior behind the wheel. At the same time, fleet managers and risk and safety professionals gain insight into driving behavior and have the tools they need to help drivers achieve specific safety and fuel efficiency goals. Customers typically reduce crashes by up to 50% and cut fuel usage and carbon emissions by up to 10%. Savings begin in the first month of installation and payback is typically achieved in 90 days.
GreenRoad
CIRCLE 126 ON READER SERVICE CARD
---
EX570 Industrial CAT IV Digital MultiMeter with IR Thermometer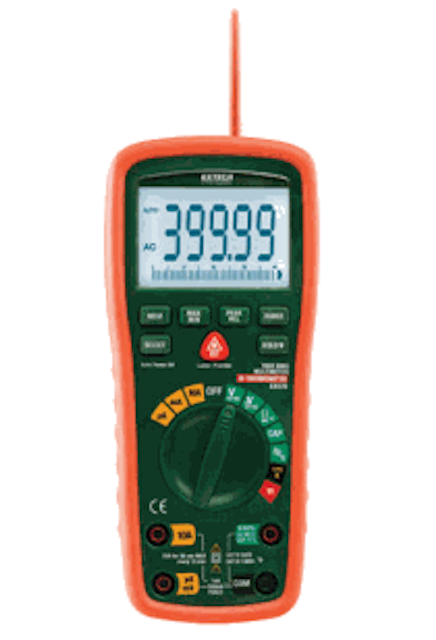 Extech's EX570 Industrial CAT IV Digital MultiMeter with IR Thermometer, features a patented built-in InfraRed Thermometer with laser pointer to quickly identify overheating motors or locate hot spots on electrical panels and HVAC vents without contact. True RMS CAT III-1000V, CAT IV-600V rated with 0.06% basic DCV accuracy. Heavy duty, double-molded water resistant (IP64) package. 40,000 count backlit LCD with 40-segment bargraph. Memory for storage and recall of three measurements. Type K thermocouple contact temperature measurements, Capacitance, Frequency, and Duty Cycle functions. Other features include: HOLD, RELATIVE and PEAK HOLD; Min, Max and Average recording; and Auto power off with disable feature. Comes complete with double molded test leads, magnetic hanging strap, Type K bead wire temperature probe (-22 to 572°F/-30 to 300°C), case, and 9V battery.
Extech Instruments
CIRCLE 127 ON READER SERVICE CARD
---
Protecting High Mast Lights from Birds
How do you stop birds damaging your lighting equipment, especially on tall masts which require special equipment to lower their heads? Sniff'n'Stop has worked well for years as a long lasting, cost-effective wildlife deterrent but it seemed to be less effective with birds, because the birds' noses are some distance from their feet (the Air Gap Problem). But birds don't like sticky feet! The makers of Sniff'n'Stop developed Sticky Bird Deterrent; simple but most effective.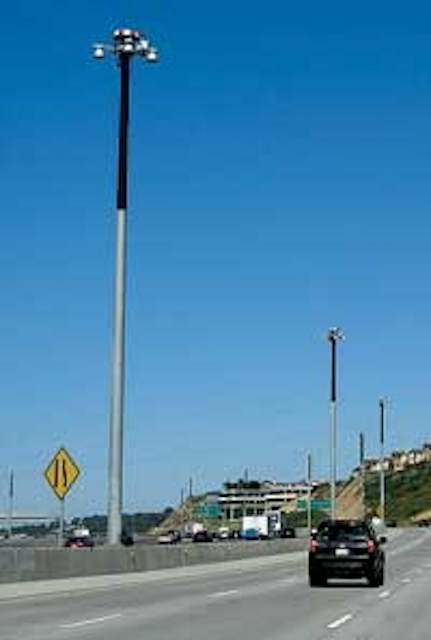 It's designed to stay sticky for years. When birds stand on it, their reaction is to remove it with their only available tools, their beaks, which are right by their noses. Yuck! The bird is not coming to this inviting spot again. Sticky Bird Deterrent does not harm the birds but it does deter them from staying where it is placed. Lately, reports have been received saying that it has worked beautifully (and inexpensively) for High Mast Lights on highways.
ICORP-IFOAM Specialty Products Corp.
CIRCLE 128 ON READER SERVICE CARD
---
JT3020 All Terrain HDD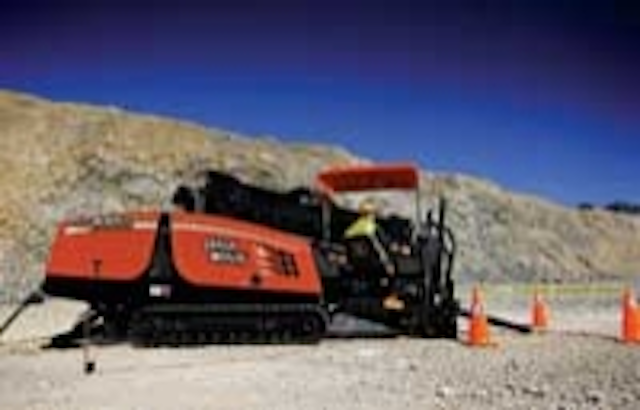 The Ditch Witch JT3020 All Terrain features a patented dual-drive pipe system that enables the machine to simultaneously steer and penetrate the soil. The inner pipe of the JT3020 All Terrain's two-pipe drill string continuously turns the drill bit at 150 to 400 RPM, depending on the soil, resulting in exceptionally efficient boring. The JT3020 All Terrain can steer, drill and backream up to 650' in all types of soils, including solid rock.
Ditch Witch
CIRCLE 129 ON READER SERVICE CARD
---
PosiGrip Dipped Gloves
West Chester Holdings expands their PosiGrip line with dipped gloves for industrial and commercial applications. For over 30 years, the PosiGrip brand of gloves has provided consistent quality at competitive prices, and these new dipped gloves continue that legacy. Combining the comfort of a nylon or poly/cotton base material with the functionality of a dipped glove, these new gloves provide extra grip on wet or oily materials, and better surface adhesion on dry applications. Sizes from xs to xxl ensure a proper fit and optimal dexterity. Materials available include nitrile, polyurethane, latex and bi-polymer (nitrile & polyurethane blend) to handle wet and dry applications.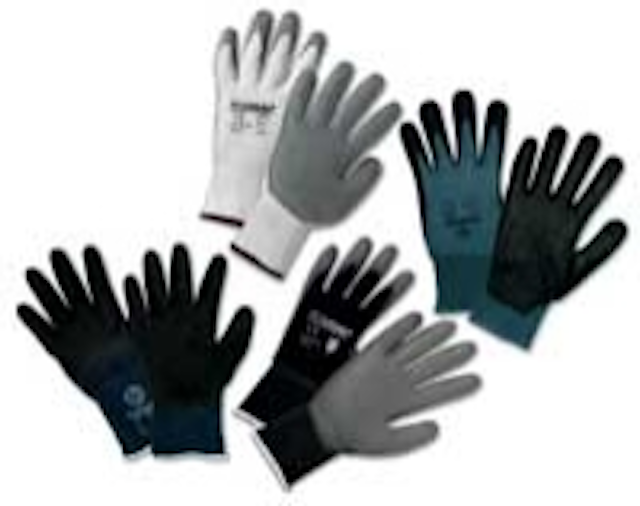 Application-specific variations in designs include dipped coverage areas of palm, ¾ palm, and full-palm with deep saddle coverage. Differing dip materials allow users to select the level of chemical and solvent resistance, abrasion resistance, durability, and more. Antibacterial surfactants available on some models prevent odors and bacteria from forming. Each PosiGrip glove is clearly labeled with the appropriate EN388 rating and size indicator to ensure that the right glove with the right fit is used for the job.
West Chester Holdings, Inc.
CIRCLE 130 ON READER SERVICE CARD
Continue to New Products Showcase: Part 3

More Utility Products Current Issue Articles
More Utility Products Archives Issue Articles