First, Break all the Safety Rules: Four Guidelines to Make Sure You Have the RIGHT Rules
When is the last time you took a long hard look at your company's safety book, accident prevention manual, or safe work procedures?
Jun 1st, 2009
By Carl Potter, CSP, CMC and Deb Potter, PhD, CMC
When is the last time you took a long hard look at your company's safety book, accident prevention manual, or safe work procedures? If you're like most, it was probably a long, long time ago in a place far, far away. Now think about the rules (or practices) you actually follow. Are they the same as the ones in the book?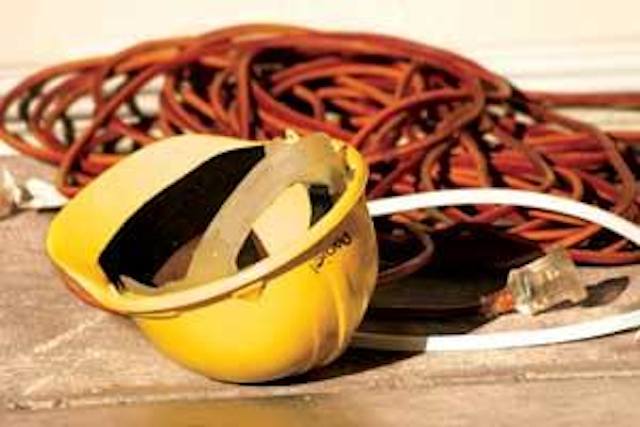 Click here to enlarge image
Often when workers and their leaders talk about safety, two basic themes emerge: rule-breaking and rule-making. Usually the workers don't like many of the rules in the manual, so they "break 'em and make 'em"–they break the ones they don't like and make up 'unofficial' rules that they tend to follow when the boss isn't around. Research shows that when workers don't agree with the written rules, they will often make up their own. Similarly, leaders often develop an arbitrary rule-making process–or so it seems to the employees. When an incident occurs, the tendency for some bosses is to add another rule. And the cycle starts all over again with workers ignoring the rules.
For instance, one utility company had two employees injure their heads within a three day period. A frustrated manager implemented a far-reaching rule that everyone had to wear hardhats outside of the company building. The rule was unclear and everyone rebelled. The administrators thought it meant they had to wear hardhats walking to their cars in the company parking lot. The meter readers thought they had to wear hardhats when they walked their routes. The linemen were vocally frustrated, too. You get the picture–it wasn't pretty. Someone in leadership finally got the message and rescinded the rule. Then some smart leaders decided to clarify the existing rule concerning the appropriate use of hardhats. It wasn't long before the uproar subsided.
It's essential to make sure that good rules exist and that employees understand how to apply them. To do this, rules need to be reviewed periodically for relevance, clarity, and above all else, application. Follow these guidelines and you'll break down the barriers to the rules.
Four Guidelines to Turn Rule-Breakers into Rule-Followers
Involve a cross-section of employees in a review of your current safety rule documentation. Create an environment where employees are free to speak without fear of retribution. Ask them what problems they have with the safety rules. Which ones do they have problems applying or following? Ask them which one they would do away with if they could remove any single rule from the safety manual.
Do a purposeful review of your written safety rules. Get a copy of your safety manual or accident prevention manual and a yellow highlighter. Mark every instance of the words "shall" and "will". These words, while similar, carry different weight. Shall means "without deviation" and the word "will" generally indicates a guideline. Can workers reasonably follow the rules that contain the word "shall"? Be sure that you ask the involved workers.
Use a safety expert to review the OSHA rules that are applicable to your industry. Does your safety manual include all these rules and, more importantly, are your employees aware of the proper application of these rules and the safe work practices for your organization.
Establish employee-management safety councils in your organization. Use this as a mechanism for employee participants to represent their peers and have access to management to discuss safety concerns. Take measures to ensure that employees get feedback from management. When leaders demonstrate their commitment to listen to and address issues promptly, such groups can be highly effective.
Do whatever it takes to ensure that everyone throughout your organization knows the applicable rules and how to apply them to their work so you can have a workplace where everyone can go home every day to their families without injury.
---
About the Authors:
Carl Potter, CSP, CMC and Deb Potter, PhD, CMC work with organizations that want to create an environment where nobody gets hurt. As advocates of a zero-injury workplace, they are speakers, authors, and consultants to industry. As a general aviation pilot, Carl enjoys infusing aviation safety principles into his workplace programs. For information about bringing Carl and Deb to your company or your next conference, contact them at Potter and Associates International, Inc. 800-259-6209 or www.carlpotter.com.