Maximize Safety with Cost Effective Protective Clothing
As the regulatory deadline was fast approaching, Safety Manager Carol Cunningham at Central City Energy received an urgent email from her boss.
Jun 1st, 2009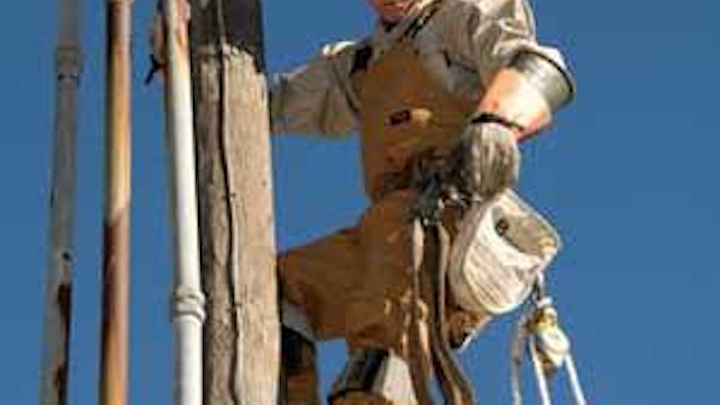 By Kellie Sandrik
As the regulatory deadline was fast approaching, Safety Manager Carol Cunningham at Central City Energy received an urgent email from her boss. "We've finished our hazard analysis, and it's obvious that we need to buy 500 new arc rated coveralls for the guys ASAP. How soon can you get compliant garments?"
Carol's budget had been slashed by 12 percent, and she suddenly found herself with an almost impossible dilemma: How could she keep company workers safe, comfortable and productive, insure that the company met industry standards, and save money? This was an extremely important purchase, and lives depended on Carol making the right decisions.
While "Carol" is fictitious, this situation is extremely common for companies faced with buying safety apparel nationwide. In the difficult economy of 2009, the budget versus safety quandary is one that conscientious utilities are facing every day, and nowhere is it more important to find solutions than protective FR clothing and accessories.
"When a lineman climbs a pole, he or she needs to stay focused on climbing safety protocol and keeping safe from electric shock, instead of worrying about their clothing igniting if there's a sudden electric arc," says Hugh Hoagland, president of e-Hazard.com and ArcWear.com, top international expert in protective clothing who serves as advisor to dozens of companies worldwide such as Alcoa, Weyerhaueser, National Safety Apparel and Toyota.
Twenty years ago, the standards were far different, Hoagland says. When an arc flash or electrical shock accident happened, a worker only had about a 60 percent chance of survival.
"Most of the fatalities were due to shock or clothing catching on fire, and it was not unusual for a company to only require standard cotton workwear that was considered appropriate for the task. They knew arc flash could occur, but the attitude was, 'If you do the work right, it won't happen to you,'" says Hoagland.
"Shock is still the number one killer of electrical workers, but arc flash is now better understood. Back then you had few choices of flame resistant clothing and little means to predict arc flash energies," Hoagland concludes.
Today, when garments are provided, used and worn correctly, that survival rate can skyrocket to near 95 percent, which is due, in part, to years of research and rigorous testing procedures that are the hallmarks of reliable manufacturers– as well as innovative apparel design.
SAFETY APPAREL CHECKLIST
⋅ ASTM F1506 testing procedures; UL certification
⋅ Proper labeling
⋅ Construction for comfort and easy removal
⋅ Heat resistant buttons, thread, zippers
⋅ Made by an approved ISO-9001 certified factory/manufacturer
Click here to enlarge image
null
Click here to enlarge image
The United States is the leader in safety apparel standards, which are produced by the American Society of Testing Materials International (ASTM International) and National Fire Protection Association (NFPA). In 2009, several consensus standards cover everything from proper labeling and flammability to arc ratings for materials, hoods, goggles and other materials.
Currently the United States, Canada, Brazil and Peru are the only countries that have work practice standards for working on electrical parts, which include arc flash calculations.
Click here to enlarge image
However, recently there was a global conference on the issue and many nations, such as South Africa, Russia, and New Zealand, are adopting U.S. safety apparel standards. The International Electrical Committee (IEC) adapted the ASTM arc test methods used in the U.S., but most EU countries have no law on when to do them. The Electric Department of France (EDF) and other EU utilities have been leaders in adopting flame resistant/arc rated clothing, even without governmental requirements to do so.
As policies change regarding worker protection and budgets tighten everywhere, people on both sides of the equation have been searching for ways to meet the demand. This has been a constant issue for the safety apparel manufacturers, but never as much as during the recent global downturn.
"Finding the sweet spot between safety and cost is always the challenge for the apparel industry, as well as our customers," says Sandy Finkelstein, vice president and general manager of Industrial Division for Walls Industries of Cleburne, Texas, maker of Walls FR workwear, one of the more recognized brands in the more than a multi-billion dollar FR industry that includes Workrite, Bulwark, Carhartt and other familiar names.
"Fortunately, several years ago, our CEO Jerry Meyer decided to invest heavily in design and developing the best global resources, so that in 2009 Walls FR can deliver choices at an affordable price point that appeal to budget-minded buyers of compliant garments."
Substantial strides in fabric technology, smarter designs, overseas manufacturing and other cost-saving measures are making it possible for U.S. utility companies to purchase more cost effective protective clothing and maximize safety for their employees at the same time. Experts caution that buyers need vigilance to make the best investment on safety clothing, since the field of brands continues to grow and it can be daunting to stay informed enough to be able to compare apples-to-apples.
Click here to enlarge image
"Design and construction can vary from manufacturer to manufacturer, and price is always a factor, but when we look at protective apparel for Xcel Energy workers, high quality FR fabric is absolutely essential," says real world "Carol Cunningham" Veronica Bovee-Anderson, CSP, manager Corporate Safety for Minneapolis-based Xcel Energy, which provides energy-related products and services to 3.3 million customers in eight Western and Midwestern states.
"We have to trust that if there's an arc flash incident, the fabric and garment will do their jobs for the lineman," she says.
For years the gold standard in protective fabric was made exclusively in the U.S. by DuPont and others, under brand names like Nomex and Indura. A sea change happened when Walls acquired the ITEX FR patented technologies with exclusive global rights, and the company set up separate physical plants for manufacturing the ITEX fabric and making Walls in 30 ISO certified facilities in 14 countries.
According to Finkelstein, Walls' direct relationships with suppliers and factories and their own people overseeing manufacturing are keys to maintaining quality control and being cost-effective.
"Our 'secret' to being able to deliver quality FR jeans or a great duck jacket at a lower price is volume, design and streamlining the supply chain globally," says Finkelstein. "Basically, Walls controls the process from fibers to finished garments, which includes making and continually testing ITEX product and Walls FR garments at all of our facilities."
Hoagland says that Walls' overseas manufacturing and competitive pricing structure raised some eyebrows at first.
"My professional life has been entirely devoted to helping prevent arc flash fatalities through proper apparel, and I was skeptical about the quality of FR garments made in China and elsewhere offshore. So I made suggestions to the Walls leadership, and then went over there to look for myself," he says.
"What I saw was that their certified lab operations have the most rigorous testing around. I think ITEX is widely accepted now because it's met or exceeded standards and is UL certified, and laundering tests for Walls FR clothing exceeds 200 washes. That really amazed people, including me."
The standards that Hoagland is referring to are ASTM F1506 and EN 531, which are mandatory and must be reported on product labels, in order to meet associated regulations like NFPA 70E or OSHA standards. Not officially required (but equally important) is the flash fire standard NFPA 2112, most often used in petrochemical industries. He cautions that buyers should inspect these labels to make sure they add up to the appropriate benchmarks for safety.
FR-compliant workwear is about a lot more than fabric, says Bovee-Anderson, who buys over 3,000 garments a year for Xcel Energy.
"We also look for special details to make sure the work clothing will perform and not add injury to the employee," she says. "The right thread, buttons and embroidery matter to our employees' safety. To maximize protection, we also spend a lot of time on safety educating our linemen, to make sure their FR garments are layered, worn correctly and that they follow the manufacturer's recommendation on washing protocols."
Therefore, FR clothing manufacturers must approach the challenge from both a safety and a wearability perspective, says Finkelstein.
"We think of Walls as 'wearable tools' and these garments as safety shields that must be comfortable and functional," says Finkelstein. "That's why we use melamine buttons that can withstand 500 degree heat, FR thread instead of cotton, and a breakaway zipper, so in an emergency the lineman can get out of their jacket or coverall."
The Carol Cunninghams of the world have a potentially lifesaving job to perform, and are more challenged than ever in the Recession of 2009 to come up with affordable solutions that deliver optimal safety. Some utilities still insist on purchasing only U.S.-made products, and for them there are other FR manufacturers, such as Tyndale, NSA and Steelgrip that offer a range of work pants, shirts, jackets, overalls and coveralls.
"Being a lineman is a hazardous profession, but injury and fatality statistics at utilities will continue to decline as long as they keep investing in the most innovative safety apparel," says Hoagland. "That's what American ingenuity and a global economy are delivering."
Thanks to advances in research and product development in FR clothing, Carol and her many counterparts can sleep better at night–and make their bosses happy, too.