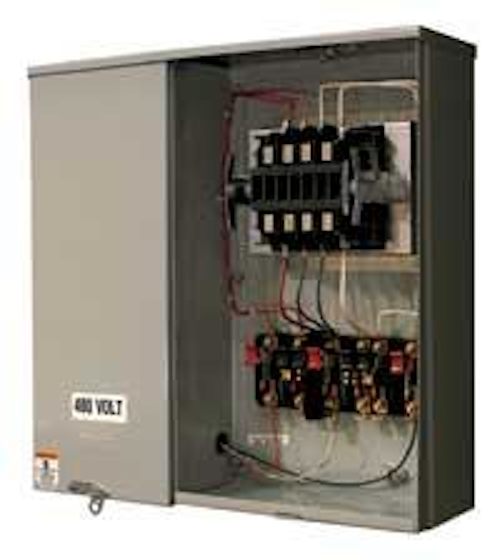 FlashSentry Protects Workers from 480 Volt Arc Flash Danger
Protect utility workers from dangerous 480 volt arc flash with the FlashSentry meter socket from Brooks Utility Products Group.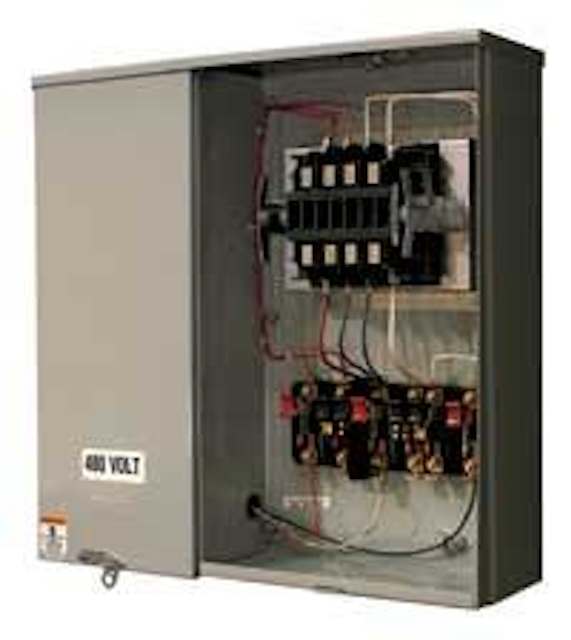 Click here to enlarge image
FlashSentry's patent-pending Safe-T-Guard barrier isolates the 480 service voltage in a separate, sealable compartment from the 120 volt metering compartment. This can lower workers' risk of arc flash and reduce the requirement for additional flame retardant clothing, allowing utilities to adhere to OSHA standards driven by the latest NFPA 70E standards for PPE.
Brooks UPG also offers a full range of test switches, transockets, primary meter enclosures and warm up boards to supply utilities with products that provide value and innovative answers to safety-related industry issues.
---

Protection Against Flash & Fault for Utility Workers Setting Meters
Newly-updated Single Phase and Polyphase Socket Testers from Brooks Utility Products Group combine safe and effective socket testing with flash and fault protection for utility workers.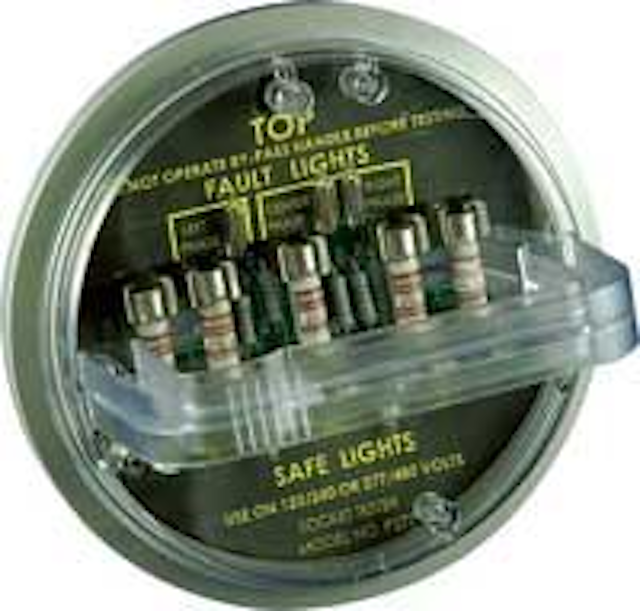 Click here to enlarge image
Brooks UPG's socket testers check for short circuits, grounds, backfeed and wiring errors before meter installation, thereby protecting utility workers who set meters from potentially dangerous flash and fault conditions at the meter socket.
Choose the S-120 single phase socket tester for 120 volt installations, and the P-277 polyphase socket tester for 277 / 480 volt meter sockets.
---

ELECTRAK: The Answer to Worker Safety Issues & Reduced Customer Outage Time
The new ELECTRAK primary metering cabinet from Brooks Utility Products Group offers an innovative, safe and cost-effective solution to field inspection, repair or replacement of defective transformers.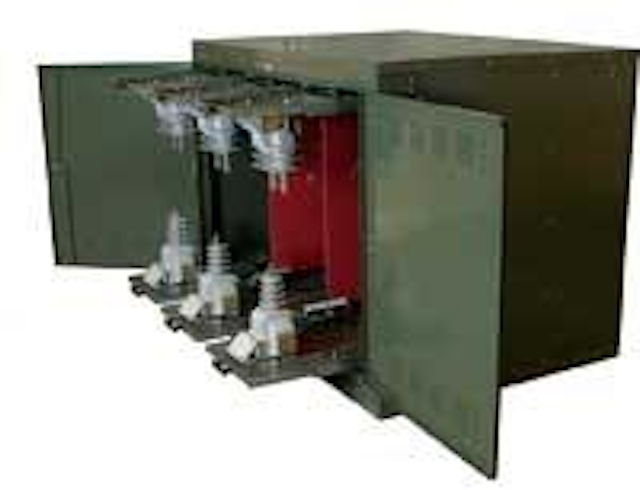 Click here to enlarge image
ELECTRAK's patent-pending design features sliding shelves on which CT / PT equipment is mounted. Workers pull out the shelves, rather than climb inside the cabinet to access the transformers. ELECTRAK is ergonomically friendly, reducing the time for a customer outage.
ELECTRAK can be customized to fit GE or ABB style transformers, and pre-wired prior to delivery.
Brooks Utility Products Group
---

"KYE" Outdoor Primary Metering Unit
Compact. Light Weight. Single or Multi-Phase. Pad, pole, floor or wall-mounted. 200/600A Elbow Connections. Up to 28kV, ANSI/CSA.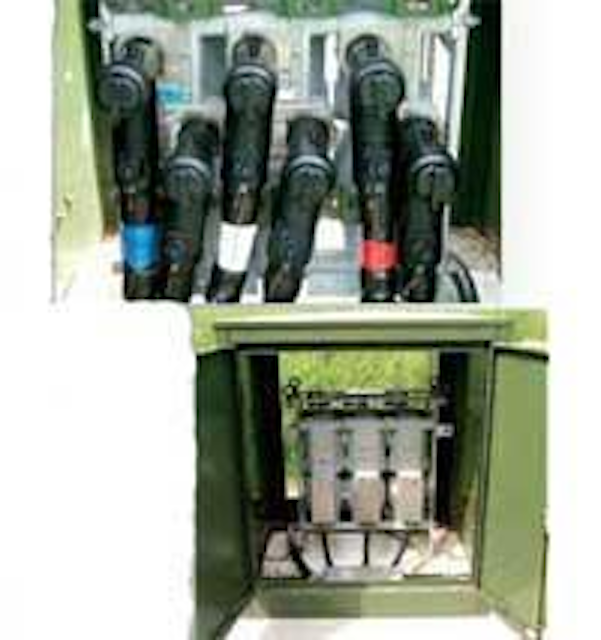 Click here to enlarge image
The "KYE" primary metering unit is your primary metering solution for tight applications. For underground feeds, the "KYE" can be pad-mounted and takes much less space than traditional 'exposed' instrument transformers. Also, because of the unit's light weight and smaller cabinet required, the overall weight is greatly reduced. Universal elbow connections ensure no live exposed parts.
LaPrairie Inc.
www.laprairieinc.com
---

FOCUS AX Polyphase Now Available Commercially
The FOCUS AX Polyphase meter is an active energy polyphase meter that combines advanced functionality and value in the popular AX meter platform.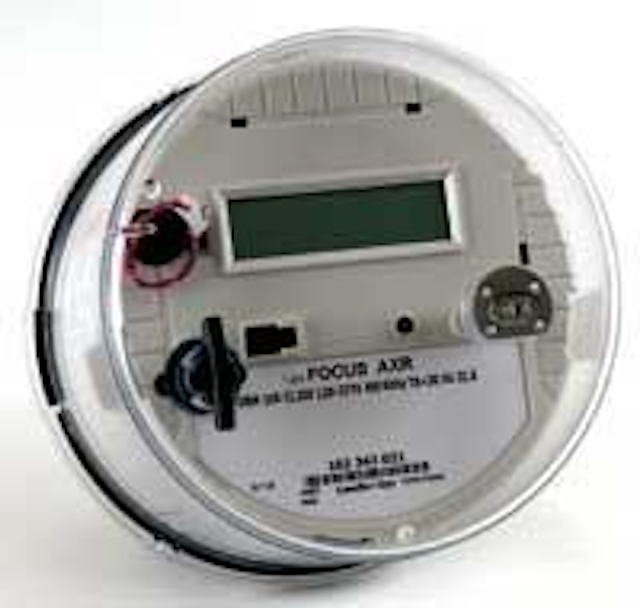 Click here to enlarge image
It meets applicable ANSI specifications and is designed to easily adapt to a variety of advanced metering communication technologies. It is available in multiple forms with programs and firmware that are upgradeable from a wireless or optical connection. The meter's 120V-277V auto-ranging power supply is suitable for 277/480V applications.
Other features include bi-directional/NET metering, diagnostic logging, 0.2 accuracy class, and demand and TOU with load profile.
---

MAXsys Elite Short Switchboard Style Precision Electric Meter
The Landis+Gyr MAXsys Elite short switchboard style precision electric grid meter incorporates advanced power quality features in a convenient FT-21 flush mount case.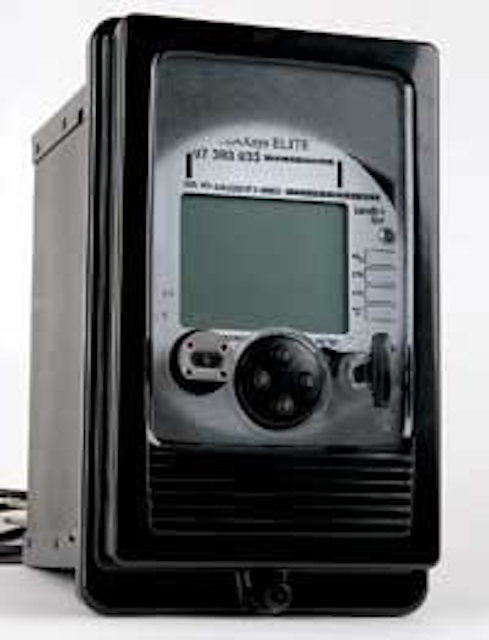 Click here to enlarge image
The meter leverages all the advanced features included with the socket base style meter, but is convenient for retrofitting existing panel mount applications.
The MAXsys Elite features softkey bullets that allow remote functionality upgrades to meters deployed in the field; more communication ports with faster speeds; on-board SCADA protocols; waveform capture, individual harmonics, and three levels of sags and swells; and the largest graphical display available with menu system for easy access to meter information.
Landis+Gyr
---

GALAXY AMI Platform Now Compatible with eMeter's IntegratedMDM Program
Water utilities using the eMeter IntegratedMDM program can now incorporate the GALAXY AMI platform from Badger Meter, thanks to a new partnership between the two companies.
IntegratedMDM, which stands for meter data management, is a software program that supports the installation, operation and management of AMI systems and the data they generate.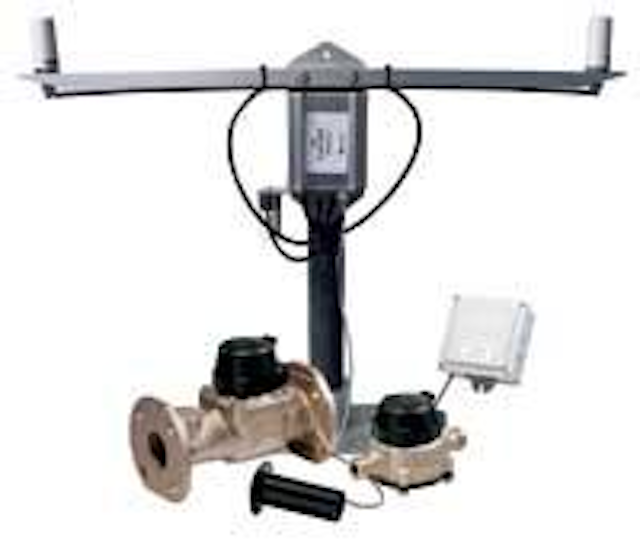 Click here to enlarge image
Larger water utilities that manage several ongoing daily applications find a MDM-type of program can be particularly helpful as it can control each activity in an efficient manner. Utilities with the IntegratedMDM program in place can now deploy Badger's READCENTER Reading Data Management software with the GALAXY system and have peace-of-mind in knowing that the eMeter and Badger systems are compatible.
The GALAXY system provides utilities with tools to improve reading efficiencies, accuracy and customer service by providing hourly reading data and alarm conditions.
---

New E-Series Meter Provides Durability, Reliability and Sustained Accuracy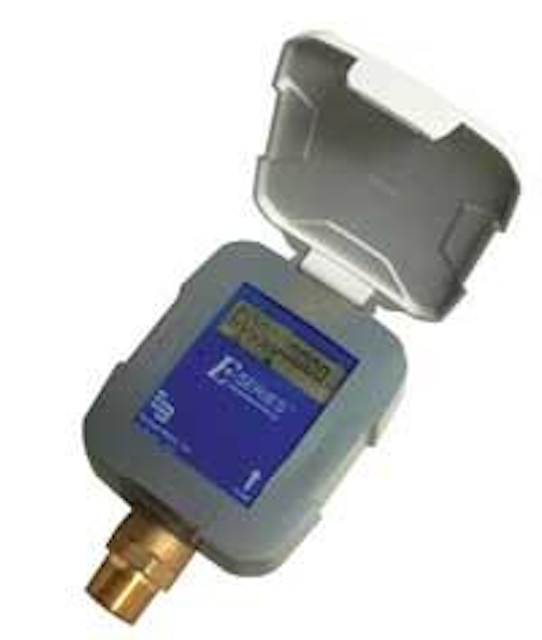 Click here to enlarge image
Sustained accuracy and reliability are two key attributes of Badger Meter's new E-Series Meter. Thanks to an electronic, solid-state design, the E-Series Meter has no moving parts, which improves its long-term accuracy and reliability by virtually eliminating any chance of mechanical wear and tear that can shorten its lifespan and produce less accurate data in water utilities' reporting. The E-Series Meter has an internal battery to power the meter for up to 20 years.
The E-Series Meter is sealed for protection against tampering, ideal for less than optimum water conditions, has displays for consumption, rate of flow, flow direction and alarms, is available in three sizes: 5/8" ¾" and 1", with maximum flow rates of 25, 35 and 55 gallons per minute.
Badger Meter