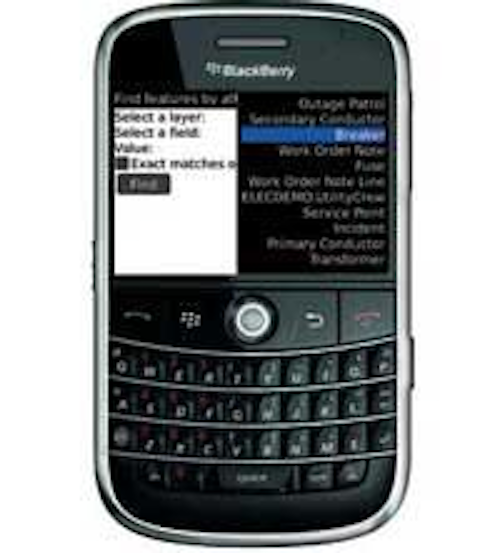 Buzz Mobile Viewing Solution
3-GIS has announced the release of Buzz, a mobile viewing solution designed specifically for BlackBerry smartphones.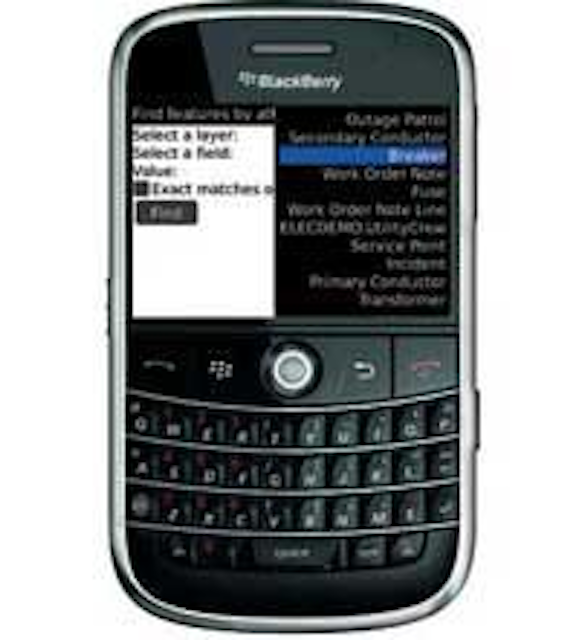 Click here to enlarge image
3-GIS joined the BlackBerry Independent Software Vendor (ISV) Alliance Program with the goal of designing a solution that would give BlackBerry smartphone users access to the GIS. With the introduction of the Buzz application for BlackBerry smartphones users now have the ability to view and query GIS data with their BlackBerry smartphone.
Developed to utilize the ESRI ArcGIS Server technology, Buzz can run on the BlackBerry Pearl series, BlackBerry Bold and BlackBerry Curve series smartphones.
3-GIS
---

New Capabilities for Smart Grid Operations
Intergraph has expanded its Smart Grid capabilities to enable utilities to not only view, but also control, their entire distribution network from a single interface, leading to vast improvements in productivity, operations efficiency, security of critical infrastructure, resource allocation, customer service and safety.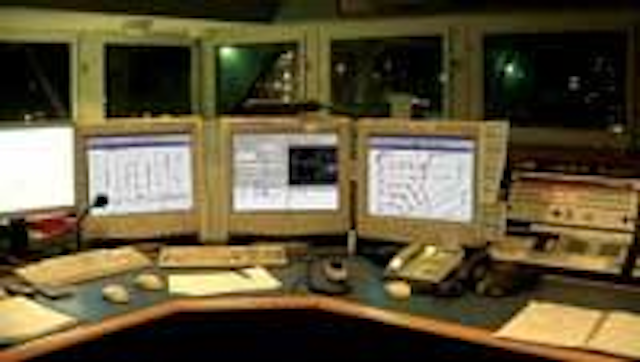 Click here to enlarge image
Through the convergence of outage, mobile workforce and distribution management, Intergraph enables utilities to immediately identify, locate and resolve network issues and emergency situations, resulting in improved customer service and vast time and cost savings.
The latest version of Intergraph technology for utility operations, InService 8.2, provides more efficient Smart Grid network and distribution management through enhanced integration with supervisory control and data acquisition (SCADA) technology and integration of distribution management systems data from companies such as Siemens Energy, Inc.
Intergraph
---

Tough-Box Angled Consoles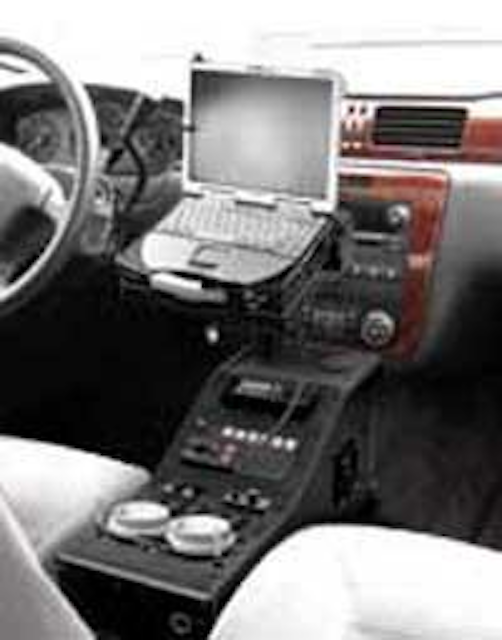 Click here to enlarge image
RAM has developed a truly revolutionary equipment mounting console which allows for almost infinite configurations utilizing a single part number. Quickly and inexpensively the installer can size the equipment console to the appropriate length to fit their exact needs. This allows the installer or department to keep one item in stock which can be adapted to a wide variety of applications. Aside from the simplicity and convenience of the innovative product, departments and vehicle up-fitters will enjoy lower freight costs and quicker turnaround on projects which will undoubtedly equate to higher profits and larger savings.
---

Multi-Pad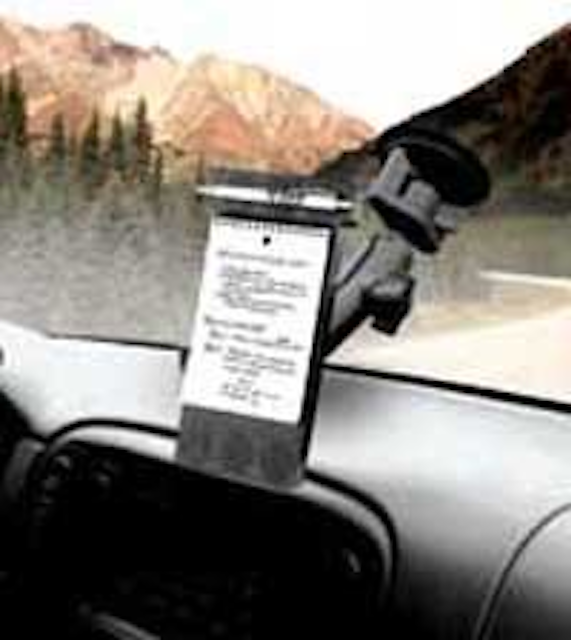 Click here to enlarge image
The new RAM Multi-Pad is the perfect product to keep your busy life organized. Easily mounted in a variety of locations and ideal for your car, truck, or plane, the RAM Multi-Pad has many features you'd expect and others that will surprise you. The RAM Multi-Pad can be easily attached to a wide variety of RAM mounting solutions: suction cups for windscreens, adhesive pads for dash mounting, yoke or glare shield mounting options, and the slide out feature when used with the RAM arm rest to name a few. With several mounting points and integrated magnets for holding your ferrous metal pen securely without the need for clips, the RAM Multi-Pad is ready to get to work for you.
---

Seat-Mate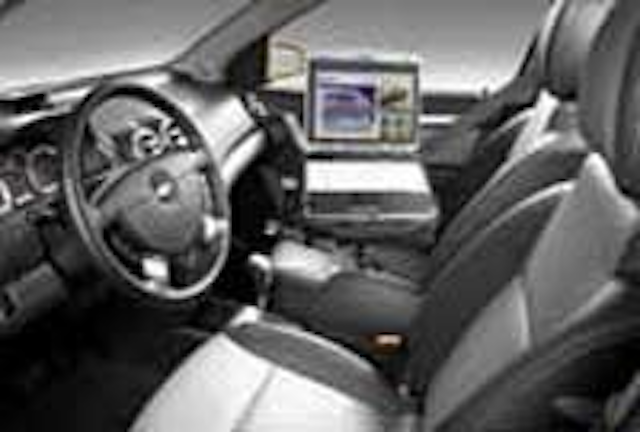 Click here to enlarge image
Compact, portable, amazingly strong and no tools required are words that best describe the new RAM Seat-Mate. Able to transform most any passenger seat into a workstation, simply unpack the mount from the compact bag, unfold the legs, and buckle it in. Truly innovative in design, this product is able to actively hold onto the seat and stabilize itself. For anyone who needs a temporary mobile workstation, this mounting solution is absolutely perfect. Designed to easily pack into a travel bag, suit case, or even under the seat of a vehicle, RAM makes it possible to create a comfortable workspace in minutes where ever your job takes you. The RAM Seat-Mate is perfect for laptops, tablets, and UMPC's. The integrated rubber ball and socket system allows the user to achieve ergonomic viewing and typing angles.
RAM Mounting Systems
www.ram-mount.com