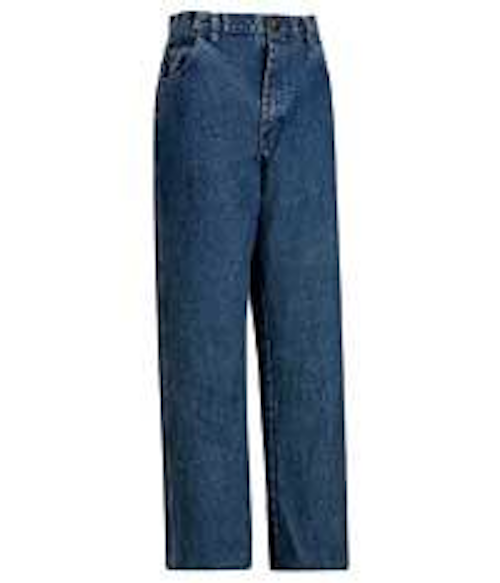 The New Loose Fit Denim Jeans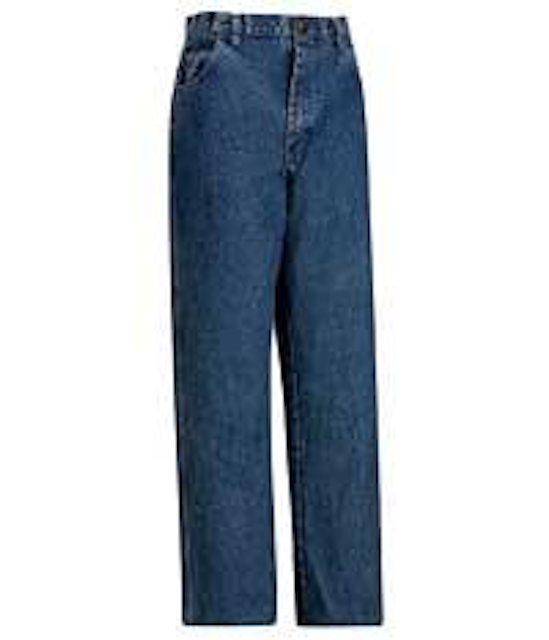 Click here to enlarge image
Bulwark is excited to introduce a new jean this season. PEJ6SW is the new Loose Fit Denim Jean, available in an updated Stone Wash. The pre-washed denim is soft and the fit is loose and relaxed, keeping you comfortable all day long while you work hard.
---

CoolTouch2 Work Pant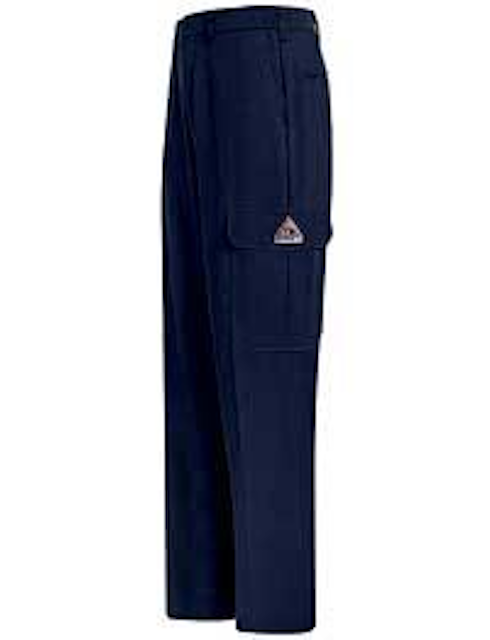 Click here to enlarge image
The PMU2, CoolTouch2 Work Pant is made of a fabric that is inherently flame-resistant, NFPA 70E compliant and NFPA 2112 compliant. The PMU2 features a hook and eye waistband closure, slack style front pockets, two set-in hip pockets, a cargo pocket on the left leg and a cell phone pocket on the right leg. Men's & Women's versions available in Navy.
---

SMU2 CoolTouch2 Button Front Deluxe Shirt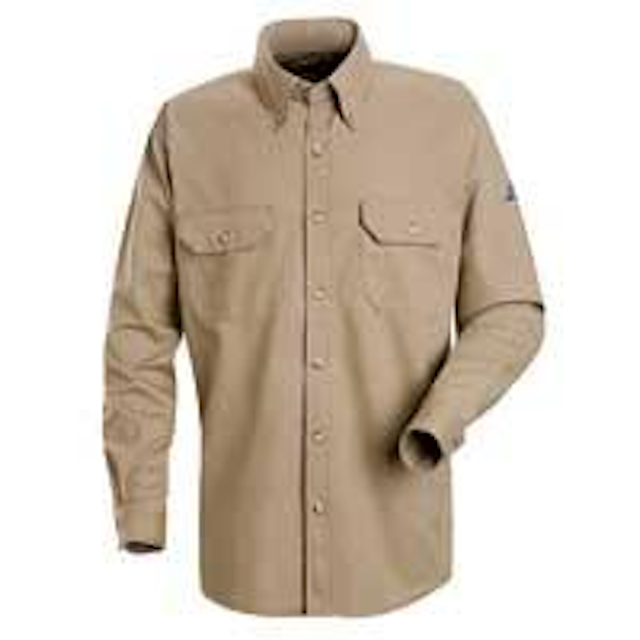 Click here to enlarge image
Bulwark introduces the new SMU2 CoolTouch2 Button Front Deluxe shirt. The inherent blend weighs 7oz. which is perfect for year-round comfort & durability. The SMU2 features an underarm gusset for ease of movement, two chest pockets, left pocket with pencil stall and button down collar.
---

CoolTouch2 Deluxe Contractor Coverall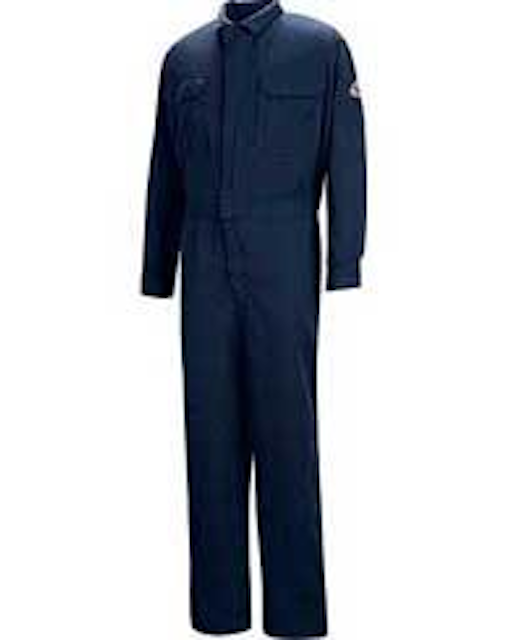 Click here to enlarge image
Bulwark introduces the new CoolTouch2 Deluxe Contractor Coverall, CMD6NV. If you love the "feel good" characteristics of the CoolTouch2 shirt but need a coverall, Bulwark has you covered. You can now have the comfort, durability and protection you need in one great garment. The CMD6 is NFPA 70E compliant, HRC2 and NFPA 2112 compliant. Available in Navy and Khaki.
Bulwark
www.bulwark.com
---

Saflok Max Connector Can Attach Directly to a Variety of Large Anchor Points
With its new Saflok Max all-purpose connector, Capital Safety is changing the shape of fall protection. The new snap hook, offered on DBI-SALA fall arrest and positioning lanyards, features a rectangular body and 3" gate opening providing direct connection to a variety of larger anchor points.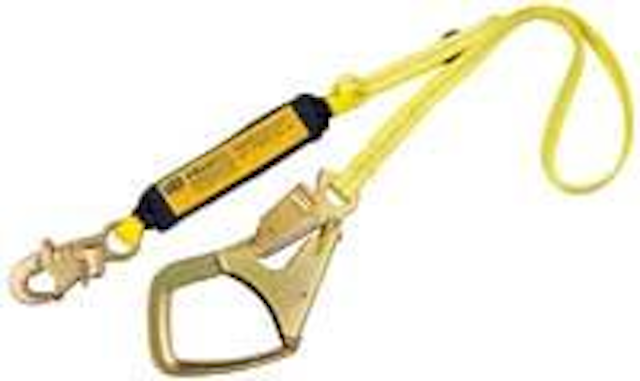 Click here to enlarge image
The versatility of the all-purpose connector can help reduce equipment costs by giving the user more tie-off options without the need for additional anchorage connectors. The connector fits a variety of popular concrete forms and other structures that have traditionally presented tie-off challenges.
DBI-SALA Shockwave and EZ-Stop shock absorbing lanyards, as well as positioning chain rebar assemblies, can now be fitted with the Saflok Max all-purpose connector. The hook and lanyards are compliant with OSHA and ANSI standards including the stringent ANSI Z359.1-2007.
---

The Delta Vest Hi-Vis Harnesses
The Delta Vest integrates a complete personal fall protection harness with a high quality work vest that meets industry standards.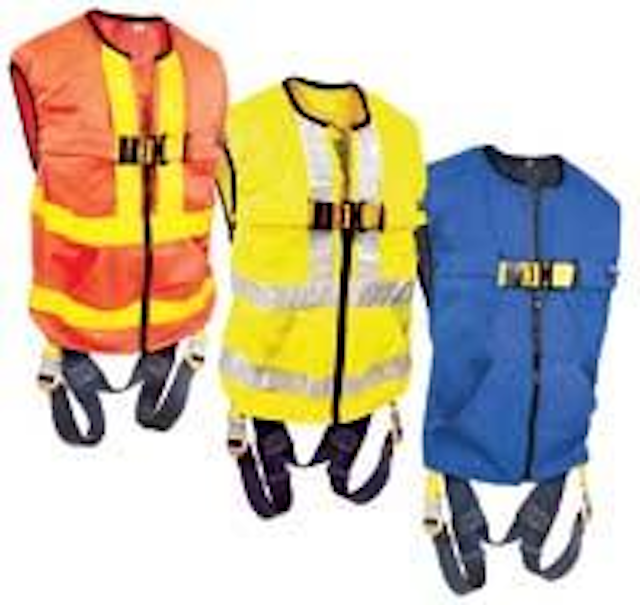 Click here to enlarge image
The Delta Vest features breathable fabric and reflective materials. The series features a Delta II harness, complete with adjustable straps with quick-connect, pass-thru, or tongue buckle connections. A spring loaded "stand-up" D-ring provides easy access to the connection point of the harness.
The vest is constructed of lightweight polyester fabric that provides breathability for comfort. Soft elastic binding around the arms and neck reduces uncomfortable chafing.
Mesh lining and snap attachments inside the vest hold the shape of the harness. The lining provides easy access to the webbing and hardware components of the harness.
The Delta Vests in neon yellow and orange are designed to meet ANSI/ISEA 107-1999 and CSA Z96-02 Class 1 and 2 standards for high visibility. All models also meet OSHA, ANSI Z359, and CSA Z259.10 standards for fall protection.
Capital Safety
---

Class II Mesh Vests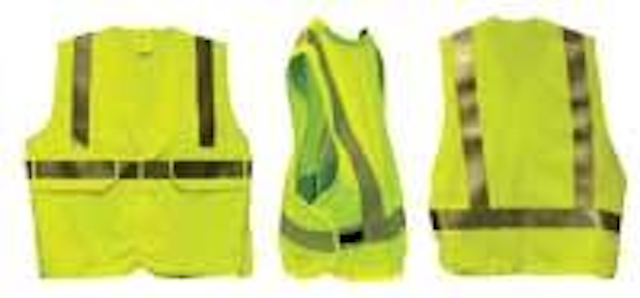 Click here to enlarge image
These ANSI 1-7-2004 CLASS II mesh vests are light and versatile. Made of high visibility, inherently fire retardant Monacrylic background material, this vest is arc tested to ASTM 150 Standards and will not melt, drip, or fuse to the skin under extreme temperatures. It has 3M silver fire retardant reflective tape and front Velcro adjustments for a comfortable fit for every workman. These vests are ideal for all employees in the utilities industry, and any environment that requires practical Arc Flash protection and an ATPV value of 5.5. Available in sizes M-4X.
Estex Manufacturing
---

KONG Back-UP
Safe and simple to use with only one hand!
Click here to enlarge image
BACK-UP is the new KONG fall arrester that follows the operator in both directions and stops possible falling. By shifting the special button on the lock mode, the BACK-UP can be used as a positioning device or a normal locking device. The BACK-UP complies with the strongest stress tests and it eliminates the shocking effects on ropes caused by traditional self-locking rope grabs with toothed cams. U.S. Rigging is the official U.S. Kong Distributor.
U.S. Rigging Supply Corp
www.pelicanrope.com
---

Pole Choker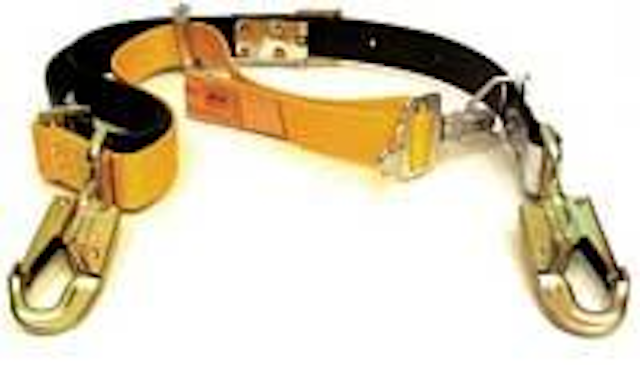 Click here to enlarge image
Jelco's Pole Choker meets all the requirements for a Type A positioning strap in ASTM F887-04 and Class D lineworker's pole strap in CSA Z259.11-05. It is made with a drop-forged tongue buckle on six-ply neoprene impregnated webbing. The yellow choker strap is adjustable, helping the worker extend his or her reach in a safer manner. When the choker strap is disconnected, it functions the same as a standard pole strap. The Pole Choker can be fitted with a Jelco belt-mounted retractable device for climbing past an obstacle. It can also be used to secure a ladder to a neutral cable or to secure the worker to the ladder. Made in four different models, each in 4 sizes.
Jelco
---

Compact Thermal Pole Cameras for Hot Spot Inspection in Confined Spaces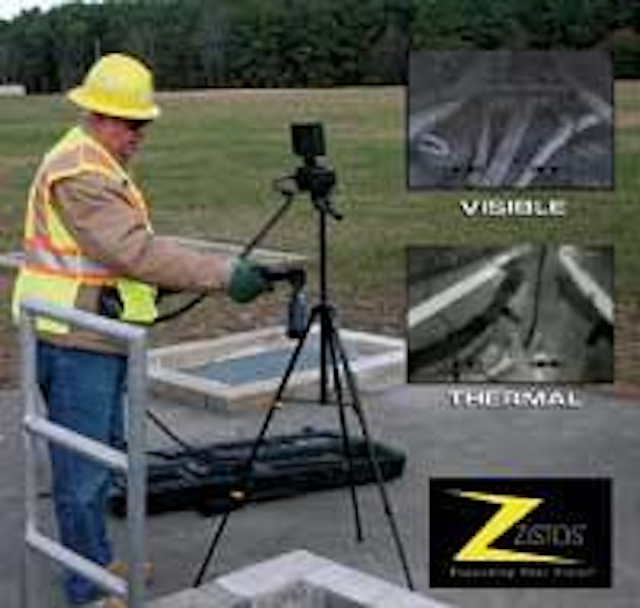 Click here to enlarge image
Inspecting high-energy components in vaults and conduits can be time consuming and present difficult access and safety challenges. Zistos Corporation manufactures a rugged dual mode thermal imager and self-illuminated B/W camera in one housing, mounted to a telescoping pole for remote video inspection.
This compact thermal imager can safely identify over-heating or suspect components in difficult to reach areas displayed on a 5" LCD monitor above ground. Thermal technology can see thermal signatures in total darkness and through smoke.
Cameras, extension poles and the LCD display are rugged and weather-proof and all come packaged in a foam-fitted hard case.
Zistos Corporation
www.zistos.com