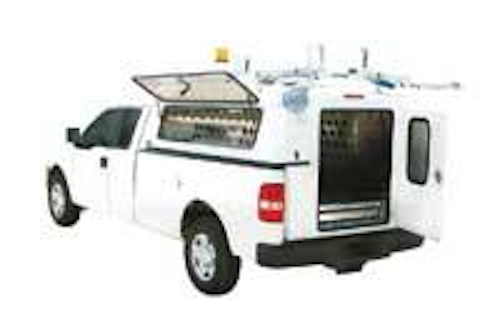 Rugged, Self-Contained Insert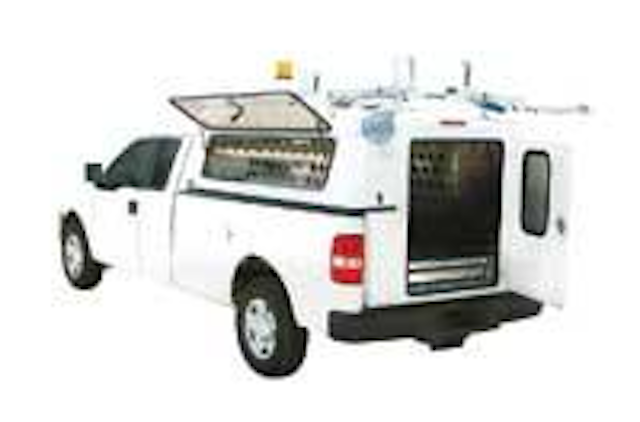 Click here to enlarge image
Brand FX offers innovation specifically designed with return on investment for fleets looking for the advantages of a van without the financial drawbacks and disposition. The Brand FX Insert is a rugged, self-contained unit which offers built-in small parts drawer system, side opening doors with enclosed tool and shelf compartments, and heavy-duty stainless steel 3 point latches. Manufactured from lightweight advanced composites, the insert has a stock weight of less than 375 lbs, and can easily be remounted from truck to truck over a 20-year period.
---

BFXB 60DLS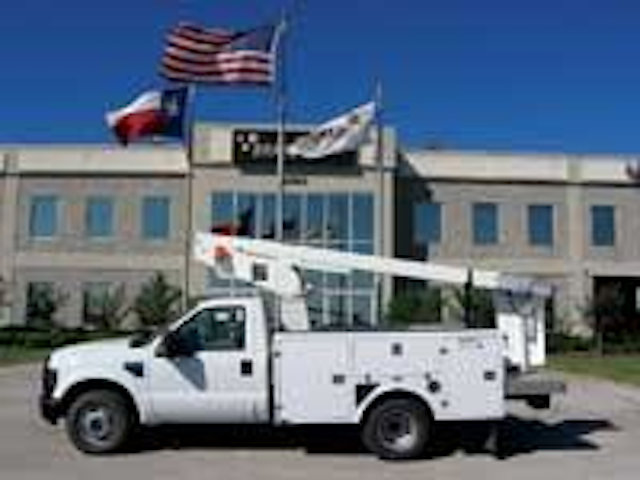 Click here to enlarge image
During typical aerial operations, a truck chassis and body will flex throughout the course of a maneuver. Unlike steel, Brand FX advanced composite bodies are engineered to flex 30° either side of center and return to their normal shape. This is paramount for a water tight door seal throughout the life of the body. Maintenance costs associated with tires, brakes, shocks, etc. are greatly reduced because of the 40-50% lighter weight. Lighter weight also means better fuel economy, reduced emissions, and the ability to downsize your chassis thus saving your capital replacement dollars.
BrandFX
www.brandfxbody.com
---

Go Green without Breaking the Budget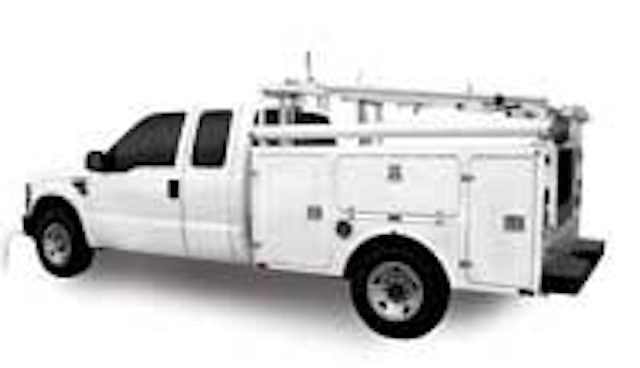 Click here to enlarge image
The stock Brand FX BFXB 56LS weighs in at less than 590 lbs... that is up to 50% less weight than steel bodies. This weight differential translates to 7%-15% in fuel economy, and up to a 40% reduction in the carbon emissions penalty. More durable than steel, lightweight advanced composite construction can easily be re-mounted over a 20-year period, does not require paint, and will not rust. Maintenance costs associated with brakes, tires, shocks, transmissions, etc. are also significantly reduced, and overall your vehicle will run at a higher level of efficiency.
---

Industry's First Four-Wheel-Drive Hybrid Truck
The International WorkStar Hybrid 4x4 can provide dramatic fuel savings and produces zero emissions when auxiliary equipment operates solely on the truck's hybrid battery power.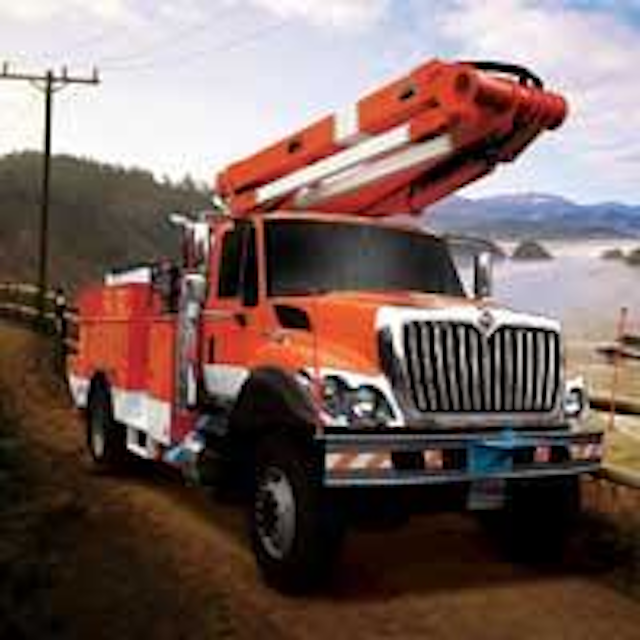 Click here to enlarge image
The International line-up of hybrid commercial trucks uses a mild parallel-type, diesel-electric hybrid architecture, developed by Eaton Corporation, which leads to less diesel fuel use and fewer emissions. The hybrid-electric system utilizes a regenerative braking system to recover energy normally lost during braking, stores the energy in batteries and adds power back into the driveline during starts and acceleration.
This capability makes the truck more efficient in standard driving, particularly in city and stop-and-go driving. When the truck reaches a work site, the hybrid system can power booms, aerial devices and other tools needed at the location for up to 90 minutes without the engine running.
Navistar International Corporation
---

Two New Docking Cradles for the Dell E6400/E6400 ATG and E6500 Computers
Gamber-Johnson is pleased to announce two new docking cradles for the Dell E6400/E6400ATG (Item No. 7160-0201) and the Dell E6500 (Item No. 7160-0202) computers.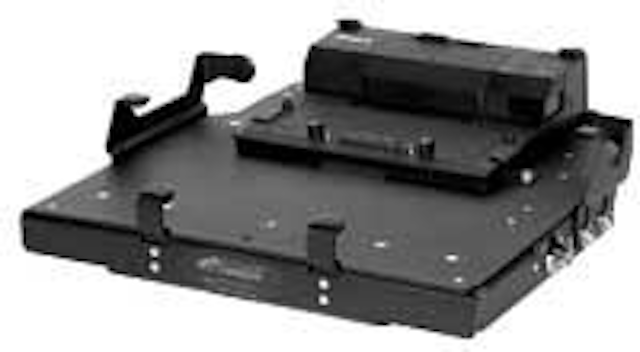 Click here to enlarge image
The newly released docking cradle features brackets that restrain either the Dell E-Port or E-Port Plus office port replicator (port replicator is purchased through an authorized Dell reseller). The port replicator attaches to the cradle using brackets located at the rear of the cradle. The built-in positioning guides ensure that the port replicator is firmly seated and properly positioned to the cradle every time. The combination of the cradle and the Dell E-Port replicator allows full port replication similar to an integrated docking station. All ports on the office port replicator are unobstructed and accessible when properly installed.
The docking cradle also features rugged, front and side brackets that securely restrain the Dell E-Series 6400/64000 ATG/6500 computers in the cradle which is critical for any mobile users' safety. The side brackets are easily adjusted to fit the height of the computer and will not block access to any critical ports or the CD/DVD bay.
Gamber-Johnson
---

Steel Track Undercarriage Now Available on Fecon's FTX148-L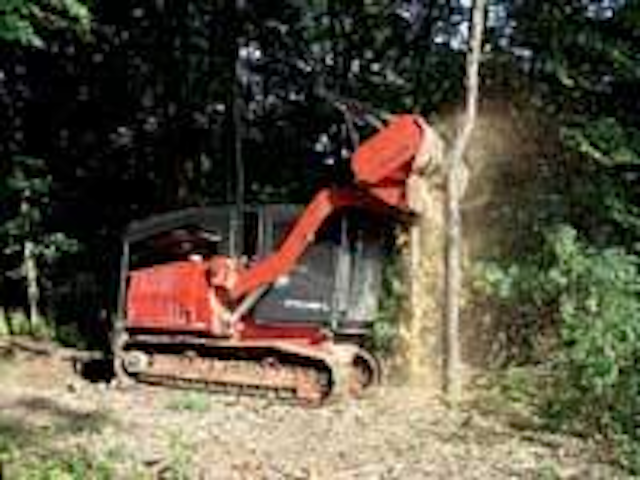 Click here to enlarge image
The Fecon built Steel Track Undercarriage is now available for the FTX148-L. This undercarriage offers an aggressive design for durability on the roughest terrains. Single or Triple Grouser Steel Tracks allow operators to maneuver easily on slopes and slippery terrains. The closely spaced rollers provide even weight distribution and offer a smooth ride for operator comfort.
The FTX148-L with Steel Track Undercarriage weighs 19,400lbs. with the BH85 Bull Hog Brush Cutter and is perfect for Land Clearing, Site Prep, Clearing Right of Ways, Park Trails, Firebreaks and Vegetation Management.
Fecon
---

New Accessory Rack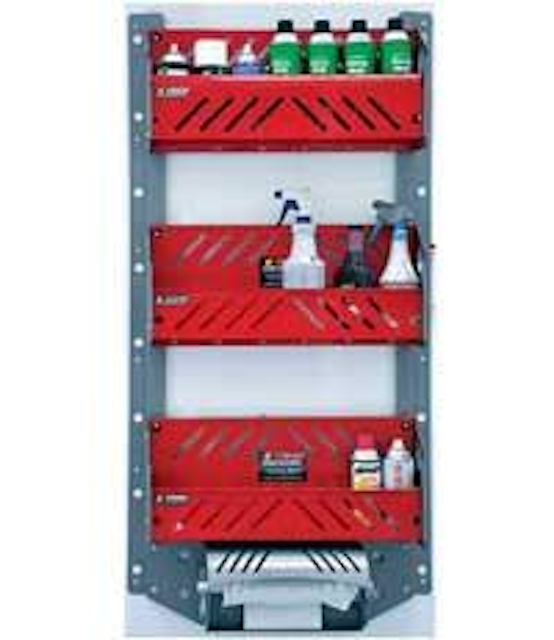 Click here to enlarge image
Accessories now available at CTECH! The three-tiered accessory rack from CTECH is now available in various powder coat color combinations. You choose!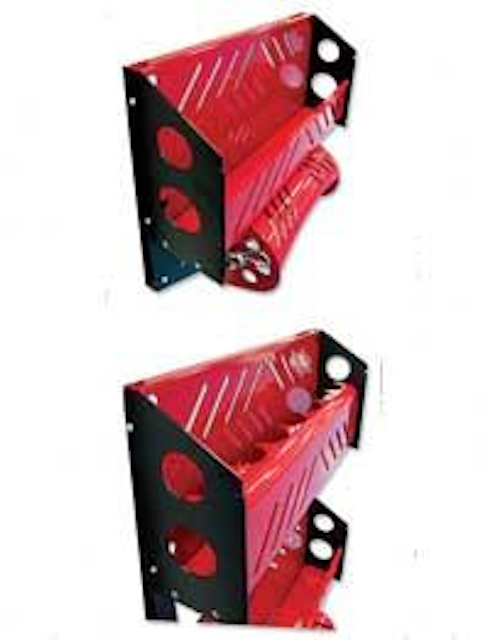 Click here to enlarge image
It is the perfect storage solution for those miscellaneous aerosol cans, spray bottles and other odd containers. The accessory rack allows for you to see what you have, access it easily and put it back in the same place quickly.
By placing the accessory rack on your trailer door or truck, it allows you to access cleaners, oils and spray bottles while you are working outside.
CTECH
---

New Removable Utility Body for ½ Ton Pickup Trucks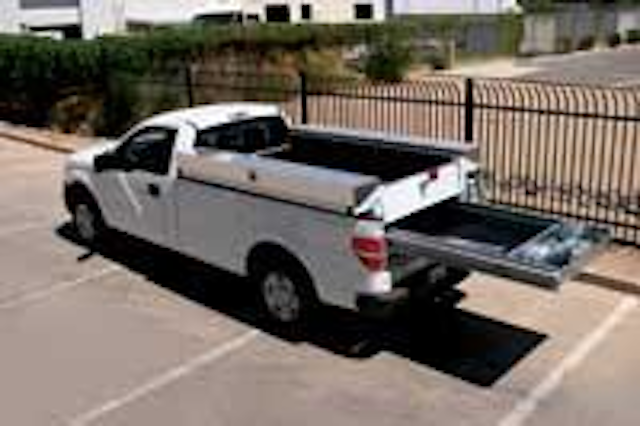 Click here to enlarge image
Fleetwest Transferable Truck Bodies has started delivering a new product for its Load'N'Go line, the Lowboy. Load'N'Go is a fully removable and transferable, full size, steel utility body. Enormous storage and the security of steel combined with light aluminum diamond plate are the foundation of this utility bed.
The Load'N'Go Lowboy includes the following innovative features:
Perfect fit for both new or existing used fleet vehicles;
Extra security – standard key locks plus pad-lockable security;
Built-in forklift tunnels and lifting jack receptacles for easy installation and removal; and
Models available for both long bed and short bed pickups.
The Load'N'Go is a steel transferable service body with aluminum diamond plate, full length side boxes, and a 1000 lb capacity slide out drawer that universally fits Ford, Dodge, and GM pickup trucks. Load'N'Go has a "no holes drilled installation" and built in forklift tunnels for easy transfer from one pick-up to another.
Fleetwest
---

Remote Start/Stop Module for Dodge and Sterling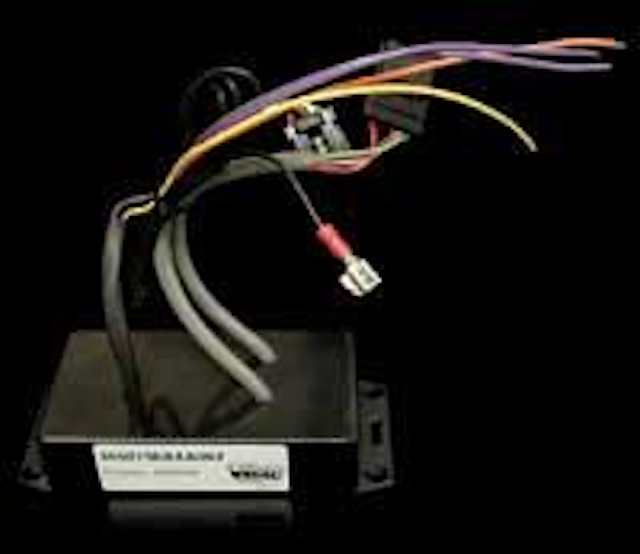 Click here to enlarge image
The VMAC Remote Start/Stop Module for 2007-2009 Dodge 6.7L 2500-5500 Automatic Transmissions and 2007-2009 Sterling Bullet 6.7L 3500-5500 Automatic Transmissions allows easier remote start/stop of the truck's engine. With the vehicle key in the RUN position, the module allows the starter to be engaged remotely. The new VMAC Remote Start/Stop Module is designed to work with air-actuated electronic controls for bucket trucks and to work with electric momentary switches. The module interacts with Dodge and Sterling remote start functions.
---

Lincoln Air Vantage Air Dryer/After Cooler for Kubota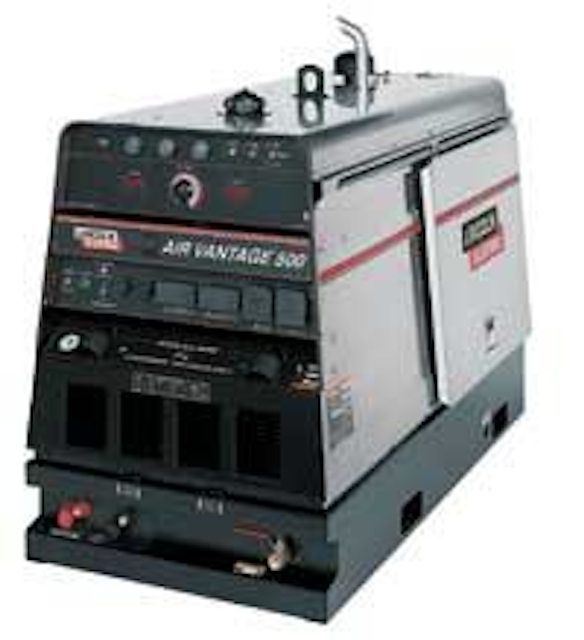 Click here to enlarge image
Air tools require clean, dry air. Water vapor in the air will damage tools and freeze in cold weather. An after-cooler reduces the temperature of the compressed air and condenses the water vapor into liquid. Most of the water is extracted and collected in a drain bottle. The drain valve in the bottle has a small discharge of air which increases with system pressure to discharge water from the after cooler. The air then passes through an air dryer which removes any remaining water vapor. The water collects at the bottom of the air dryer which automatically expels the water with a small blast of air. Similar to the Cummins Air Vantage except for two additional brackets, a shorter discharge reservoir and a relocated general purpose filter designed to accommodate the much smaller welder envelope size.
VMAC
---

The NightRay Wireless Duo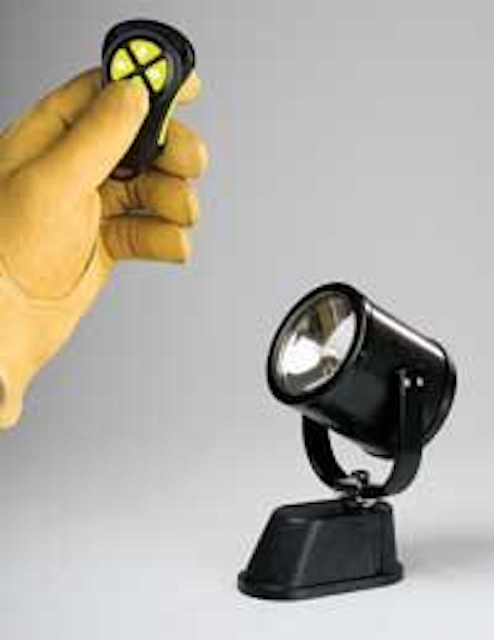 Click here to enlarge image
The NightRay Wireless Duo provides line-workers the freedom of wireless remote control and the dependability of a hard-wired, dash-mounted control panel.
NightRay's Wireless Duo features include:
Spot and Flood combination with dual filament bulb;
Wireless Remote Control - operates up to 100' away, switches between spot and flood, and accurately directs the light beam;
Dash-mounted control panel with on/off switch, and heavy-duty joystick control for lamphead direction;
Full Range of Motion: 370° rotation on horizontal axis and 350° vertical tilt;
Remote and receiver are synchronized and encoded to eliminate outside interference; and
Made in USA.
K&H Industries
---

The New SRS Back-up Alarm
Introducing Preco's SRS (Short Range Sound) Back-up Alarm. It's an effective solution to excessive noise pollution created by back-up alarms. The SRS provides a viable solution to help keep work site inspectors and neighbors happy, while maintaining a safe warning signal for those in the danger zone of backing vehicles.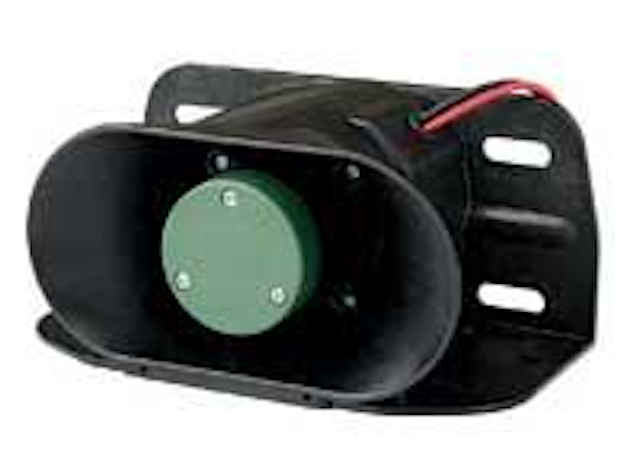 Click here to enlarge image
Preco Safety Products has pioneered "Narrow Band" back-up alarm technology, by designing an alarm that emits sound at multiple frequencies but only within a small range or "Narrow Band". This results in the optimum combination of warning capability and annoyance reduction, unlike the wider range of frequencies used by broadband alarms which may result in a sound that easily blends with ambient noise and is too different to be recognized as a warning signal.
The SRS uses a patented speaker and driver hybrid construction and produces a sound that is perceived to dissipate quicker than a pure-tone or broadband alarm.
Preco Safety Products
---

New Low-Cost True Sine Wave Inverter
Xantrex introduces the newly redesigned Xantrex PROwatt SW 1000 Sine-Wave Inverter. The new PROwatt SW Series is now capable of providing cost effective, utility true sine-wave power.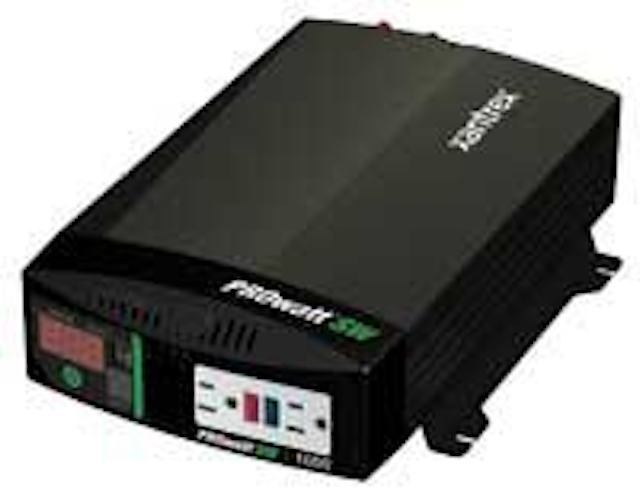 Click here to enlarge image
The PROwatt SW Series meets UL 458 and CSA regulatory standards and features low electrical emissions to conform with strict FCC requirements. When equipped with a remote control, the PROwatt SW Series has the ability to provide automatic ignition lockout shutting down the inverter's output when the vehicle's ignition is not engaged.
Featuring dual GFCI outlets and USB port, the compact, easy-to-use and easy-to-install design of the PROwatt SW Series makes it ideal for use in class 8 trucks, work trucks and emergency vehicles. With true sine-wave output, the PROwatt SW Series can provide power for all types of electrical loads. The PROwatt SW provides household AC power anywhere.
Xantrex
---

Articulating Cranes Product Line Revamped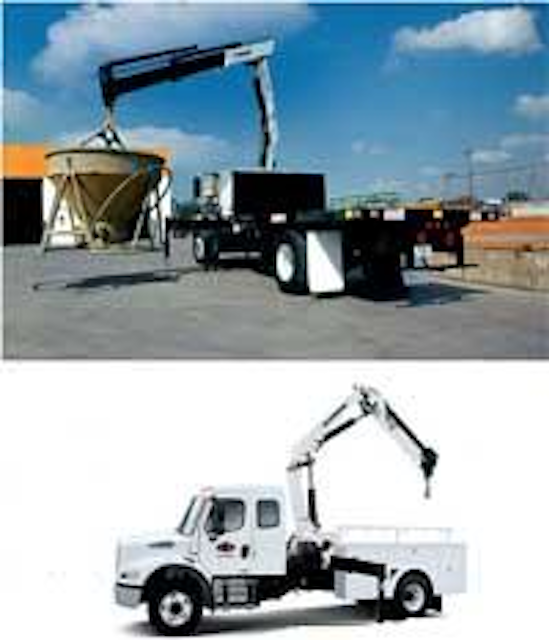 Click here to enlarge image
Iowa Mold Tooling Co. Inc. (IMT) announces a new and improved articulating crane product line to provide options for each customer's lift and reach needs. Seventeen of the company's 22 articulating crane offerings are new or improved, with lift capacities ranging from 1,740 lbs to 35,405 lbs maximum rating at a radius of 14'5".
One of the most significant changes to the lineup is the addition of eight mid-range cranes with SL (single link) or DL (dual link) configurations. The different options offer customers distinct advantages depending on their specific lifting needs.
Single Power Plus Link Arm System:
Provides high lifting capacity when the boom system is fully extended.
Offers great strength, regular speed and flexibility in the outer boom combined with high speed in the main boom's extreme positions at the column.
Features high speed in extreme positions at the column, which makes the boom system ideal for fast-grab work.
Dual Power Plus Link Arm System:
Offers the best lifting capacities under almost any working condition.
Provides precise and regular movements in the entire working area.
Is particularly well-suited for long reaches and lifting in high positions with demanding equipment (such as fly-jib and winch).
Iowa Mold Tooling Co., Inc., an Oshkosh Corporation