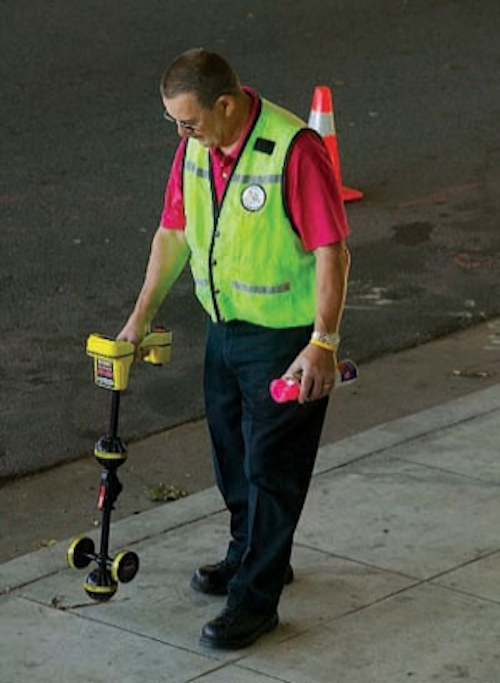 By Paul Hull
Superlative software and programs require few fanfares or noisy gimmicks.
One beautiful aspect of computers and software progress for utilities has been their incorporation into daily work assignments. You can talk to some executives, managers and even field personnel in other sectors of industry and they batter your eardrums with technical terms, initials, invented vocabulary, and confusing (because they are meaningless?) buzzwords. Utilities, like yourselves, have tended to evaluate programs, chosen the most suitable, and quickly brought them into daily use. If they perform as promised, that's what you were looking for. What a praiseworthy attitude that is!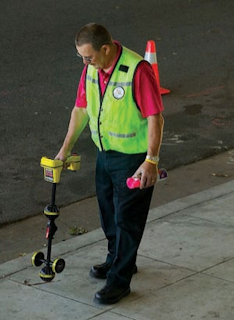 Consider this real situation. The Sierra Tel Communications Group has given businesses and residents in rural California a connection to the world since 1895, with its range of landline telephone, cellular, and Internet services. "Although each Sierra Tel corporation is run separately, all accounting needs are addressed by the corporate accounting department," advises Anne Miller, Controller at Sierra Tel. "We had to expand after the Telecommunications Act of 1996 and we had to provide the government with detailed records proving our services were on par with large urban areas. Formal record-keeping became of paramount importance. We were using Sage MAS 500 ERP (from Sage) together with a third-party fixed-asset management package that had been designed for independent telecoms. The asset management software presented information in the manner required by regulatory agencies, but the volume of our business was too large for it to handle. It was not, overall, a good fit."
"At a conference I saw Sage's fixed asset management product line, Sage FAS Fixed Assets," continues Miller. "It seemed practical to switch to that software so that we had a totally integrated solution, and we now use Sage products for all back-office functions. The Sage FAS manages fixed assets in our landline business; they are worth more than $125 million. It also manages another $16 million in cellular fixed assets. Tracking plant work in progress is also critical for us. Before implementing the Sage construction-in-progress product, we maintained more than 10,000 lines of information on spreadsheets. Now we record multiple levels of detail and track many projects at once." The software integrated by Sierra Tel has proved it saves many, many hours of work for accounting and the level of detail in payroll data has allowed the company to allocate labor resources more efficiently.
Hardware to Suit the Terrain?
The problem faced by CPS Energy was different. It is the nation's largest municipally owned company providing natural gas and electric service, with some 685,000 electric customers and almost 320,000 natural gas customers in and around the City of San Antonio, Texas. CPS Energy wanted to automate aspects of its field processes by placing mobile data terminals in the hands of its field service crews. Simple, you say? Just go out and buy notebooks? The company soon realized that not just any notebook would suffice. The technicians frequently fought extreme conditions, including the region's notoriously hot, sunny days. The notebook systems had to be rugged enough to withstand a variety of environmental conditions, from those hot, humid days to brutal, drenching storms, because that is when energy trouble tickets are most active. Also important was the demand that screen viewability be excellent because the notebooks would be used mainly in direct sunlight.
"We were looking for a mobile solution to improve customer service and efficiency, particularly in our trouble ticket department," explains James Trevino, CPS' manager of technical services and electrical engineering. "We needed a durable notebook for our field service technicians, one that could withstand the bumpy conditions of a truck environment as well as all types of Texas weather."
The solution was a vehicle-rugged notebook from General Dynamics Itronix. The GD6000 has demonstrated it is rugged enough to withstand San Antonio's hot days, intense vehicle vibration, and the usual hard knocks of field work. Its features include GPS, WWAN, WiFi, Bluetooth and Intel Core 2 Duo T9400 processor powerful enough to run serious GIS applications. The field workers have praised its light weight. They can sling it over a shoulder and carry it around all day. To show what a difference the rugged notebooks have made to performance, consider the matter of repairing streetlights. CPS Energy used to have 30 two-man crews and a completion time of four to six weeks. Now it has 10 single-person crews and 24-hour turnaround times, resulting in major cost savings and improved customer service. "The equipment in the field is a critical link in the whole emergency response process," adds Trevino. "The equipment has to be reliable, durable, the whole nine yards. If dispatch is in continuous communication with emergency crews in the field, they are able to provide real time information on restoration time."
More than Automation in Meter Reading
If we are to modernize (or smarten) the electric grid thoroughly it will go beyond the simple automation of meter reading to systems with automated control and information, so that a utility can use its smart meters for residential and business customers while using the same network for other advantages. Identifying and managing outages effectively would be a significant step forward, along with monitoring the power quality over the network, providing real time information to customers and field technicians, enhancing substation security, and managing distributed alternative energy sources and cogeneration. Such efficiency is possible today, not just in the paper plans at the office. A company like Tropos Networks with its GridCom architecture for Smart Grids will deliver a wireless IP WAN aggregation net work. Here's an example of that capability.
The challenges for Anderson, Indiana, were normal enough, familiar to utility people nationwide. Anderson has almost 60,000 people and covers about 40 square miles. Power and water meters were checked by hand with personnel viewing and recording the displayed numbers. Thanks to normal interference from such items as pets, locked gates, and awful weather, there was one month when 15 percent of the utility bills were estimated rather than actual. Customers and local authorities did not welcome that. A potentially greater problem was that Anderson Municipal Power and Light relied on customers to report problems and the response for repairs was erratic and pleased neither providers nor customers.
By using Tropos Networks MetroMesh 5210 routers and Aclara's STAR Fixed-Network AMR, the city anticipates savings of $18.7 million over 15 years while it improves customer service beautifully and lowers those operating costs. The utility operations can pinpoint problems immediately, problems such as power outages for electricity and water leaks, too. The wireless broadband infrastructure developed can be leveraged for other municipal and public access services. The City of Anderson decided to connect the data collectors with the utility department offices using a wireless network backhauled into the city's existing fiber optic network. "We looked at all the different wireless router vendors," observes Darren Grile, network supervisor for Anderson Municipal Power and Light. "Ultimately, the decision was based on a range of things, including strength in the marketplace and how well they worked for us. We chose the Tropos MetroMesh 5210 routers. They give us the most bang for the buck." The Tropos network provides the wireless connection that enables the data collectors to transmit usage data from each automated meter to the back-end system. They used about one Tropos router for every square mile and utility personnel reported that the routers were easy to install on existing light poles and easy to integrate with the data collectors.
What Do We Have Here?
Ask anybody who is trying to design new infrastructure, manage aging network assets, or plan improvements for grid modernization and the great challenge in many communities is to know what is already in place. Without that information, progress is difficult. Utilities need to minimize backlogs quickly and easily, and they need access to a unified view of infrastructure data. Help from Autodesk to achieve these goals has been praised frequently. For better base map preparation, utilities can use AutoCAD Map 3D to get direct access to the leading data formats used in design and GIS. They are using AutoCAD software tools to create and maintain maps, network layouts, and facility information. With such accurate information the workers of tomorrow will have far fewer difficulties than they have seen in recent decades. The software gets the work done more quickly and reduces errors. It decreases training costs and time, and manages data in native formats.
It's the design aspect of progress that Autodesk Utility Design addresses. Utilities want intelligent designs and this program can capture design, layout and construction standards into workflows. Then it can integrate this design data with work order management and billing. The design qualities that may have been inferior in the past can now be first rate. Using this software, utilities have reported reduced project backlogs, with some work being accomplished 10 to 15 times faster! With another Autodesk program, Autodesk Topobase, utilities can integrate design and as-builts to manage a more complete network model. Utilities describe how they manage millions of asset attributes (such as wires, transformers and pipes) in a database environment. Professionals who have little or no conventional database expertise can access data stored within a central data environment to minimize the risk of service disruption, to answer customer questions, and to report status updates to management promptly. With Autodesk (one of the most popular quiet helpers with 9 million professionals using it in 180+ countries) utilities are bridging the gap between CAD and GIS to improve design efficiency and extend the accuracy, precision, and value of infrastructure information in order to design and manage networks more efficiently than ever before.
Security: External and Internal
How often do you hear colleagues and employees say they have all the information you need on their laptops (or notebooks)? How often do you see a foreman or technician sitting in a pickup working on a laptop to make sure the job is going as planned? How often does the efficiency of your jobsite connectivity depend on a laptop? What if somebody steals a laptop, or two, or more? Absolute Software has a solution for that problem, too. It's a problem that is more prevalent than I ever imagined!
One company I spoke with (who prefers to remain anonymous for obvious reasons now) gives its employees mobile computers. Many are used at remote sites, in the field. Advised that laptop computer theft was a real threat, and the cost of theft could be more than merely the cost of the equipment, the company sought a reliable computer theft recovery solution. It invested in Computrace by Absolute Software to manage and secure its computer fleet. This customer's traditional IT asset management system monitors those computers connected to the company LAN, but a good number of the notebooks (or laptops) are used onsite and nowhere near the office. Computrace can keep track of remote computers. The product provides a picture of where the computers are located and who is using them. Some computers that had been identified as "missing" by the traditional asset management system have since been located. Computrace helped the company to get a handle on its inventory. Computer theft can represent a tremendous loss. Programs that deter it or recover such stolen property must be of significant value to utilities. Some of that value must be in the fact the very best program for tracking your equipment and knowing what's happening at every project could be of little use if the laptops so useful to a successful program were stolen and out of your control.
On a broader scale than an individual technician's laptop, Cyber-Ark Software specializes in protecting highly-sensitive enterprise data, restricted user and application accounts to improve compliance, productivity, and protect organizations against insider threats. More than 500 users (including about a third of the Fortune 500) use Cyber-Ark's Privilege Identity Management (PIM) and Highly-Sensitive Information Management software to manage and govern application access. With high-value assets ranging from sensitive power grid information to customer billing data, the utility industry faces unique information security issues. Given today's economic pressures, some utilities are being forced to make lay-offs and run with a leaner staff, which can leave them vulnerable to internal attacks from disgruntled employees. Moreover, utilities are facing stricter, more comprehensive audit requirements.
As a result, utility organizations must proactively manage who has access to what systems, as well as what activities should be allowed to take place while engaged with highly-sensitive applications, including those associated with managing power grids, financial information and customer data. In order to better protect highly sensitive information and critical assets and ensure compliance with regulatory requirements, utilities must implement policies and technologies that provide special treatment for privileged identities. These identities provide wide access to critical networks, systems and applications and pose significant challenges because their associated access privileges are often unmonitored and cannot be traced to a specific person.
To protect sensitive information against unauthorized access, utility companies should ensure that administrative and application identities, accounts and passwords are changed regularly and closely monitored, including full activity capture and recording. This includes streamlining the process of issuing and revoking special privileges and rights, as well as automatically changing and logging all activities associated with privileged accounts such as administrator on a Windows server, Root on a UNIX server, and embedded passwords found in applications and scripts. This creates a central point for storing, accessing, and maintaining administrative accounts of all kinds (e.g. passwords, keys, applications), while creating a detailed audit trail of all privileged activities, including requests, accesses, retrievals, policy application, and reset processes. By automating these tasks with Cyber-Ark Software, utility companies can better protect privileged accounts and associated identities that provide access to the most high-value targets and information.
Accurate, Fast Information
Much of the success of computers and software, in any industry, has been due to their ability to collect, record and analyze information more quickly, more accurately, and less expensively than people can manage. It may be basic accounting or the management of machinery. It sounds strange but more than 90 percent of today's top companies still do their account reconciliations manually. BlackLine Systems points out that an automated monthly-, quarterly- and year-end close system in place helps make all financial and tax reporting more accurate and simple at year end. Customers say the software has cut costs drastically (from 20 percent to more than 50 percent) and it provides complete visibility and surfacing some of those not-so-welcome surprises throughout the company. BlackLine offers Account Reconciliation, Journal Creation, Transaction Matching, Task Management, Consolidation Integrity and Financial Reporting.
With the preventative maintenance software of Azima DLI companies can identify problems with machinery. By identifying only parts in machines that are working improperly, utilities are able to avoid making costly large-scale replacements to malfunctioning equipment and losing out on the productivity of machines that operating normally in a "Planned Maintenance" strategy. Among Azima DLI software suitable for utilities you could investigate the practical applications of ExpertALERT (condition assessment software), StandardALERT (vibration analysis software for a condition monitoring program), and ViewALERT (to give users access to all reports and analysis, tools but without the ability to add, edit, delete or modify any of the information in the database).
Let's also mention some of the location and communication intelligence solutions from PBBI (Pitney Bowes Business Insight). Yes, that Pitney Bowes, the same company renowned for its postal enhancement services. Among its programs, PBBI offers customer communications management solutions that reduce inbound service calls and customer churn; customer data quality solutions that combine data from multiple sources to consolidate records, saving time and resources, and helping to flag fraud; online self-service billing solutions; risk data solutions that enable more informed network management decisions, taking into account historic and real-time weather and crime-risk data; and location intelligence and mapping solutions that provide utilities with rate center, cable system. And regulatory boundaries.
It seems, then, that almost every aspect of our operations can be made more accurate and more practical with the help of computers and software. What has stopped most people investigating and evaluating software has been the imagined cost but it appears that the costs are more acceptable and affordable today, if only because the money the software saves is greater than its own expense.
More Utility Products Current Issue Articles
More Utility Products Archives Issue Articles