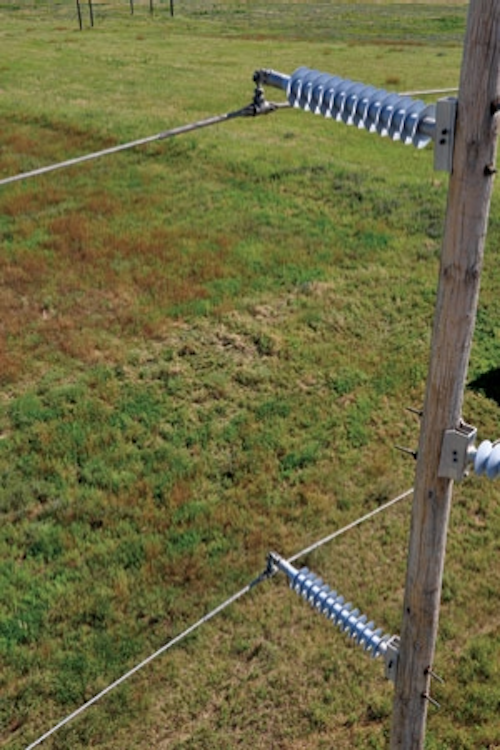 By Dale Alberts
Nothing can ground an aircraft or shut down a multi-million dollar piece of equipment faster than a little 19mm socket.
One socket, left behind on a taxiway or near a piece of equipment, poses a significant foreign object damage (FOD) threat that can lead to disastrous results. The key toward eliminating that threat by ensuring a tool hasn't been lost or misplaced lies in the ability to pinpoint the location of a tool and the person using it.
Snap-on Industrial has developed asset management software called Level 5 Tool Control System that maintains full control and accountability of tools and the technicians who check them out. When returning tools at the end of a job, the system recognizes if a tool is missing. This development is helping to reduce the FOD threat, and also saving customers millions of dollars from equipment damage and potential lawsuits.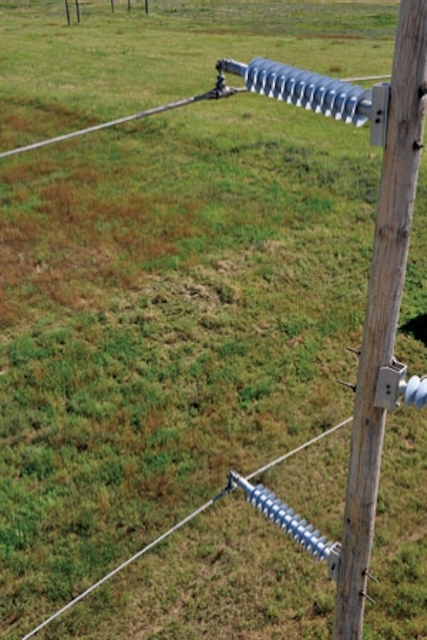 Snap-on Industrial offers asset management software in its mobile tool crib program. One of the biggest challenges traditionally faced by customers is that they lose control over their tool inventory as soon as that crib hits the ground. No one knows what tools are available, who's using them or if they've been returned. But with the asset management technology incorporated into mobile tool cribs, it helps cut down on lost tools and provides a greater level of control. Not only does the Level 5 Tool Control System help prevent FOD, but it improves the productivity of the crew. Think about it, you don't want a millwright wasting time digging around in an unorganized crib full of tools looking for a 30mm wrench. You want the professional to get the right tool for the job and get back to work; downtime during an outage or plant turnaround is expensive.
Improved efficiency is another benefit that comes along with mobile tool cribs. Instead of having workers go back-and-forth to a tool crib, which is often in an existing facility a distance from the actual jobsite, tool cribs are now coming to the workers. Mobile tool cribs can be customized and set up directly on a jobsite to best meet the needs of customers. Modular in design, mobile tool cribs include storage and control systems, cabinets, shelving, along with electrical components, lighting and air conditioning, and electronic keyless entry systems. Snap-on can even supply trained tool crib attendants to operate and oversee the mobile tool crib on site.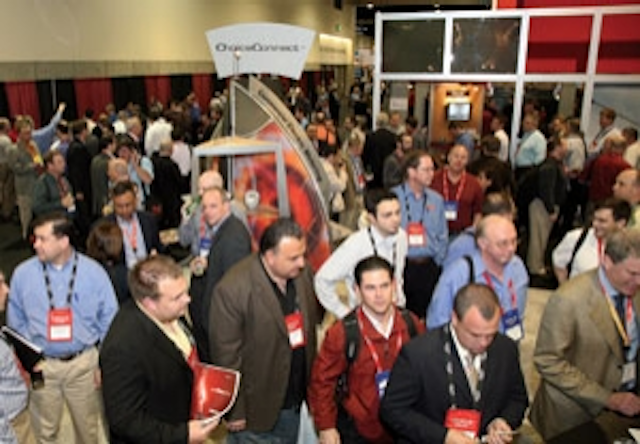 When a new mobile tool crib is set up on a jobsite, the first thing the attendant accomplishes is entering each worker into the tool tracking software and assigning each of them a barcode. A quick scan of the employee's barcode by the attendant, followed by a scan of the tool, will accurately track the equipment that has left the crib and who's responsible for it. Keeping accurate tabs on tools and equipment has traditionally been a difficult task for many companies.
For example, if a worker gets the tools he needs for a particular job, but gets called over to help with another job, the tools could be left at his previous location because he intends to go back at some point. However, he needs tools at the new location, too. And soon enough the tool crib is empty and tools are scattered all across the jobsite. This scenario has a direct affect on productivity.
When managed properly, these next generation mobile tool cribs become an integral component of a jobsite, especially at larger sites or sites in remote locations. For Alstom Power Inc., a manufacturer of integrated power plants, air quality control systems and a power production services provider, the mobile tool crib provided a much needed level of control over its tooling inventory.
Its previous tooling program traditionally involved purchasing any necessary tools from outside vendors, and then deploying the tools to jobsites in fully loaded "tool cribs." Despite its efforts to manage the tools, Alstom was having difficulty controlling the crib's inventory once it was delivered to the jobsite.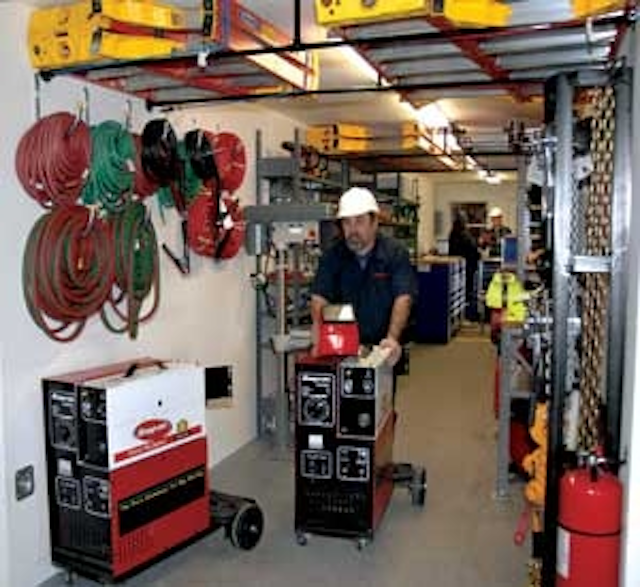 The need to analyze its tool situation was important enough to management that Alstom incorporated it into the company's Six Sigma program. The study recommended that the company look to an outside source to help develop and manage its tooling program from start to finish.
A mobile tool crib with more than 5,000 tools was set up to handle a planned outage at the company's Milford, Conn. site. Other sites in Burgin and Trapp, Ky., and McKittrick, Calif. soon followed. With mobile tool cribs operating on different Alstom Power jobsites, the company began to see improved return and accountability rates for its tools. Since Alstom was able to plan ahead and anticipate its outages, the mobile tool cribs were built, customized and outfitted to its exact specifications in about eight weeks.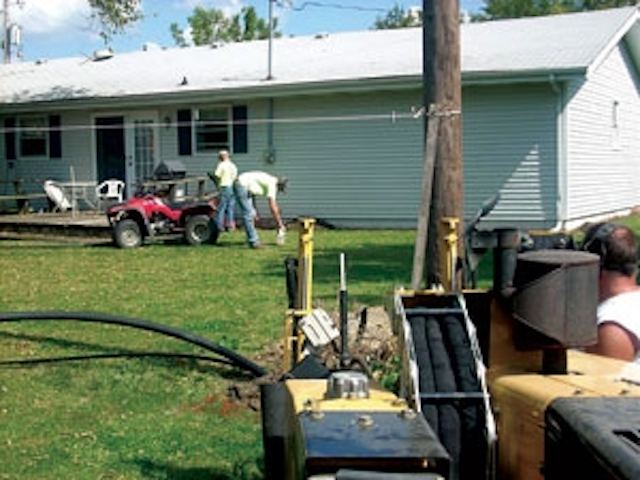 For unplanned maintenance or crises', Snap-on Industrial created a mobile tool crib rental program. These rental mobile tool cribs offer many of the same features of its regular mobile tool cribs, but they can be deployed and on site in a matter of days. The company has set aside a fleet of mobile tool cribs that are built, stocked with tools and ready to go on a moment's notice.
Such was the case in June 2008, when heavy rains flooded much of the upper Midwest. A power plant in Iowa suffered flood damage, leaving several low-lying areas of the plant, including the tool crib, inaccessible. A rental mobile tool crib was deployed and operational within a few days of being ordered. It remained on site for about a month until its regular tool crib was cleaned and back open for service.
The rental mobile tool cribs are outfitted with tools designed for refineries, power plants, wind farms and mechanical construction sites. The company can add special tooling and equipment if requested by a customer.
Snap-on Industrial is also manufacturing customized metal job boxes. Much smaller than mobile tool cribs, these customized metal job boxes range in size from a standard tool box to as large as a 6-foot by 6-foot walk-in unit. The shelves, drawers and tooling equipment all can be specified and fabricated to the customer's exact specifications.
In talking to customers, the company found that employees often customize their own tool boxes and storage cabinets, which can be a time-consuming process. The customized metal job box will not only save customers time, it can be built to their exact specifications with safety and functionality at the forefront of the design process.
---
About the Author:
Dale Alberts is the director of business development for Snap-on Industrial.
More Utility Products Current Issue Articles
More Utility Products Archives Issue Articles