Network Modeling Technology
Just a few months ago, it took drafting staff at the Kansas City Board of Public Utilities (KCBPU) several days to enter a large service cutover into its system maps.
Oct 1st, 2009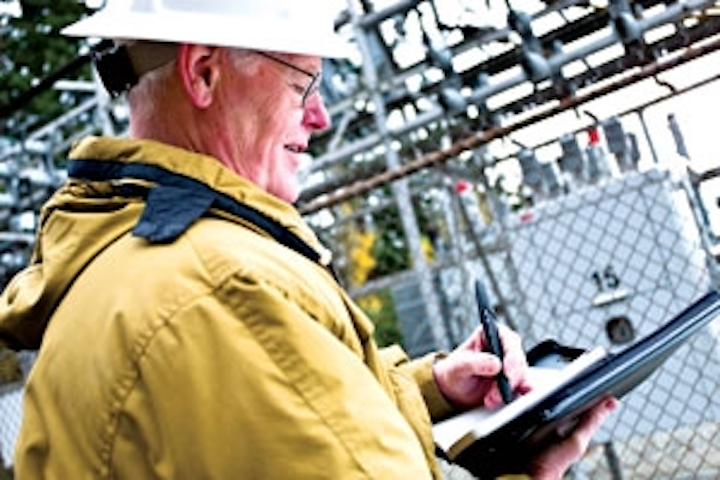 By Lauren Gudath
The Kansas City Board of Public Utilities Keeps Service Levels High and Rates Low
Just a few months ago, it took drafting staff at the Kansas City Board of Public Utilities (KCBPU) several days to enter a large service cutover into its system maps. A team of three people would carefully update more than 100 individual map files and add the proper notes. Today, one person can complete the entire process in about an hour. What's changed? The utility moved to a more integrated, automated system for maintaining network data.
Faced with a pressing need to do more with fewer resources, KCBPU looked to technology to help transform the way the utility maintained network information. Pat Morrill, director of electrical engineering for the KCBPU, explains, "We invest in technology for one simple reason. It can help us better serve customers and keep rates low. By adopting a system that allowed us to model our network, we have experienced impressive efficiency gains across the organization."
Great Service with Low Rates
Founded in 1909, KCBPU provides electricity and water to the residents and business of Kansas City, Kansas, and a number of surrounding communities. Its electric plants and transmission and distribution systems deliver power over 127 square miles to 65,000 customers.
A publicly owned organization, KCBPU has been guided by the same goal since its founding: to provide the highest quality service at the lowest possible price. Morrill notes that everyone working for KCBPU takes that goal to heart. "Kansas City is home to some great, community-oriented people, but this is not a wealthy area," he says. "We're proud to offer some of the lowest rates in the nation. Low utility rates make a meaningful contribution to our customers' quality of life. Of course, reliability is just as important as low rates, and finding the right balance between cost and reliability is a challenge."
With constantly rising material and resource prices, the challenge has become more acute in recent years. Of course, the company has little control over those factors, so it looked to maximize efficiencies in its transmission and distribution network to offset rising costs elsewhere. Yet, KCBPU lacked a unified source of asset information that it could use to plan better, respond faster, and control costs. Instead, the organization maintained transmission and distribution network information on 4,000 separate CAD files.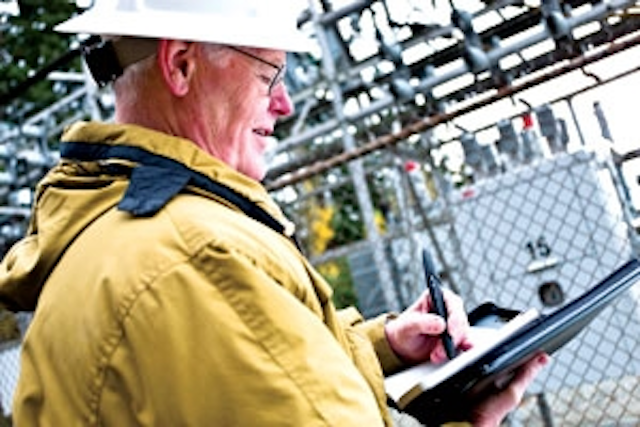 Finding and using accurate network information was difficult. Matt Kreig, supervisor of electrical mapping, drafting, and right-of-way for KCBPU, gives an example, "If an engineer needed to know how many interrupters we had in the network, we could either give an estimate or conduct a manual count, which could take days. Keeping all those files updated was time-consuming too. A very simple as-built entry might take more than 30 minutes, factoring in time for our manual file management process."
"From engineering to customer service to network management, having fast access to accurate network information can save time and improve service," adds Kreig. "Of course, saving time on critical processes helps to control costs. Given the potential impact of high-quality, accessible network information, we decided that an investment in transmission and distribution network information would likely pay significant dividends."
The Right System
KCBPU began exploring technologies that would allow it to maintain a single source of distribution and transmission network information. The organization identified three key requirements. First, the technology needed to leverage the utility's existing CAD knowledge. A system that required significant training or hard-to-find GIS specialists would likely be slow to yield cost savings or efficiencies. Second, KCBPU wanted a system that would help streamline the data maintenance workflow and reduce the time staffers spent on file management. Finally, the company sought a system that would integrate with other operational systems, such as outage management.
KCBPU considered a number of options, almost moving forward with software designed to work with AutoCAD Map 3D software but that lacked more sophisticated capabilities. Instead, KCBPU decided to implement a then-new solution from Autodesk, Autodesk Topobase software. The software uses AutoCAD Map 3D as its data maintenance interface and Oracle Spatial to store data.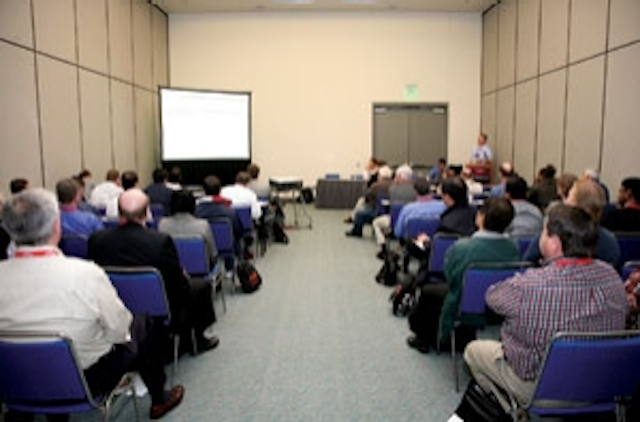 "Towards the end of our evaluation process, we became aware of Topobase software," says Morrill. "More than the other systems we looked at, it had everything we needed. Not compromising on capabilities really bolstered our confidence that we were making a smart investment, especially as the economy soured."
Working from an Accurate Network Model
Getting 4,000 mapping files into its new network management and modeling solution took KCBPU several months and its drafting team hundreds of hours of hard work. The team found that loading the files into the new system was fairly straightforward as the file formats were highly compatible. The team spent the most time enhancing information on the maps and ensuring that the newly integrated overhead and underground distribution network information came together smoothly.
"Quality in is quality out," says Kreig. "Overall, our mapping files were actually fairly accurate, but we cleaned up a number of inconsistencies that had crept into our files through the years. We also corrected a few significant equipment location errors, which can really slow response times in the field."
With its asset information entered in the system, the KCBPU is able to work from an integrated network model—not separate CAD files. This gives decision makers and engineers at the utility unprecedented insight into the transmission and distribution network. For example, an engineer can learn in seconds how many interrupters there are in the network. Equipment locations and ages are also just a few mouse clicks away.
"What can you do with more insight into your network?" says Morrill. "It's much easier to report, plan, and make smart operational decisions. It even made a quick contribution to our bottom line. Before, we were under billing telephone and cable companies for pole attachments. We didn't have an efficient way to track them. Now, we are billing more accurately and seeing more revenue. It all contributes to our goal of delivering reliable service for a low rate."
A Smoother Workflow
As a part of the implementation effort, KCBPU developed and embedded business rules into the system. The business rules guide the data editing and maintenance process, helping staff to enter information correctly using the utility's preferred standards. For example, business rules prevent staff from selecting incorrect equipment or blocks, omitting connections, or placing assets on the wrong layer. Rules also help to ensure that everyone uses the same symbols to represent features.
"When you need to do more with less, it's easy to rush and make errors or leave elements out," notes Kreig. "So if someone entering an as-built places a secondary pedestal on a primary line, the system stops them. Since no one would do that in the field, it cannot be correct. It forces people to double check and get the right information. While we would have caught errors like that through our quality check process in the past, it took time and meant rework. It's fastest to get it right the first time."
The utility's business rules include workflows that remove several steps from the process of updating network maps. Before, a supervisor had to assign an update to a drafter, check out the affected map file (or files), and create a backup. The drafter then made the update in several databases and sent it back to the supervisor for review and uploading. Now, the system automates the entire process except the update itself and the supervisor review. "An update that might have taken 30 minutes before, now takes 10," says Kreig. "The system handles the flow of data automatically."
Building Knowledge into Processes
Business rules and the solution's familiar AutoCAD interface are expected to ease hiring for the utility. Like many utilities in the United States, KCBPU has an aging workforce, with as much as 40 percent of the utility's workforce eligible for retirement within the next four years. Its retiring drafters will take a wealth of knowledge and experience about the utility's standards with them. Business rules will help to bring new drafters up-to-speed quickly. In addition, because AutoCAD software is the most widely taught CAD application in drafting and engineering programs, it will be easier for KCBPU to source qualified drafters.
"Too few people are going into T&D engineering to replace retiring staff," says Morrill. "It's going to be a huge problem in the coming years for all utilities. Taking several years to bring new staff up to speed is just unworkable. The only real solution is to build knowledge into more automated systems."
Out of the Database and into the Trucks
Traditionally, KCBPU's field crews relied on paper printouts of transmission and distribution network maps. More recently, the utility replaced paper with laptop computers containing maps published from individual CAD files. While these maps were a vast improvement over paper, they reflected the drawbacks of a mapping process based on thousands of files and slow drafting workflows—finding specific information required sifting through several maps. Often, the maps failed to contain timely information.
With the implementation of its new network modeling system, KCBPU has improved the quality of the information available to field crews. Laptop computers still make network maps available, but now the maps are generated from a single source, making the maps more accurate. To get the data into its trucks, KCBPU publishes CDs with the latest information, but in the future, the utility plans to implement a wireless, automated update process.
Accurate timely network information isn't just helping KCBPU's crews respond to outages—it's also driving the utility's outage management system. The open data format used by Topobase and Oracle Spatial made it possible for the KCBPU to integrate its network modeling system with its outage management system from Milsoft. Soon the utility will begin uploading the latest network model into the outage management system on a daily basis. That will help ensure that dispatchers and engineering staff can address outages with a timely network model.
According to Morrill, enhanced timeliness, accuracy, and efficiency benefit customers when it matters most. "When field crews have accurate maps at their fingertips, they find equipment and connections faster," he says. "They aren't wasting time looking for an underground feed point at 3 a.m. during an outage. Throughout our operations, network modeling helps us to serve customers better when they turn on their lights in the morning—and when they open their bills each month."
---
About the Author:
Lauren Gudath is a business writer with the Content Bureau, focusing on issues facing the power generation, public utility, and construction industries. Since 2000, Lauren has been helping business leaders understand emerging technologies and strategies. Currently, much of her writing addresses the benefits of asset management solutions and building information modeling (BIM) for engineering and architecture professionals. Her work has appeared in a number of publications, including Public Works Magazine and Municipal Sewer & Water.
More Utility Products Current Issue Articles
More Utility Products Archives Issue Articles