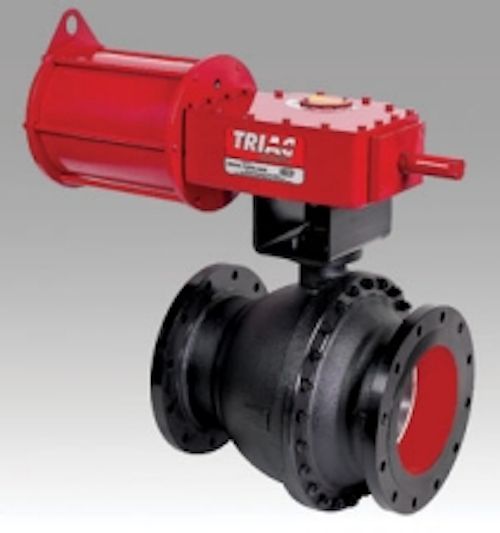 Power the Smart Grid with New Energy Harvesting Technology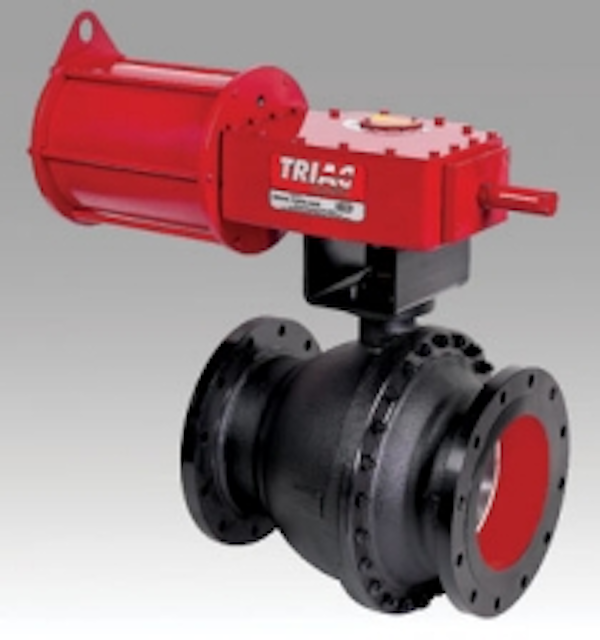 Cooper Power Systems, a division of Cooper Industries, Ltd., introduces the EH Repeater for enhancing Smart Grid mesh radio networks. This is one of several products which leverage Cooper's proprietary EH Power Supply technology, a family of energy-harvesting products that can be used to power a variety of radios and sensors.
The Repeater integrates Cooper Power's EH Power Supply and a radio into one integrated unit designed to improve a utility's radio coverage, mesh-network density and communications reliability. The Repeater can be installed in less than 20 minutes with the use of a hot stick or glove and without the constraint of a 120-240VAC power source. The Repeater's integrated design harvests energy from the electro-magnetic field around existing power conductors, eliminating the need for secondary power sources and their associated spare parts inventories. An additional benefit is minimizing additional training for installation personnel, since the repeater design is based on well established electric utility Faulted Circuit Indicator technology.
Cooper Power Systems
CIRCLE 117 ON READER SERVICE CARD
---
Maintain NIST Traceability with the Heat Spy Portable Calibration Black Body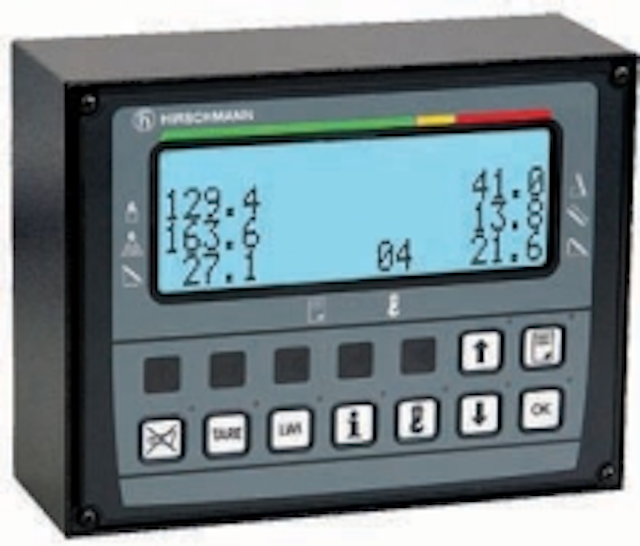 Wahl Instruments, Inc. is proud to announce the Wahl Heat Spy Portable Calibration Black Body, an ambient temperature black body used for single point calibration verification and checking of Thermal Imaging Cameras and Point Infrared Thermometers. With an accuracy of ± .3°F over the entire range, it is a reliable way to confirm the accuracy of your instruments in the field.
Housed in a watertight IP67 carrying case, the Portable Calibration Black Body is lightweight, portable, and easy to use. Simply turn on, point and compare readings, 365 days a year if you wish. The result will confirm that your unit is within tolerance at ambient, and you can calculate the correction for zero error if needed. Just return your Calibration Black Body once a year to maintain your NIST traceability at a very low cost. This allows you to keep the camera in your possession, and not miss a job due to processing time to recalibrate thermometers.
The Wahl Portable Calibration Black Body is shipped standard with NIST Traceable Certificate of Calibration, and carries a two-year warranty on parts and labor.
Wahl Instruments, Inc.
CIRCLE 118 ON READER SERVICE CARD
---
Split-Nut Retention System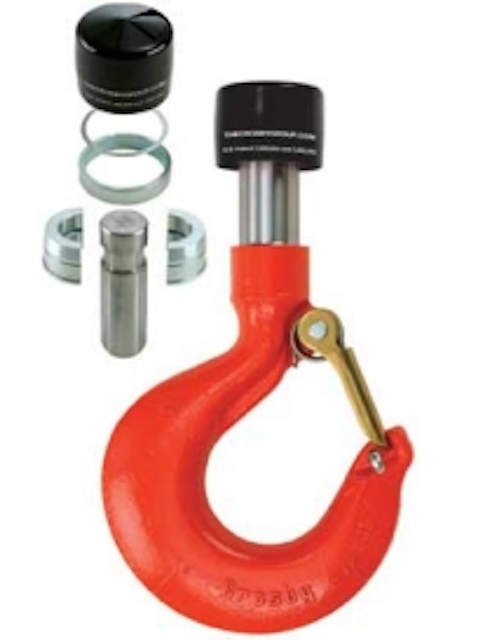 The Crosby Group is pleased to introduce the new Patented Split-Nut Retention System for shank hooks used in standard McKissick 380 Series and Easy Reeve crane blocks. The new innovative Split-Nut eliminates the conventional threaded nut and problems associated with nut removal for inspection. The new retention system allows for easy inspection of the shank hook as required by applicable ASME B30, CSA Z150 and other specific crane standards. In addition, the Split-Nut allows for repeat installation and removal without damaging the hook/nut interface, and is now standard for all McKissick 380 Series and Easy Reeve Crane blocks up to 80 tons.
The Split-Nut can be purchased in a variety of configurations that can be used to retrofit selected McKissick blocks including larger crane blocks, bridge crane blocks and 80 series oilfield tubing blocks. In addition, the Split-Nut can be used to replace existing hooks on existing crane blocks currently in the field (most manufacturers make and models) and on specially designed lifting equipment.
The Crosby Group
CIRCLE 119 ON READER SERVICE CARD
---
Safely Increase Cable Placement Production
General Machine Products Company, Inc. (GMP) is pleased to introduce its Corner Cable Block line of specialized cable blocks. GMP's Corner Cable Blocks are constructed with true 45° and 90° radiuses that ensure damage-free travel of utility cables and innerducts around tight corners or bends. They also evenly distribute the load when pulling around corners. Its roller assemblies provide a snag-free gliding motion, making cable and innerduct installation quick and effortless.
GMP's Corner Cable Blocks are engineered to handle most utility cable installations, including fiber optic cable, coaxial cable and innerduct. Each model has two cable retaining rollers that prevent the cable or innerduct from slipping off the rollers. GMP Corner Cable Blocks feature welded and painted steel frames and polyurethane rollers for durability.
GMP Corner Cable Blocks accept up to 1 3/8" diameter cable or innerduct on a 23" bending radius. The Corner Cable Blocks conveniently mount on GMP's Ratching Pole Bracket (sold separately). They are constructed to withstand years of rugged use and provide smooth and safe cable travel.
General Machine Products Company, Inc.
CIRCLE 120 ON READER SERVICE CARD
More Utility Products Current Issue Articles
More Utility Products Archives Issue Articles