Shineway Tech Palm OTDR Series
The Shineway Tech palm OTDR series from Mohawk Ltd. is an optical fault locating and analyzing tool for installation and maintenance of your optical fiber network. The rugged, compact and lightweight design is up to the challenges of the outside plant. The easy-to-use user interface provides instant accurate results to ensure timely restorations. A variety of models are available for singlemode/multimode fibers and LAN/WAN/FTTx applications. The TraceManager emulation software comes standard with the palm OTDR, allowing the user to save and transfer test data from the OTDR to PC for further analysis, reporting and printing.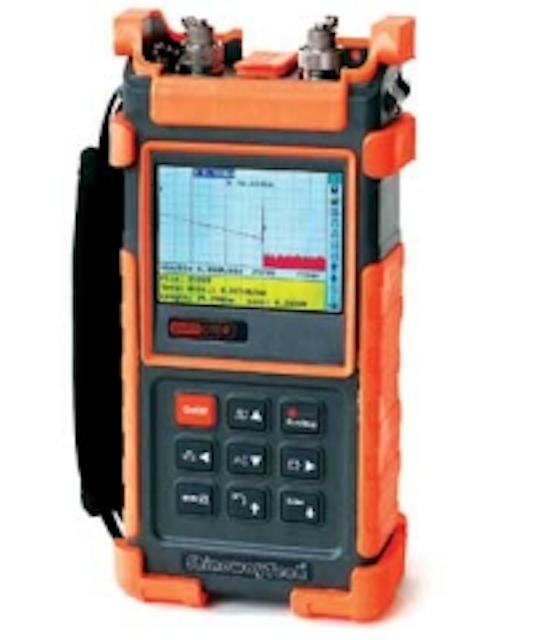 Features
High dynamic range
Value added 650nm VFL
Hotkeys for ease of operation
Long lasting power: 8 hours continuous
Quick startup: <5 seconds
Large internal memory
Lightweight: 2.2 lbs
Mohawk Ltd.
CIRCLE 109 ON READER SERVICE CARD
---
Custom Motion Control Devices Provide Reliable and Cost-effective Design Solutions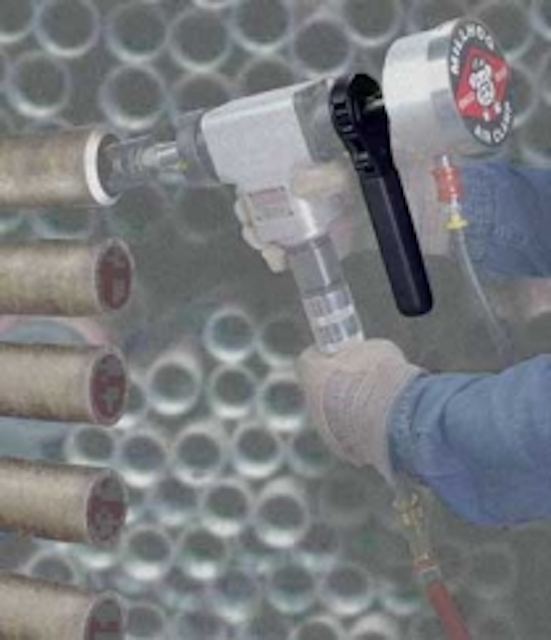 Lowell Corporation has recently expanded its capabilities for designing custom motion control components. Using the company's proven ratchet technology, Lowell can provide custom solutions for a variety of applications that require easy and reliable mechanical adjustments.
Lowell has extensive experience in motion control with its standard line of ratchet arms, handles, and ratchet and roller clutches, and its Porter-Ferguson hydraulic devices. But sometimes, off-the-shelf solutions can be more expensive than custom because they may not work as well.
When engineers require a non-standard motion control device, Lowell can often fill the need by modifying an existing product in its line. For example, Lowell can alter the shape or size of the drive, change the number of teeth on a gear, or add a free-running neutral. For other applications, a handle can be shortened, lengthened, bent, off-set, or hinged. Mounting configurations can also be repositioned.
Other applications may require a completely new design for indexing or back-stopping components, handles for set-up or adjustment, or tool kit items.
For maximum cost efficiency, OEM engineers and inventors are encouraged to bring their applications, ideas, and designs to Lowell as early as possible in the product development cycle.
All Lowell products are guaranteed against defects in material and workmanship for a period of one year from date of delivery.
Lowell Corporation
CIRCLE 110 ON READER SERVICE CARD
---
The EX570 Industrial CAT IV Digital MultiMeter
Extech's EX570 Industrial CAT IV Digital MultiMeter with IR Thermometer features a patented built-in InfraRed Thermometer with laser pointer to quickly identify overheating motors or locate hot spots on electrical panels and HVAC vents without contact. True RMS CAT III-1000V, CAT IV-600V rated with 0.06% basic DCV accuracy. Heavy duty, double-molded water resistant (IP64) package. 40,000 count backlit LCD with 40-segment bargraph. Memory for storage and recall of three measurements. Type K thermocouple contact temperature measurements, Capacitance, Frequency, and Duty Cycle functions. Other features include: HOLD, RELATIVE and PEAK HOLD; Min, Max and Average recording; and Auto power off with disable feature. Comes complete with double molded test leads, magnetic hanging strap, Type K bead wire temperature probe (-22 to 572°F/-30 to 300°C), case, and 9V battery.
Extech
CIRCLE 111 ON READER SERVICE CARD
---
New Ohio Brass Clamp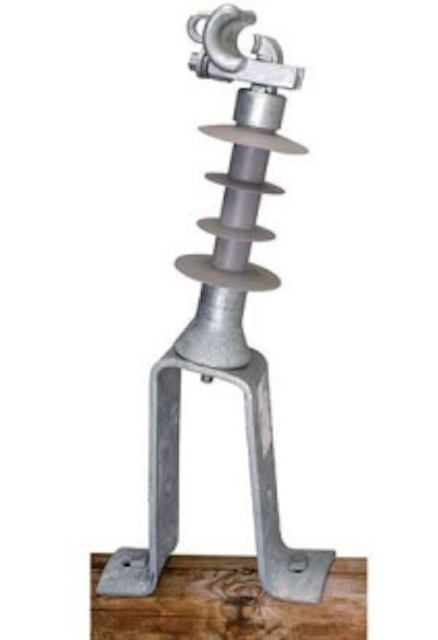 The new Ohio Brass (Hubbell Power Systems) VERI*LITE Universal Clamp is available for 15 – 72kV line voltage applications. Works for conductor sizes of 0.30" (7.6mm) to 1.34" (34 mm) to provide field flexibility. Install in vertical or horizontal directions. Reduce inventory. Eliminates need for additional trunnion clamp. Live-line operability. Compliant with CEA LWIWG-02-1996 and ANSI C29.18-2003 requirements. Proven direct bond interface.
Hubbell Power Systems, Inc.
CIRCLE 112 ON READER SERVICE CARD
Continue to New Products Showcase: Part 2

More Utility Products Current Issue Articles
More Utility Products Archives Issue Articles