Integration of Ultrasound Tools Promotes Power Plant Health and Operating Efficiency
To efficiently meet continuously rising demand, the power generation industry is increasingly integrating advanced and automated monitoring, control and analytical tools.
Apr 1st, 2009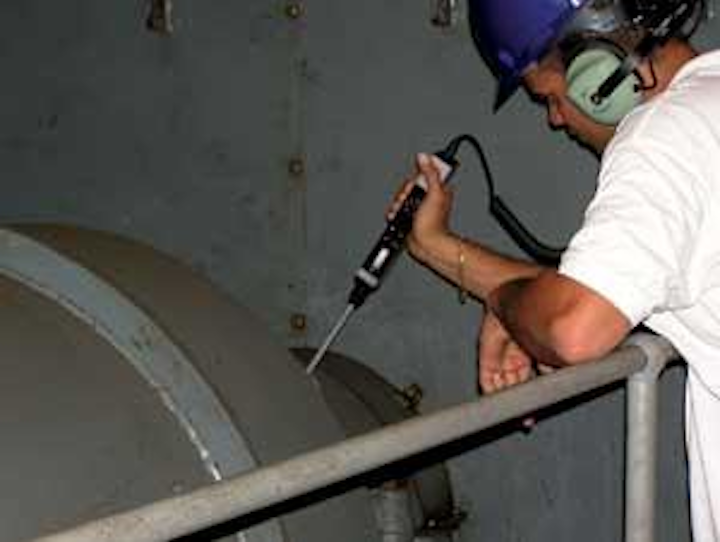 By Ed Sullivan
Fast and pinpoint accurate, ultrasonic detection, condition-based monitoring and analysis tools enable power plants to better manage equipment and avoid downtime
To efficiently meet continuously rising demand, the power generation industry is increasingly integrating advanced and automated monitoring, control and analytical tools. Those efforts may be best served through the integration of technologies that may be unfamiliar to some power systems engineers and technicians, particularly with technologies that have evolved significantly in recent times.
One such promising technology is ultrasound, the use of ultrasonic sensor instruments to quickly pinpoint leaks, in mechanical defects, arcing and discharges. Such detection is critical to the health and efficiency of equipment used in many industries, including power generation.
Today, ultrasound-based systems are available that combine data management and analysis with data collection software and ultrasound sensors for condition-based monitoring of critical mechanical equipment.
This information helps organizations improve control over day-to-day operations, establish corporate standards and calls to action, and develop better maintenance and operations practices.
Ultrasound in Action
A natural complement to vibration analysis and thermographic (infrared) diagnostics, ultrasound is used by many power plants as an adjunct to those technologies in order to locate and verify problems in electrical and mechanical equipment.
For many years ultrasound has been used by the power industry for leak detection, but recent advancements expand the applications to include condition-based monitoring of critical equipment, valve and steam trap evaluation, and the detection of electrical arcing and corona discharge.
At Allegheny Power's Harrison Power Station (Haywood, WV), for example, ultrasound is used by the maintenance team for detection of leaks in the boiler tubes on its 650-megawatt units.
"Quicker detection of a leak is the main idea, especially with big 650-megawatt units," says Bill Dearth, station engineer. "If you can save just 10 minutes to an hour, it's significant, the money adds up that quickly. In other words, the ultrasonic leak detectors can greatly reduce the time it takes to bring a unit back on-line when you're experiencing a tube leak."
The Harrison station has been using ultrasonic devices from CTRL Systems (Westminster, MD), an ultrasonic detection and monitoring systems provider, for the past seven years. In addition to using the standard (UL101) detector, the Harrison station also uses that company's PowerBeam Long Range Detector.
"I'm using the PowerBeam equipment for partial discharge problems," Dearth says. "You can usually use an RF monitor when you are looking for a partial discharge. With the ultrasonic unit, you aim it in the same direction from where you are getting an RF signal, and it will confirm the RF finding."
Dearth adds that Allegheny Energy corporate officials are considering a beta test that would integrate their vendor's ultrasonic devices on a number of other applications at one power station.
"These ultrasonic tools are not yet part of our PDM program," he says, "but at this point we see a lot of potential for this technology to become an integral part of the program."
Advanced, Turnkey Integration
Power generation leaders like Allegheny Power are considering not only broad-scale integration of ultrasound tools, but also turnkey delivery of the technology by specialists who can implement it at the systems level.
Along with the sensors, CTRL Systems also provides data acquisition software and a web-based reporting and analysis system called "InCTRL." The programs are delivered in a turnkey, systematic process to power companies.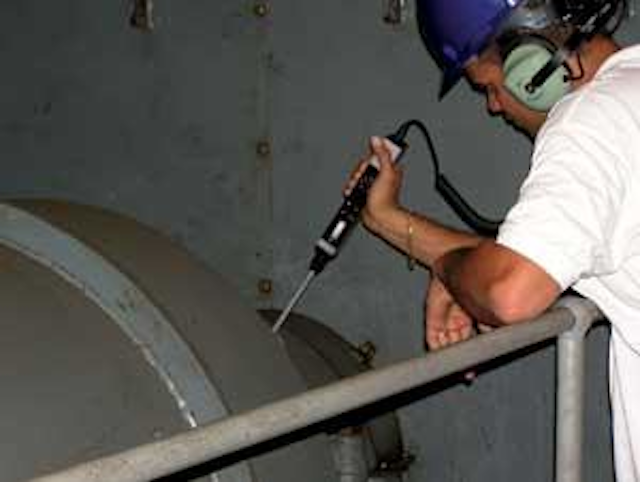 Click here to enlarge image
In China's burgeoning power industry, 38 power plants from the China Hua Neng Group began implementation of ultrasound-based programs in 2008. The power plants are participating in China Power's energy savings drive, which uses ultrasound technology to find leaks and other problems in equipment operation and installation.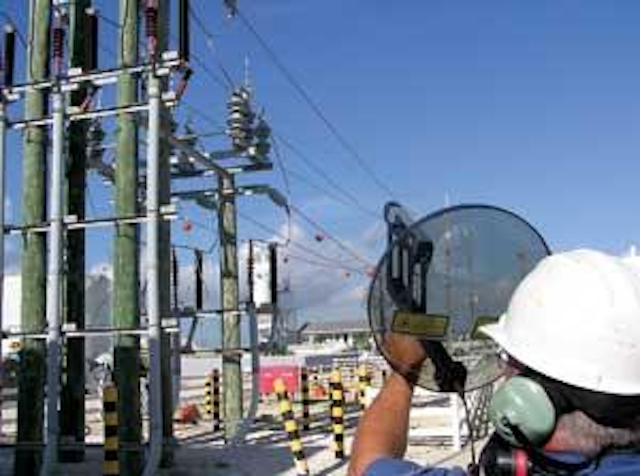 Click here to enlarge image
"Our maintenance teams are using CTRL on a daily bases," states Aijun Wang, engineer supervisor Shan Du Power Plant, Power Generation & Transmission Solutions. "We have tried several other devices but only those met our team's requirements."
"Industries like power generation are looking for better ways to integrate new technologies for energy savings and to improve production output," explains Ben Fried of CTRL Systems. "Turnkey systems are designed for organizations with increasing costs and diminishing man-power."
When using ultrasound technology, returns on investment (ROI) can be exceptionally fast, possibly within the first month, adds Fried. "The first step to fast ROI is to ensure that the right people have the right technology in their hands. In addition, a turnkey program should be developed for implementation that considers all aspects of integration."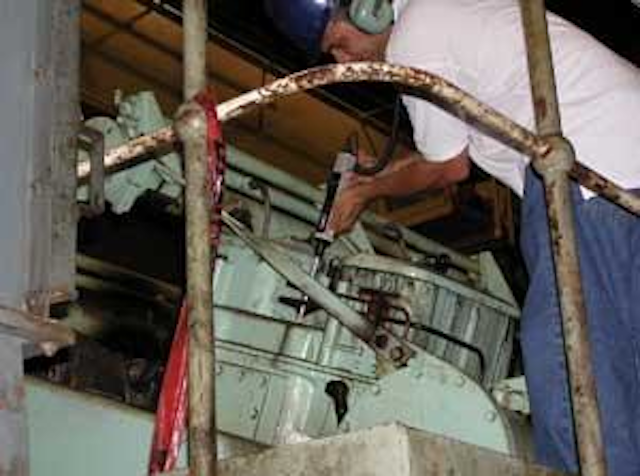 Click here to enlarge image
In the case of CTRL's turnkey integration program, installation includes the latest in non-destructive ultrasound sensor technology plus the consultation needed to identify appropriate equipment and software.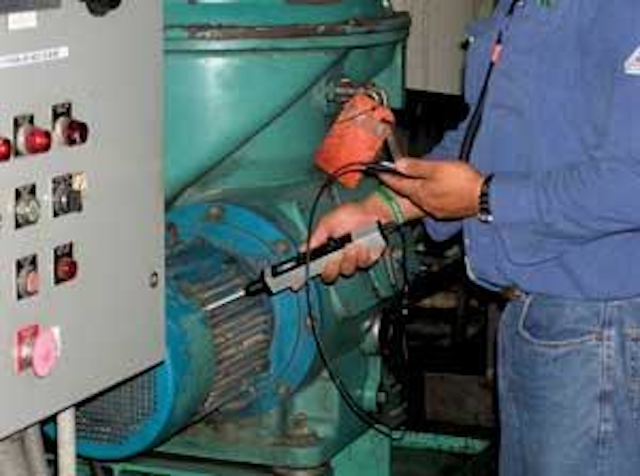 Click here to enlarge image
As with all well-designed and managed turnkey systems, this one is uniquely designed to give forward-thinking power companies unparalleled control over their equipment and systems. It allows corporate managers to improve system-wide practices for maintenance and reliability.
This solution combines a web-based data management and analysis system with data collection software–plus ultrasound sensors–for condition-based monitoring of critical mechanical equipment, pressure & vacuum leak detection, and detection of electrical arcing & discharge.
A web-based application like InCTRL is secure. The systems and data are managed and maintained, including backups, upgrades, and any additional operating expenses. The new systems further facilitate turnkey through rapid sharing of information and results, providing knowledge and expertise for training new technicians and managers.
---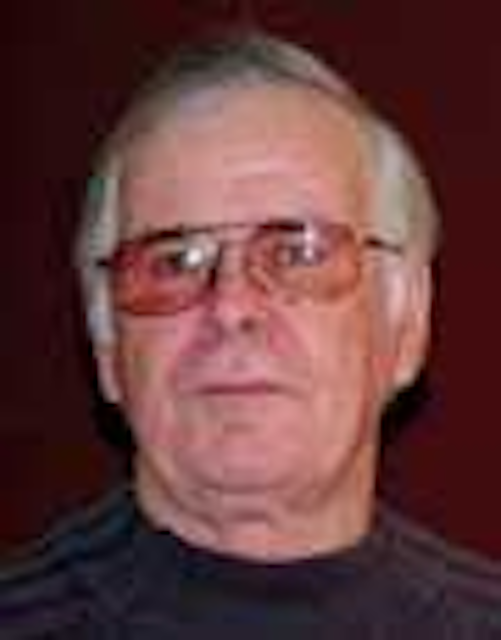 Click here to enlarge image
About the Author:
Ed Sullivan is a Hermosa Beach, CA-based writer. He has researched and written about high technologies, healthcare, finance, and real estate for over 25 years.