Advanced Metering Products Simplify Feeder Automation
Today, most people cringe when they here the word "Substation Automation".
Feb 1st, 2009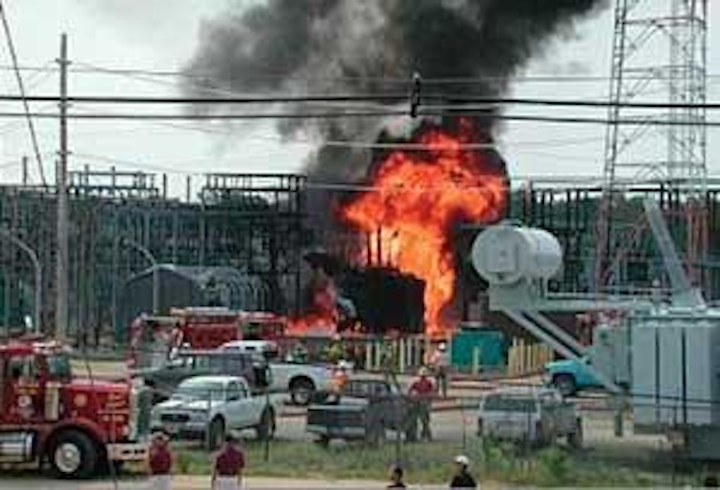 By Edwin R. Hoinowski
Today, most people cringe when they here the word "Substation Automation". It is usually envisioned as the ability to increase the amount of measurement and status data that can be brought back from remote substations regarding loading, protective relay operation and breaker status. But, unfortunately, it usually also reflects nightmare visions such as major substation redesign, equipment replacement, SCADA interface, scaling and protocol headaches, new software with compatibility, training, and constant updating issues, and finally, large investment costs and long disruption of operation for implementation – only to possibly end up with a limited system that does not meet today's power needs. In reality, most would be happy just to get correct loading information on transformers and feeders, along with breaker operation and status information.
Most of the distribution substations in need of automation today are typically older subs constructed 20 or more years ago, with feeders equipped with analog type metering and electromechanical type protective relaying for system protection. Though the existing electromechanical relaying may be old, they still have many years of remaining service in them. They are also regarded by most to be highly reliable, and easily understood by the operators and maintenance people utilizing them. However, they lack the ability to send back measurement and status data information regarding loading, protective relay operation and breaker status.
Traditional Automation Implementation
The traditional approach to automation, up to now, has been to simply redesign these old feeder panels, replacing the core devices with newer, microprocessor based relaying and other ancillary IED's. There is usually a lot of reluctance to do this due to:
High Investment costs – estimated costs to automate a single feeder with new equipment, layout and drawings, and installation labor has ranged from $60,000 to close to $100,000 per feeder at several major U.S. utilities. These costs run even higher when old asbestos content panels need to be replaced.
Long Implementation time – the planning, drawing, bidding, construction and installation process could take up to several years.
Disruption of Operation – down time for replacement panel installation could be months, and usually not allowed during high demand peak seasons.
Increased Diversity of Devices – replacement panels usually result in dealing with many new complicated devices to get the full picture of operation.
Unfortunately, this approach may also reflect nightmare visions of possibly ending up with a limited system that does not meet today's power needs. Electric utilities have never had a greater need for fast, accurate measurements in their substations than in these days of severely limited energy reserves, high energy costs, frequently overloaded power grids, sporadic blackouts, and ever-increasing and changing load distortion.
Many Automation Products Do Not Give Accurate Measurements of Load
At the substation end, the key issue is the accuracy of the actual loading information. This is where most misconceptions take place on just what "accuracy" really means – many relate higher accuracy just with a higher resolution of measurement, whether it be 1.0 percent, 0.5 percent, 0.2 percent, etc. Unfortunately, the increasing and changing load distortion present on the power system today calls for a higher accuracy in the techniques of measurement, and not just the resolution of what is given. This is where many measurement products on the market today fall short in meeting today's complex power needs, or even give semi-accurate measurements of load.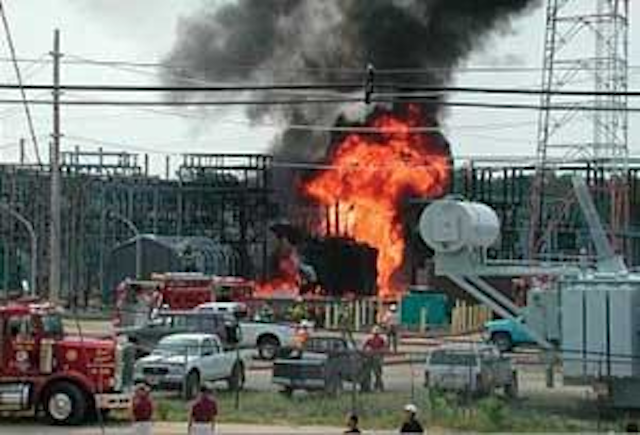 Click here to enlarge image
Take the typical microprocessor based protective relay traditionally used for automation. At issue is not only the complexity and lack of intelligence in the vast amount of raw data it provides, but also the quality of this data. The loading of today has changed, but the protective relaying measurement techniques have not – most use measurements based on fundamental values only (60Hz) and do not take true RMS measurement values and harmonics fully into account. Many substations now have measurable harmonic contents in both voltage and phase currents due to increasing non-linear loads. Major creators of these loads are arc furnaces, switching power supplies in computer equipment, variable frequency drives, pulse rectifiers, fluorescent lighting ballasts, etc. Their effect on power equipment is directly thermally related – transformer loading is decreased, current capacity of wires are decreased, operating time of fuses is decreased, etc. Most protective relays cannot even report a high order of neutral current caused by harmonics.
In many cases these relays have reported undervalues of phase currents in the magnitude of 30 percent or more, with direct proportion to their power readings, providing a false sense of operational security. Unfortunately, this reality becomes evident every time an "automated" substation with a "protected" transformer or feeder line resultantly blows up due to inaccurate loading data.
These relays also have very limited ability to access and report on the ever-increasing need for non-operational data such as Power Quality and Harmonic analysis that is fast becoming a requirement for today's critical power environment.
Proper Measurements Provided By New "Add-On" Solution
The SATEC PM174 Power Quality Analyzer is an example of an advanced total solution for accurate Feeder measurements and Power Quality Information at an affordable price. It provides all the standard "traditional" operational data - but based upon 0.2 revenue accuracy, True RMS, simultaneously sampled, cycle-by-cycle measurements at 128 samples per cycle. It is a convenient "Add-On Automation" solution, by adding to the existing protection scheme with minimal panel and wiring changes, instead of replacing it. It fits into the standard 4-inch round analog type meter cutout, and hooks up directly to the existing CT's and PT's. Galvanically isolated voltage, current and power supply inputs make it extremely durable and reliable, even in the harshest of substation environments. It is ideal for substation automation because of its support of the industry standard DNP3.0 and Modbus RTU protocols over RS232, RS485, Ethernet or modem options. It provides needed accurate loading currents as well as total power information, energies, min/max values, and demands, while co-working with the existing relays and not interfering with the protection scheme
Besides providing the correct True RMS load information, the PM174 can also give Fundamental (60Hz) values, to allow True RMS readings and any fundamental measurement device readings to be easily compared (i.e., meter vs. relay).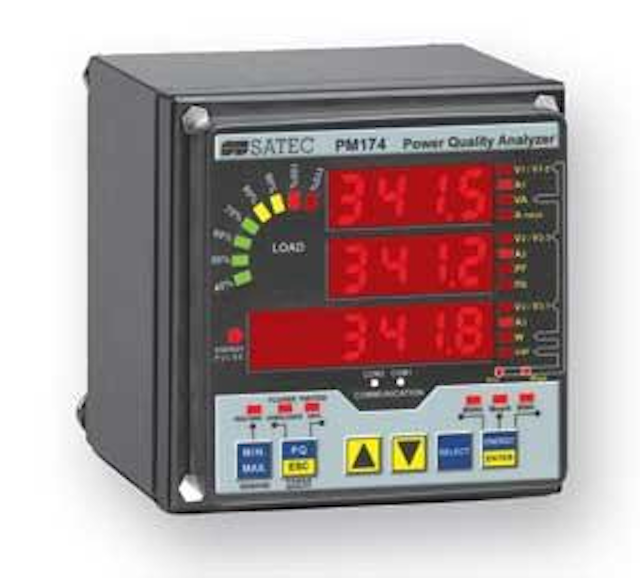 Click here to enlarge image
The PM174 allows full local and remote configuration and has an extensive internal memory for trending, logging and waveform capture capabilities. Smart I/O is included for status information, logic and control:
Two digital inputs for monitoring Breaker status, relay trip targets, etc., time stamped to 1 ms;
Two relay outputs for selective alarm and logical control of capacitors, voltage control, load shedding, etc., via AND/OR set point Logic;
Two optional analog outputs are available to output transducer data such as Watts, Vars, etc., to older type SCADA RTU's; and
Two optional analog inputs for sensor data such as transformer temperature, pressure, etc.
"Non-Operational Data" Provided For Critical Power Analysis
With today's severely limited energy reserves and quickly overloaded power grids, there is an ever-increasing need for higher level "non-operational" type data from substation feeders to help identify and solve power system problems that the traditional relays cannot provide. These include Power Quality, Waveform analysis, Harmonics and predictive information.
Advanced metering products, such as the PM174 Power Quality Analyzer, provide extensive Power Quality information per IEEE-1159 categories. These include a detailed description of the event (sag/swell, transient, etc.), phase, magnitude and duration. They also provide full 3-phase voltage and current waveform information, with pre/post fault, at 128 samples per cycle, to allow full analysis from long duration trip/reclose recordings to short duration capacitor bank switching disturbances. Measurements of Flicker per IEC 61000, ITI (CBEMA) curves, Statistical report writer, and export to PQDIF and COMTRADE format are supported.
Harmonics is fast becoming a highly critical issue at the substation level. Many devices on the market give only limited information, which has little analysis value. The PM174 provides full Harmonic information to the 63rd harmonic, and includes Voltage, Current, and Power harmonics, including the direction of each individual harmonic, whether Source or Load generated. It also features intelligent Set-point monitoring to alarm if harmonic levels rise to a point that will cause decreased capacity of equipment, to help prevent transformers, feeder wires, fuses, etc., from being inadvertently overloaded.
At last there are now alternatives in the Substation / Feeder Automation market that can provide the precise information and operational data required for today's critical power environment in an affordable, easy, accessible and useable manner.
---
About the Author:
Edwin R. Hoinowski has over 40 years of diverse and pioneering experience in the Electric Power field. He started off his career in 1967 at Westinghouse Electric designing and pioneering solid state protective relays, including the industry's first "manufactured" solid state time-overcurrent relay – the SCO. In 1978 he joined Dranetz Technologies and was a marketing manager in the pioneering days of Power Quality, and in 1991 became VP of Sales and Marketing at Bitronics in the metering industry.

He has been President and COO of SATEC Inc., since 1997. Ed has a BS in Electrical Engineering from New Jersey Institute of Technology, Graduate Studies at Stevens Institute of Technology, and is the author/presenter of over 30 technical papers and magazine articles in the Relaying, Power Quality, and Metering and Measurement fields. He is an active member of the Institute of Electrical and Electronic Engineers (IEEE) and the Power Engineering Society. Ed likes to spend his spare time with his wife Linda, going sailing, snorkeling and horseback riding.