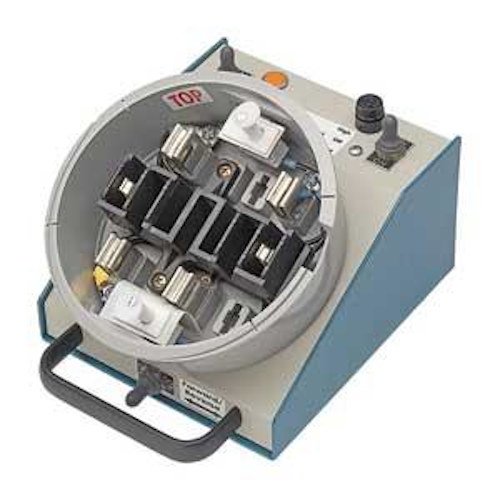 By Jeff Hanft
In the course of only a few years, Smart Metering deployments have become the norm rather than the exception – the world over. Metering equipment and communication architectures have evolved to meet the complexities for more timely and accurate data required for demand response initiatives.
Smart Metering deployments are underway not just in the U.S. and Canada but throughout the world. As utilities strive to reduce greenhouse gas emissions by retiring old generation facilities, their goal is to defer or eliminate new plants through demand-side management and conservation initiatives. In the U.S., utilities are quickly ramping up to deploy AMI infrastructures from California to the east coast.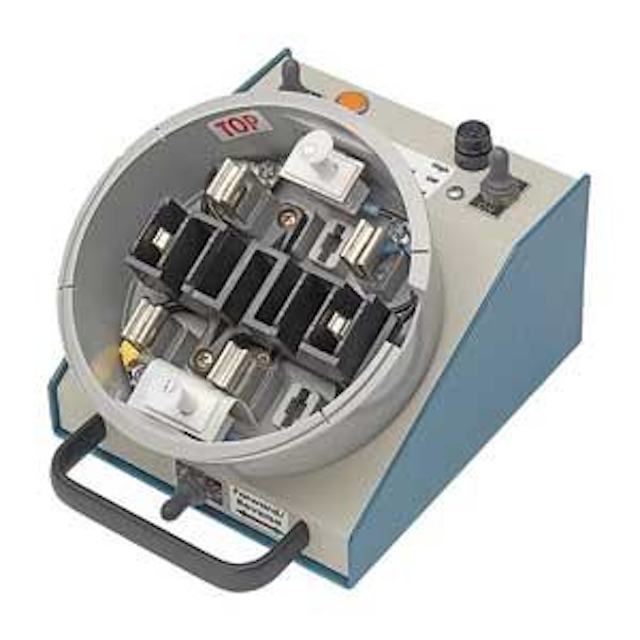 Click here to enlarge image
The province of Ontario, Canada has passed its first milestone for a nationwide installation of Smart Metering, by reaching an installation goal of 800,000 homes and small businesses by the end of 2007. The Ontario Smart Metering Initiative, created in 2004 by the provincial government, is dedicated to completing the province's deployment by the end of 2010.
Six of Ontario's 93 utilities worked together to provide the initial installation: Toronto Hydro Corporation, Enersource Corporation, Hamilton Utilities Corporation, Hydro Ottawa Limited, PowerStream Incorporated and Veridian Corporation. This group of utilities represents 1.65 million residential and commercial customers.
Other utilities across Ontario are in the "technology profile" stage of the deployment, undertaking pilot programs in advance of full field installations. This includes preliminary investigation of various smart metering technology and improvements to the equipment.
And Smart Metering deployments are underway elsewhere throughout the world – including Europe, Africa, Asia, Central America, Australia and New Zealand.
Making Economic Sense
The reasons for the move to Smart Metering deployments are as varied as the countries instituting them. But overall, cost savings has been a primary motivator, as utilities search for ways to reduce the strain of peak demand periods.
U.S. utilities have sought operational efficiency through their deployments, and in Canada, time-of-use pricing is a goal of the Ontario Smart Metering Initiative. And in many European countries, as well as nations as diverse as India, Pakistan and Honduras, Smart Metering initiatives were begun as a means for reducing theft losses.
Utilities that have implemented Smart Metering programs have already experienced more efficient operation (in part from conversion to more modern equipment) and cost savings from time-of-day management. With consumer education, Smart Metering can also become part of an overall effort towards energy management and conservation to adhere to international climate change concerns. Current discussion has indicated that in the future, the lower operational and usage costs will result in a reduced need for power generating facilities.
Preventing Theft of Service with Smart Meters
Theft of service has been an issue within utilities for years. The FBI and IURPA estimate that losses due to energy theft have skyrocketed to over $6 billion annually. Although the advent of more "intelligent" meters and network infrastructures are designed to provide real time notification of tampering, will they always detect theft activity? What happens when a customer loses power at the metering location? What happens when an account registers too many false positive flags?
Although Smart Metering infrastructures have proven beneficial to revenue protection departments in their quest to prosecute violators without monthly visits to the metering site, it is difficult to detect all theft occurrences. Prevention through installation of better locking hardware is a good first step since utilities are touching every meter site as part of the system deployment. More robust locking rings and hardware become a significant deterrent to someone tempted to tamper with a meter.
For example, Brooks UPG's full line of stainless and hardened steel rings, ring- and ringless-style locking devices and barrel locks are available for virtually all locking applications.
For high volume residential change outs, Brooks UPG's new low-cost Trigger Ring design combines a stainless steel ring with a die cast zinc housing to accept a barrel lock for tight cinching, and is adjustable to accommodate meter base size variances. Four distinct internal locking positions, along with the trigger style grips, allow the ring to be installed as tightly as possible to the meter and socket cover. Installing Brooks UPG's line of locking devices will help prevent theft because prevention is the best medicine.
Equipment Is Becoming Cutting-Edge
Utilities today are using equipment and systems that are innovative by measure of the standards of only a few years ago. Meters have evolved by several generations since their first Smart Metering installations, and today feature systems capable of two-way communication to the meter, real time data and in-home displays receiving information from the meter.
Verifying AMI communications and programming large quantities of electronic meters for Smart Metering deployments significantly strain utility resources. Warm-up boards located in the shop help to safely maintain the program and battery life of the meter. For example, Brooks UPG's 3900 series warm-up boards are available in wall mounted, flat top and A-frame designs for six to 48 meter locations or more. Meter warm-up boards are available today with individual controls or controls that power banks of six or more meters at a time. The boards apply 120-480 volts directly to the meter for programming of electronic registers. Optional load features of 0-30 amperes are also available to check demand functions.
The flexibility of the design allows for different meter forms and voltages to be installed and operating at the same time. Often boards will be loaded, programmed and allowed to run for a period of time in order to burn in the electronic packages, check for calendar or meter errors and keep back-up batteries charged prior to installation. The new portable single-station warm-up boards improve in-field deployment by allowing networks the ability to sync with new meters while moving from site to-site.
Smart Metering, while a significant initial investment, will allow utilities to proactively manage their budgets, power loads and peak requirements. They allow for re-deployment of employees to other critical service-related functions. And most important, Smart Metering can reduce energy use costs to such an extent that there may be a similar reduction in the need for new power generating facilities.
---
About the Author:
Jeff Hanft is vice president, Brooks Utility Products Group.