Temporary Service Restoration Brings Calm, Organization After Power Outage
A community's power grid is an intricate network wound through the business communities and neighborhoods of daily life.
May 1st, 2009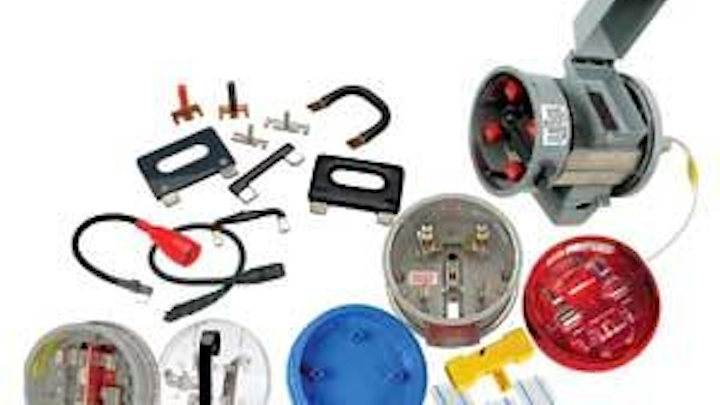 By Jeff Miller
A community's power grid is an intricate network wound through the business communities and neighborhoods of daily life. The simplest disruption to any component of this network can wreak havoc that may keep an area without power for days. But it is the devastation of a hurricane, a flood, an ice storm or other natural disaster that can truly test a community's plans for power restoration.
Power interruption can be especially overwhelming when it occurs along with widespread destruction, as was poignantly illustrated in the aftermath of Hurricane Katrina in 2005. The physical obstacles alone delayed the start of power restoration by many days, and the massive size of the devastation made logistical management a challenge to coordinate. In addition, once utility workers were able to access a region, the storm damage made the repair work itself quite dangerous.
Click here to enlarge image
Utilities wisely take a measured approach in the immediate aftermath of any interruption of power, first focusing on any potential threat to public health and safety before any threat to property. Re-establishing services takes a similarly measured approach, with law enforcement and emergency facilities as a first priority, followed by public service facilities, sewage and water service. Only then does restoration of service to other customers become a priority, with main power lines from substations cleared and repaired first.
Temporary Restoration Effective
The initial design of a utilities system often proves to be a key factor in determining a power restoration plan. An overhead system is more exposed to the elements than one installed underground. The advantage to an overhead system, however, is that it provides easier connection points during the installation of temporary services. Gaining access to underground service cables is often one of the most time consuming procedures when setting temporary power, as illustrated in the aftermath of Hurricane Katrina. Brooks Utility Products Group provided patented Recreational Vehicle Metered Power (RVMP) adapters to Entergy Corporation, which allowed the utility to gain access to the underground service at the existing meter socket. Utility workers transferred power from the meter socket to the small trailers provided by the U.S. Federal Emergency Management Association (FEMA).
Click here to enlarge image
Because the RVMP uses the existing meter socket for power, there is no need to create a tap point and expose the underground power line. This creates a much more efficient installation of temporary service. It also reduces the labor involved with trenching each installation. Workers were able to drop 10 to 12 lines a day rather than the two-a-day possible using traditional methods. The adapters were coded so they could be easily traced, and ultimately removed for additional use in the future.
Temporary service restoration plans come under intense scrutiny from the community during these trying times. A utility's main focus is getting its customers' service restored as quickly as possible in a method that is both safe and cost effective.
There are many products available in the market place to assist the utility to achieve its restoration goals. If a customer is experiencing a loss of one leg of their service, for example, a fused dead-leg adapter can feed both 120 volt legs from the same phase, allowing the customer to power all 120 volt circuits until 240 volt service can be restored. If a single customer has a total loss of power, a temporary service adapter can be used to jumper, and accurately meter, power from a neighboring service.
Temporary service restoration products can be used for many other purposes in the field. Temporary metered power adapters can provide electric service at the site of new construction, as an alternative to the noise and pollution of using a generator. They can also be used in home restoration projects where power is required at the site, but not inside the dwelling, and are available with a variety of breaker protected outlet configurations.
If service can't be restored due to the condition of the meter socket or surrounding area, new challenges are presented. Utilities prefer to keep the existing meter at the site, in order to avoid the paperwork and tracking that goes along with removing a meter from a location that will require one in the future. This is where products such as service disconnect adapters (SDAs), meter disconnect devices (MDDs) and meter disconnect sleeves allow the meter to be stored at the existing site during restoration efforts. This also allows the previous meter to be installed at the same location once restoration is complete.
---
About the Author:
Jeff Miller joined Brooks UPG in 2005 as a technical resource and liaison in product development, and is now marketing manager for the Brooks Ekstrom product line. Prior to joining Brooks UPG, Miller was a metering engineer with Consumers Energy, an investor-owned electric and gas utility company based in Jackson, Mich.