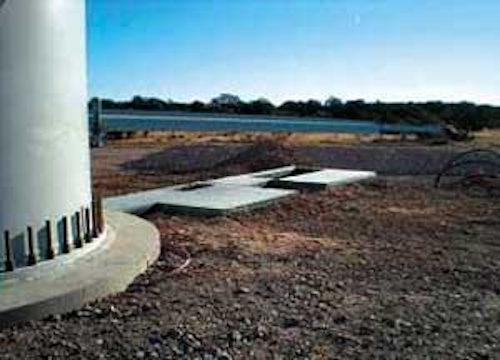 One of the engineers at Nordic Fiberglass received a phone call from a customer last summer. The customer said they had installed Nordic's "chuted" fiberglass box pads for pad-mount three phase transformers before on other wind farm projects. The "chute" provided a raceway and vault for better cable training and proper conduit placement. The system worked great, but this time they needed a solution for something a little different.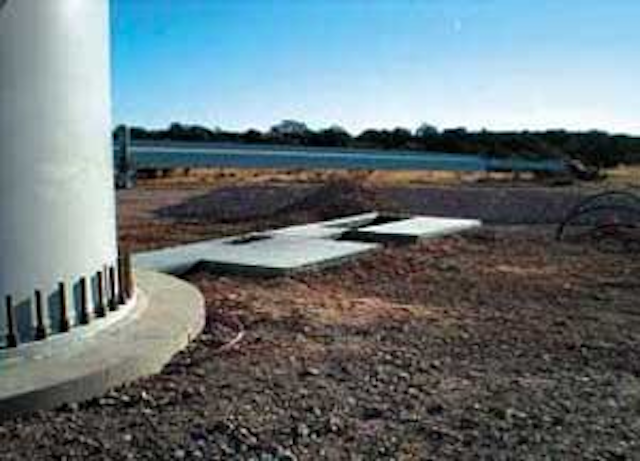 Click here to enlarge image
The new project required an additional piece of equipment to be mounted separate of the transformer but still required the proper cable training. They wanted it to be mounted in-line with the transformer with a continuous raceway between them. The solution was to have two chuted box pads bolted back to back. By having the equipment and transformer in-line with each other, underground cables could be pre-cut to length and terminated with elbows.
Click here to enlarge image
null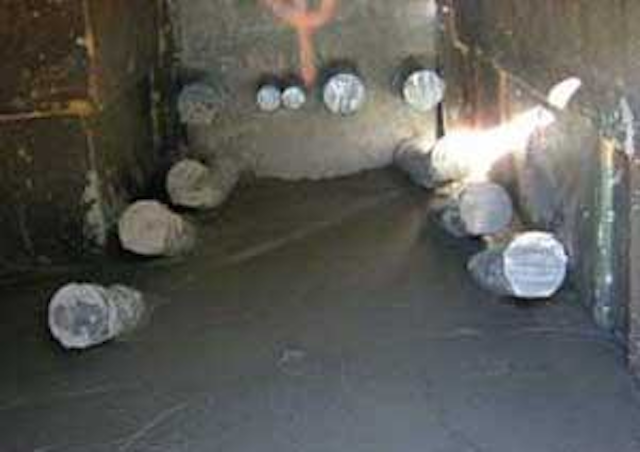 Click here to enlarge image
The box pads would be installed in a concrete slurry mixture.
The underground electrical cables would come from the tower's conduits, through the chute, and up into the equipment. Some of the conduits would also be encased in a slurry mixture. From there the cables could be moved inside the next box pad's chute up into the pad-mount transformer's electrical connections. However, before the cable connection to the pad mount equipment, the box pads would offer more than one solution. Not only did the box pads support pad-mount equipment weighing over 15,000 lbs., they offered cable training. The deep and wide cavity of the box pad allows cables to be looped around the inside perimeter of the box pad. The extra cable length is critical to the installation for proper cable placement and safe elbow operations. In the event that an elbow or other termination fails, the additional trained cable allows for enough slack to attach a new elbow without having to splice or replace the cable.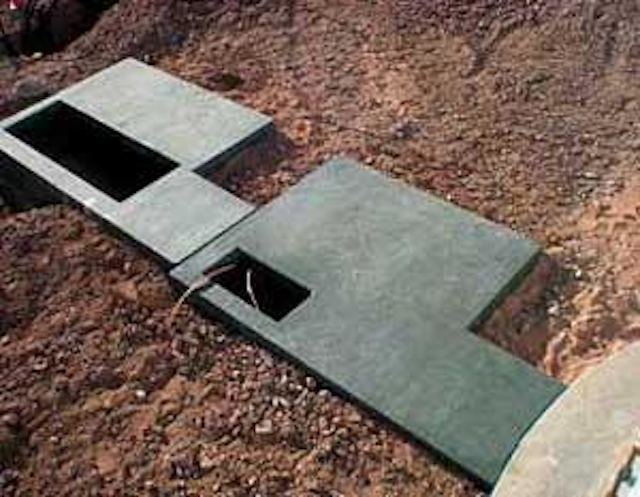 Click here to enlarge image
null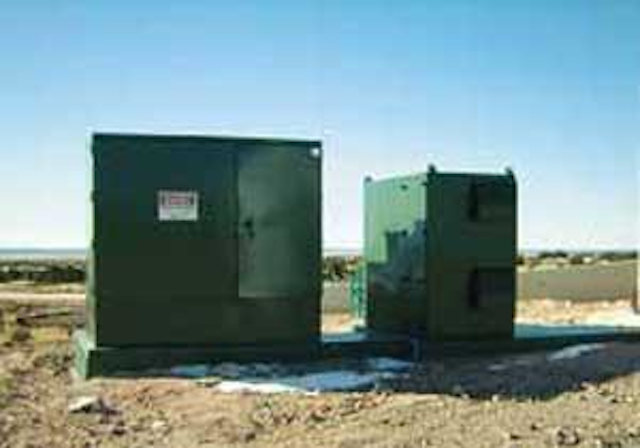 Click here to enlarge image
The installations and cable training provided the customer with a lightweight, yet strong solution to other forms of pad-mount support. The fabricated fiberglass box pads fit each piece of equipment perfectly. The box pads gave the customer the underground raceway they were looking for and equipment support.