Alternative Research and Development in Ontario
Ontario is a vast Canadian province, larger than Spain and France combined, and home to nearly 13 million people, the majority nestled along Ontario's border with the United States.
Mar 1st, 2009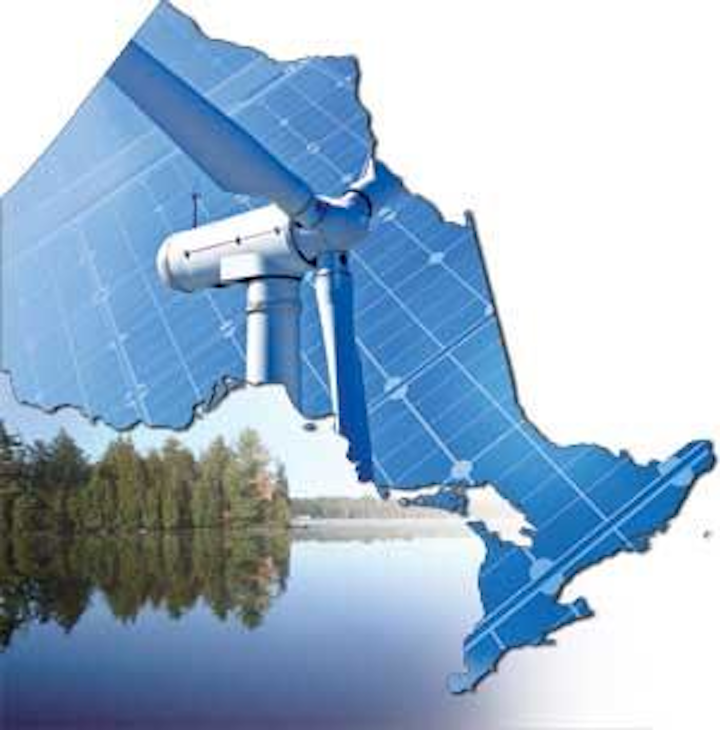 By Tony Rockingham
Ontario is a vast Canadian province, larger than Spain and France combined, and home to nearly 13 million people, the majority nestled along Ontario's border with the United States. Ontario has an abundant supply of clean energy sources like nuclear and hydro as a foundation of its energy supply. Building on this, Ontario today is promoting a strengthened renewable agenda, one that will result in new home-grown technologies for producing clean energy and ideas that can be marketed throughout the world.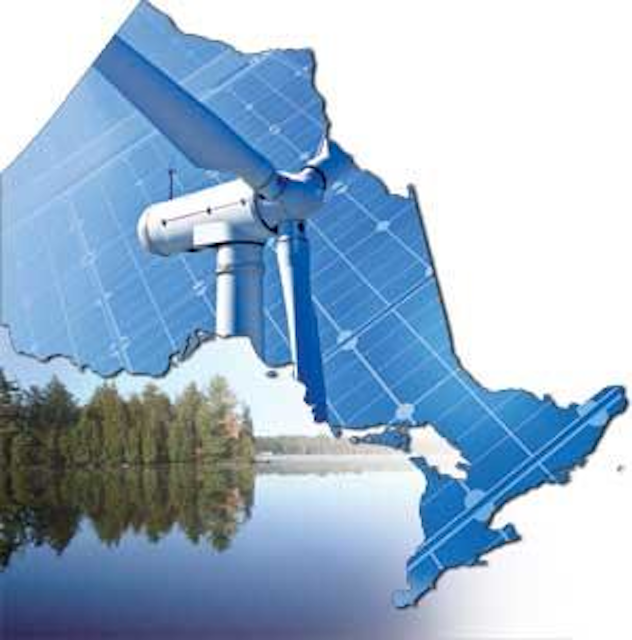 Click here to enlarge image
The Ontario government is becoming a leading jurisdiction in crucial areas such as clean power and the bio economy.
One way the government is doing this is through a serious commitment to renewable power. The province is moving forward to procure as much new renewable and clean energy as can be accommodated on the existing grid.
Ontario currently has over 8,600 megawatts of installed renewable energy capacity. Procurement programs have brought 1,000 megawatts of new renewable energy online since October 2003. Investments totalled $2.3 billion, and created more than 1,200 direct construction and permanent jobs and about 2,000 jobs in total including indirect job creation.
The Ontario Power Authority recently awarded long-term contracts for six new wind projects totalling nearly 500 megawatts. Ontario's commitment to renewable electricity has helped the province go from an also-ran in wind power to one of the leaders in North America. Ontario is Canada's top province for wind capacity with two of the country's largest wind farms.
In 2003, Ontario had only 15 megawatts of wind. Today there is over 960 megawatts online. More than 1,200 megawatts of capacity will be online in 2009, nearly doubling since 2008. That's enough to power almost 325,000 homes.
Ontario is not just driving demand–it's helping create new technologies and new companies to supply that demand. This support is part of the province's nearly $3-billion Ontario Innovation Agenda, an eight-year strategy to make innovative research and technologies a driving force of the provincial economy.
"Innovation is the key to growing our existing businesses faster, and turning the rising global demand for renewable carbon-based fuels into new jobs, new industries and new investment for Ontario," said Minister of Research and Innovation John Wilkinson.
And already this support for innovation is generating success with companies like Plasco, 6N Silicon and Menova Energy leading the way.
Ontario has invested $4 million through its Innovation Demonstration Fund to help Ottawa-based Plasco Energy Group Inc. develop its patented plasma gasification technology, turning landfill garbage into clean electricity. The company has also attracted $18 million in private investment.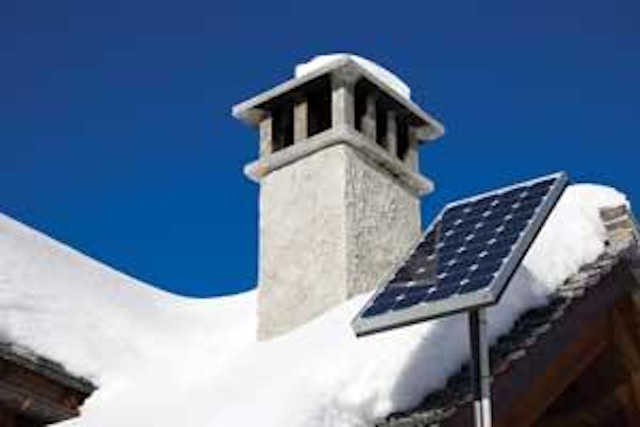 Click here to enlarge image
In Canada's capital city, Ottawa, a Plasco demonstration plant operates at one landfill, diverting 100 tons of waste per day. Using its plasma gasification process, the plant breaks the waste down leaving a clean fuel and an inert, glass-like solid. The clean fuel is used onsite to generate electricity. About 20 percent powers the plant; the rest is sold to the province's main electricity utility, enough electricity to power nearly 4,000 homes. Generation is as clean as electricity natural gas-fired, and the solid residue is used as an aggregate for concrete and asphalt.
As waste diversion and the need for clean electricity become a challenge for more municipalities, Plasco technology will become an attractive solution. The company predicts it could handle all of Ottawa's solid waste through three similar plants, diverting 200,000 tons of landfill waste every year and generating enough electricity to light 25,000 homes. On the drawing board is another 400-ton-per-day facility for Ottawa, and a 200-ton-per-day plant in Red Deer, Alberta, in Western Canada.
The demonstration fund also supports 6NSilicon to develop processes to make extremely thin silicon wafers used for solar energy. 6N's patented metallurgical process transforms silicon into an alloy which they turn into high-quality, affordable product. The new factory will output 2,000 metric tons of silicon–the equivalent of 200 megawatts (MW) of power–enough to give 80,000 homes emissions-free, renewable energy.
Menova Energy Inc. is another such venture. Menova's PowerSpar technology maximizes solar cell efficiency by concentrating the sun's energy using moveable, curved mirrors. Menova is currently installing its technology to heat, cool and provide electricity for a 220,000-square-foot Wal-Mart Supercentre north of Toronto. Wal-Mart is partnering in the installation to determine the feasibility of the technology in retail environments.
Ontario is also bringing good ideas to market with the help of a $29-million Investment Accelerator Fund for start-up companies to develop their technology and gain entrepreneurial expertise.
For example, Toronto's Regen Energy has developed a wireless controller that automatically manages electrical peak demand levels for commercial heating and cooling applications, potentially reducing energy costs at peak demand by up to 25 to 30 percent. Regen controllers promise to bring better energy management to smaller organizations.
Ontario Centres of Research and Innovation
Looking further into the future, Ontario is investing in leading-edge research to ensure it has the talent and the ideas to grow its clean technology sector for decades to come.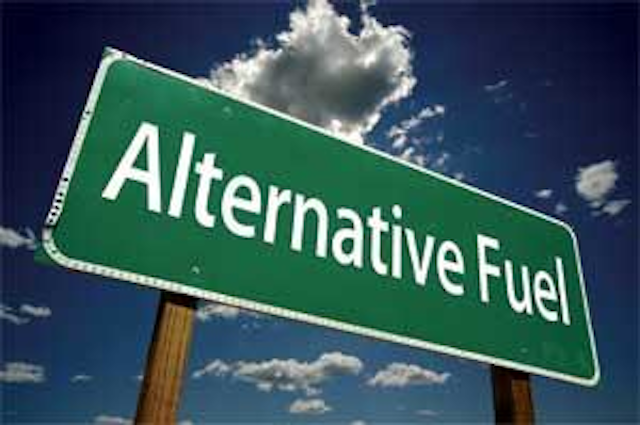 Click here to enlarge image
One promising research area is finding new ways to replace fossil fuels–for energy, materials and chemicals–with renewable alternatives. That's the focus of a new $25 million bio-economy research center in Thunder Bay in north western Ontario known as the Centre for Research and Innovation in the Bio-Economy (CRIBE).
CRIBE focuses on commercializing new bioproducts, such as eco-friendly fuels, composites and chemicals, and replacing products and services that traditionally have relied on fossil fuels.
Also in Thunder Bay, Lakehead University's Green Energy Laboratory is developing advanced biomass conversion technologies for bio-energy, bio-fuels and bio-products. The goal is a more economically viable and environmentally sustainable alternative to coal-power generation stations.
Ontario Power Generation (OPG) is looking for potential suppliers of biomass fuel in its quest to eliminate coal-fired electricity generation in Ontario by 2014. OPG is testing burning biomass at all four of its coal plants, and while preliminary tests are encouraging, the province's main utility is exploring whether there is enough biomass available to be commercially viable and what the costs of storage, handling and plant modification would be with a commercial-scale plant.
Food and Fuel
Ontario is at the forefront of the world's next generation of biofuels that create energy from agricultural by-products rather than food. For Ontario, it is not "food or fuel"–innovation is the key to "food and fuel". Ontario is home to internationally renowned researchers, savvy entrepreneurs, and now–with the launch of the University of Western Ontario's (UWO) Bioproducts Initiative–another world-class research institute working quickly to commercialize the ideas that will fuel our future and our economy.
Ontario is providing $5 million to support the new Institute for Chemicals and Fuels from Alternative Resources at the UWO experimental field station. The institute, together with Agri-Therm Limited (see sidebar) is working to turn agricultural by-products into fuel and other chemicals, including organic insecticides, pesticides and fertilizers.
The second project at Stanton Farms will generate green energy from manure and waste water, while cutting greenhouse gas emissions and odor. Stanton Farms will complete a new biogas demonstration facility in collaboration with the University of Guelph and the University of Waterloo. The Stanton Farms project is the largest on-farm biogas facility currently under construction in Canada.
Fuel Cells
Another promising area of research is fuel cells.
At the Queen's-RMC Fuel Cell Research Centre in Kingston, researchers are partnering with Germany, Norway, the USA and Brazil to make fuel cells more reliable and affordable. The Centre is the lead organization in the Ontario Fuel Cell Research and Innovation Network that includes eight Ontario universities.
Working with the University of Ontario Institute of Technology and Enbridge Gas, scientists are modelling and evaluating a 2.2 megawatt combined turbine-fuel cell system demonstration at a major natural-gas pressure reduction station in downtown Toronto. This technology has the potential to generate 150 MW of electrical power by recovering energy wasted during decompression and reheating at pressure reduction stations.
Researchers there are also developing low temperature fuel cells for a range of power products, and developing new materials to reduce the cost of producing polymer electrolyte membrane fuel cells while significantly improving their reliability. These new materials are making fuel cells more competitive in products ranging from notebook computers, telecom power backup systems, forklift truck battery replacements and rapid transit vehicles.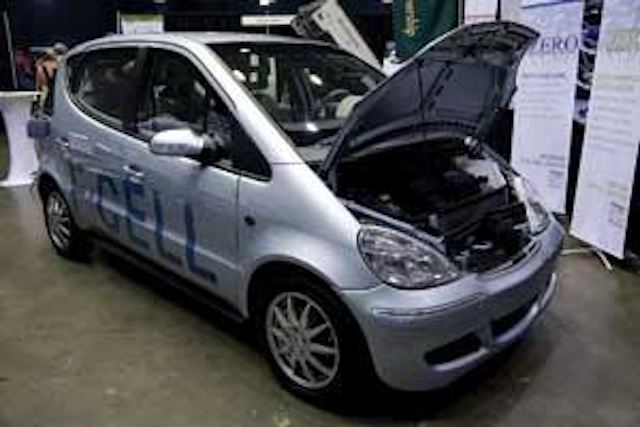 Click here to enlarge image
At the University of Toronto, Dr. Olivera Kesler is focusing on solid oxide fuel cells (SOFCs), one of the more promising types of cell because it can run on traditional fuels as well as hydrogen, biogas and ethanol. SOFCs, like all fuel cells, have no moving parts and are less likely to break down than combustion engines. These cells are also much more efficient. Today's vehicle engines realize only a fifth of the potential power of their fuel, while SOFCs realize double, perhaps even triple, that potential.
Unfortunately, these cells, like most others, are also expensive to manufacture, so Kesler is researching fuel cell components to improve the way they're manufactured and developing new fuel cell material microstructures and components aimed at improving their lifespan while lowering costs. Work such as Kesler's will allow Ontario to get more power from existing energy sources, while entrenching its position as a world leader in fuel cell R&D.
The Ontario approach–creating a demand for cleaner technologies and supporting a home-grown supply through extensive research and innovation efforts–is creating a new generation of smart, globally-focussed clean tech companies. These companies not only aim to meet Ontario's demands, but to supply customers around the world. In the process, Ontario is becoming a hotbed for creative innovation–a place with top researchers and entrepreneurs to lead the pack in the race to supply the growing demand for clean, sustainable solutions.
---
About the Author:
Tony Rockingham is Assistant Deputy Minister, Innovation and Commercialization, Ontario Ministry of Research and Innovation.
---

A recipe for success
Two London, Ontario researchers are breathing new life into old plants, cooking up green energy from mountains of farm and forest wastes.
Biomass. Ontario is teeming with it: more than 50 million tons of waste straw, leaves, nut shells, fruit pits, seeds and manure are produced every year. And vast forests that hold the potential of three and a half billion tons more.
University of Western Ontario (UWO) chemical and biochemical engineering professors Franco Berruti and Cedric Briens were looking for green ways to produce bio-oil from low-value wastes. Both had been separately researching a process called pyrolysis to convert biomass to bio-oil back in the 1980s, but "the price of fuel went down and interest in bio fuels disappeared," says Berruti. Pyrolysis is cooking biomass at high temperatures in the absence of oxygen. The resulting bio-oil can be refined into pharmaceuticals, bio fuels and even food flavorings.
Flip forward 25 years to UWO, where Berruti and Briens are co-workers. With a world hungry for alternative energy, the research became viable again. But they needed to get the research out of the lab.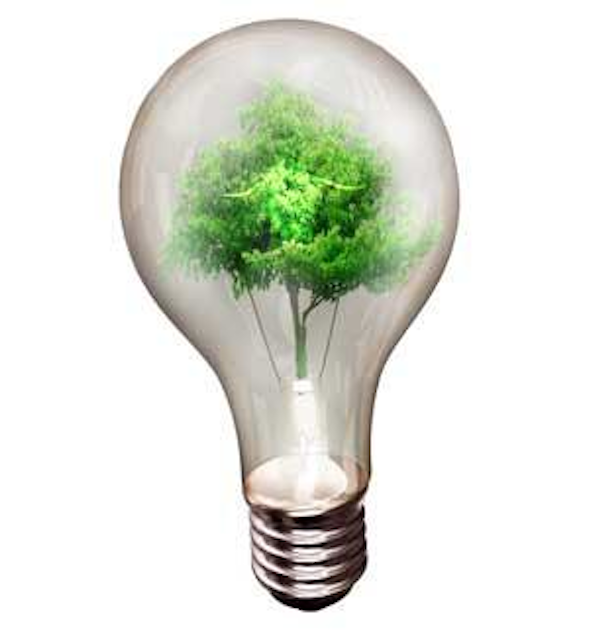 Click here to enlarge image
"We faced a couple of problems," says Briens. "How could we cost-effectively transport agricultural waste to a processing plant, and how could we keep that plant feasible year-round?" They reasoned that if it wasn't practical to take the waste to the plant, why not take the plant to the waste?
The result is the world's first portable fluidized bed Fast Pyrolysis Machine, a collapsible processing plant on wheels that can be set up and dismantled just about anywhere. As biomass cooks in the self-contained unit, the captured combustible gases and bio-oils become new sources of clean energy, including powering the machine itself.
The company marketing the portable pyrolysis machine, Agri-Therm, recently received a boost from an Ontario government research funding program, which allowed the prototype to spend last summer testing biomass in southern Ontario.
That's good news for farmers and forestry operators. Not only does the unit offer a solution to processing waste biomass, it also provides a potential new income source for low-value crops and new uses for traditional crops. One partnership with tobacco farmers, for example, is extracting nicotine for pharmaceuticals. Internationally, there is enormous interest from African countries that need to generate energy and reduce pollution.
---

Green hydrogen energy from waste heat
For Dr. Greg Naterer, it's all about the heat. If he has his way, the only thing spewing out the tailpipe of your car will be plain old H2O.
Naterer is the Canada Research Chair in Advanced Energy Systems at Oshawa's University of Ontario Institute of Technology (UOIT), outside Toronto, one of Canada's leading hydrogen research centers. Hydrogen is a clean fuel that doesn't produce greenhouse gases. The problem is that most hydrogen is produced by burning fossil fuels, which produces harmful emissions. And it's expensive. So how can you produce clean, low-priced hydrogen without fossil fuels?
For Naterer, the answer was sitting in his backyard: nearby Pickering and Darlington nuclear power plants produce vast amounts of heat that is lost to the environment. Naterer wants to put that heat to good use.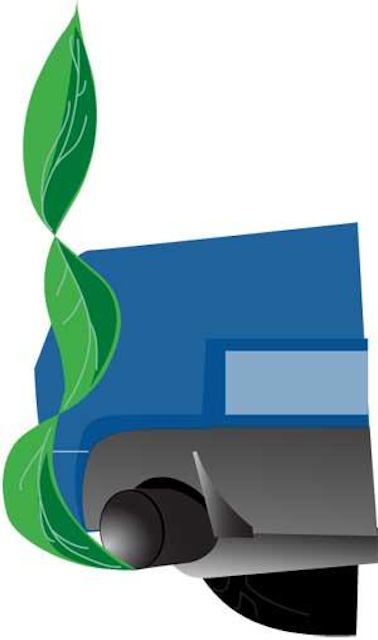 Click here to enlarge image
His UOIT-led team of researchers, universities and other partners is developing a copper-chlorine (Cu-Cl) cycle that uses heat to split apart water molecules into hydrogen and oxygen. The chemicals are recycled so there is no waste product, and the result is hydrogen from a clean, renewable source of heat and water. And it's cheaper, too. Naterer estimates the process in the future can yield hydrogen at about USD 1.40 per kilogram compared to conventional methods using fossil fuels at more than $2 per kilogram.
Today his team is developing a lab-scale prototype that produces about 5 kilograms of hydrogen per day, the equivalent of 20 litres of gasoline or enough to power an automobile. The next step will be a small, pre-commercial pilot-scale facility producing 500 kilograms per day. Full-scale production would then eventually lead to 800 tons per day. And that could power the whole Toronto commuter train system plus thousands of vehicles, and still provide a steady supply of much-needed hydrogen to industries like petrochemical plants in southwestern Ontario and oil sands upgraders in Alberta.
Naterer's work today is confined to the lab, but he's confident the climate is right to position Ontario on the world stage by building the world's first Cu-Cl pilot plant in Ontario. "There is a clear vision of the hydrogen future in Ontario, one that is shared by innovators and the provincial government. It's a future where Ontario is not simply a player on the world stage; it's a future where Ontario is a clean energy leader and exporter of clean hydrogen fuel."