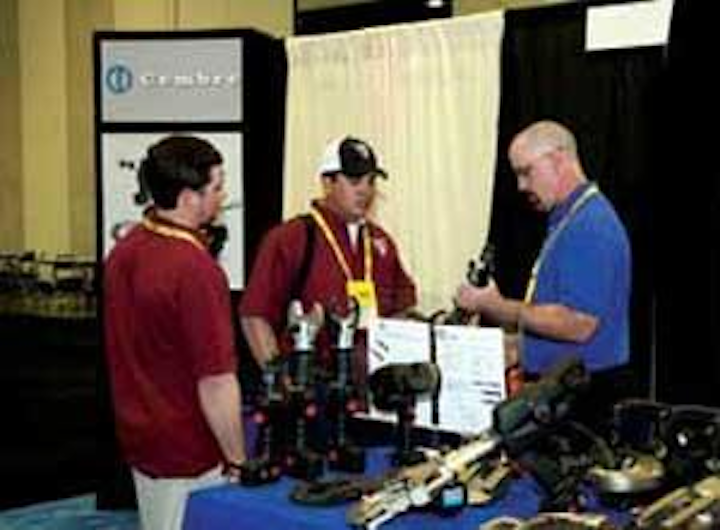 By Kellie Sandrik
Sunny San Diego was the setting for the first annual Utility Products Conference & Expo. Held in early February, the conference and trade show caters to professionals in the utility industry, specifically electric, telco, CATV and water.
Pre-show activities kicked off with the Utili-Skills Academy conference sessions taught by Carl Potter, The Safety Strategist; David Roller, certified OSHA instructor; and Peter Weigand, Entrepreneur of the Year by Ernst & Young in 2002 and one of PennWells' 50 Most Influential in Energy Technologies.
Attendees were invited to attend Frank Abagnale's keynote address at DistribuTECH, which was co-located with this year's show. The house was full as Abagnale, of whom the movie Catch Me If You Can was based upon, offered a compelling and entertaining speech.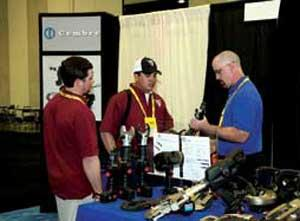 Click here to enlarge image
As Tuesday, February 3 rolled around, exhibitors displayed their products in both indoor and outdoor exhibits. A variety of companies were represented, ranging from A.R.E to FCI Burndy to Terex. In the outdoor exhibit space, Excel Energy's SmartGridCity's traveling exhibit stopped attendees in their tracks. Lines formed outside the vehicle as attendees waited to explore the hands-on, interactive exhibit where they got a "first-hand look at this effort to transform the power grid into a modern, cleaner and more resilient "smart grid"." A scale-model "smart house" allowed visitors to interact with the smart grid-enabled home of the future, and an interactive, large-scale, touch-screen 'wall' provided them a clear understanding of the impact of different energy choices and how they impact energy reliability and the environment.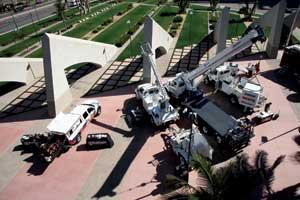 Click here to enlarge image
As the attendees walked the floor, many stopped and had a seat in front of the stage as representatives from exhibiting companies offered product demonstrations, highlighting key features of various tools developed for utility professionals.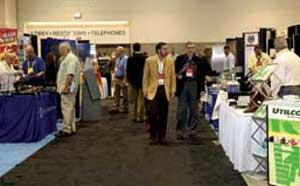 Click here to enlarge image
NITRO EXPRESS rocked the house at Tuesday night's networking party, playing a variety of music, and taking special requests. Outside, attendees were treated to a carving station featuring roast beef, as well as fried chicken, cheese and fruit platters. And of course, the beer was flowing.
Aside from the exhibit floor, conference sessions were taking place throughout the course of the show. Particularly popular was the Complete Fall Protection panel session, featuring panelists from Bashlin Industries Inc., AEP and Buckingham Mfg. Co. Inc., discussing the latest information, techniques and products developed for linemen aimed at fall protection.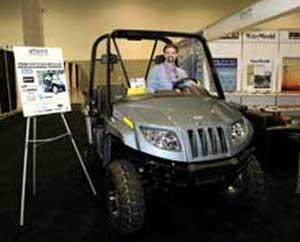 Click here to enlarge image
Along with the Complete Fall Protection session, other sessions included discussions on fleet management, metering, and the aging infrastructure, to name a few.
And what trade show would be complete without a giveaway? This year attendees visited select booths to get their passport stamped and be entered into a drawing to win an Arctic Cat Prowler, a tough utility vehicle that makes 'work' a whole lot more fun. The lucky winner? Thomas Callsen from Illinois.'
It was a busy week, and most importantly, it was an educational week. Attendees not only learned a thing or two about products that could save them money and time, but they also had a good time in the process.
Be sure to keep an eye out for more information on next year's show. If you missed Utility Products Conference & Expo this year, you can still make up for lost time by attending next year's show.