Fleet Safety and Efficiency in a Struggling Economy
It is easy to sit back, see what comes along, and provide the same tired solution.
Mar 1st, 2009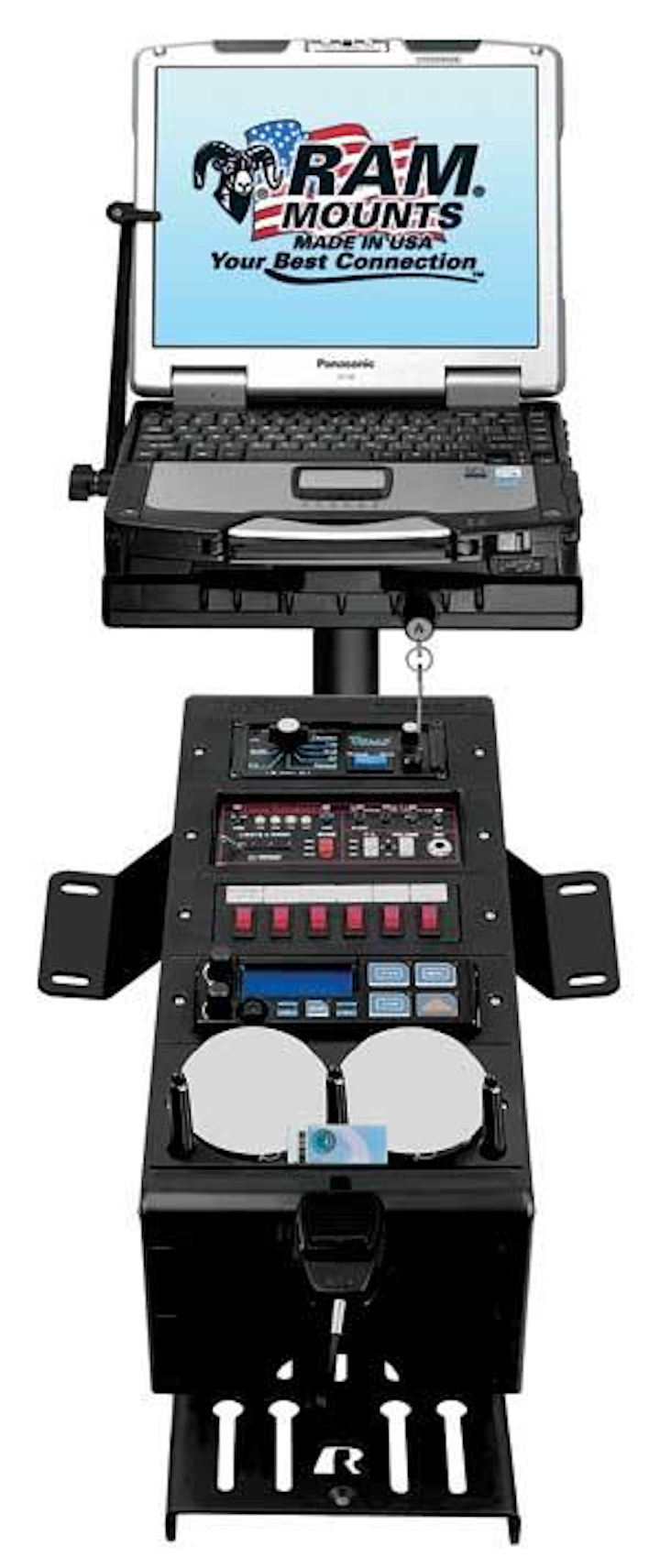 By David Wilkinson
How to Optimize the Safety and Efficiency of Your Fleet While Keeping Your Budget on Track
It is easy to sit back, see what comes along, and provide the same tired solution. It is something altogether different to see what is on the horizon and not only prepare for it, but create something people don't even realize will be a near necessity. A couple years ago, who'd of thought the economy would be such a roller coaster ride? Budgets are tight and while we still need products that optimize the efficiency of our fleets and mobile offices, making every dollar count, and making the most of the resources we have available is more important than ever.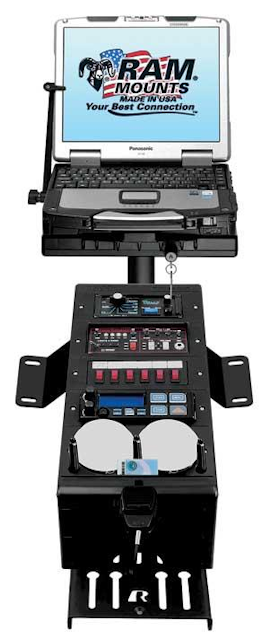 Click here to enlarge image
In early 2008, RAM was determined to offer a line of products that would address the various inefficiencies and shortcomings of comparable products. By examining existing solutions, listening to end user feedback and truly putting some thought in not only the design of the product but the various methods in which to manufacture it, RAM was able to achieve those goals. The Tough-Box line of equipment console products was a concept geared toward utility service vehicles, law enforcement, fire, general fleet and rescue vehicles looking for innovative new products. With cost, safety and ergonomics in mind, RAM developed a new system for the market. Experienced in manufacturing with a variety of materials and optimizing the manufacturing process, RAM chose a combination of steel, composite, and aluminum for their respective unique properties to create a one of a kind product. Injection molded end caps, die cast aluminum face plates and stamped steel side plates and mounting legs come together to create a truly polished and original appearance unlike anything else on the market. Even before the economy slowed and budgets started shrinking, RAM was busy thinking about the future and developing outstanding products that would address the rising concern of tighter budgets and higher expectations. For over a decade RAM has prided itself on manufacturing their products in the USA and offering a lifetime warranty. Supporting the U.S. economy and bringing manufacturing back to the U.S. is a goal that all Americans likely share. When the products manufactured here rival products made elsewhere both in quality and value, the decision becomes very easy to purchase from U.S. manufacturers.
Purchasing managers, fleet operators and even CEOs are looking far and wide for cost saving solutions that will allow them to stay profitable. After all, the money saved may help pay their salary and keep their job. RAM equipment consoles lend themselves to saving money in a number of ways. A substantial amount of money can be saved in installation time and maintenance cost using RAM. The RAM console is very simple to assemble and install allowing more time for other, more important tasks. Also, for equipment repairs or swaps, the faceplates can be removed quickly and easily. Rock solid on the road, versatile and workable in the shop, RAM consoles take everyone's valuable time into account. As fleet vehicles get swapped and equipment needs updating, the modular nature of the RAM console saves time and money by allowing the owner to upgrade without replacing the entire package.
Guaranteed to set a new standard, RAM's patented and patent pending designs take full advantage of modern manufacturing techniques. Given that both form and function are equally important, steps were taken to ensure that the console not only looks good, but is strong, free of sharp edges and easy to interact within the field. Molding the end caps prevents sharp corners which can injure the occupant in an accident or even tear clothing or uniforms during everyday use. With ergonomics in mind, RAM consoles are designed to offer the adjustability needed to achieve optimum typing and operating angles for comfortable and safe operation. Die cast aluminum face plates are interlocking so contaminants are kept out of the console interior where they could harm sensitive wiring or electronics. Steel side plates and support legs add rigidity and strength and have an abundance of slots, hole patterns, and punch outs to allow for the addition of any number of accessories imaginable. Again, foresight and consideration for real world applications play a big part in the RAM design process. Knowing how valuable an installer's time is, as well as the time of the end user, RAM worked closely with them throughout the design process to create a product that makes their time in the shop or field much more efficient.
When was the last time your preferred supplier asked what you think and actually used that information to improve their products? It's your money and you deserve choices. People at all levels of fleet involvement have provided suggestions, wants and needs that RAM has incorporated into the design of the Tough-Box console. After all, many times the best ideas come from the individuals who use the product in their daily life. Through the introduction of the product, RAM customers, dealers and installers provided valuable feedback that assisted in transforming the console into a product that solves real world issues and inefficiencies.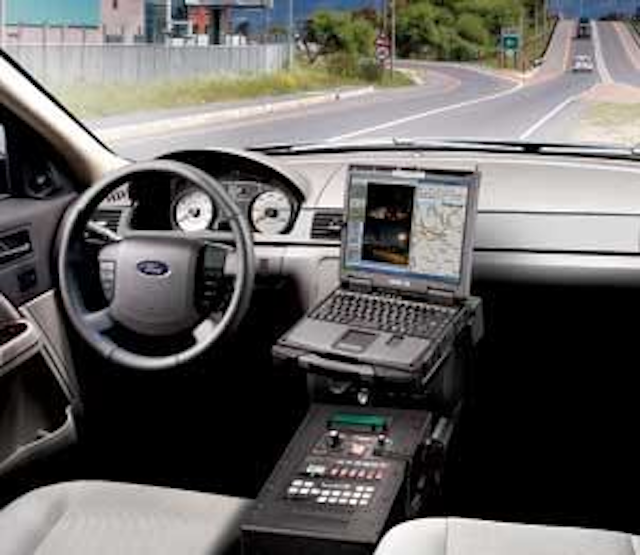 Click here to enlarge image
Investing heavily in a project of this magnitude is no small undertaking. After all, vehicle consoles for utility service trucks, fleet vehicles, law enforcement, fire, and rescue applications have been around for some time and are offered by a variety of manufacturers. Offering something that provides added value and increased usability in this industry can be challenging. If you are going to offer a solution, you had better step up to the plate with a product sure to be outstanding. The benefits of RAM's design are clear and plenty. Up to 30 percent lighter and almost 50 percent less expensive, RAM consoles are sure to make a positive economic impact on a variety of fleets across the world. Just consider the number of miles a police or service vehicle will drive and the money spent on fuel by state and local governments to keep the fleet rolling. Lightweight but still exceptionally strong, RAM is changing the way equipment consoles are designed.
As the economy continues to challenge us in new ways, innovation is what keeps a business moving forward. RAM offers a line of products that provides all of the options and upgrades of comparable systems, without the substantial impact on budgets. This equates to the fleet operator outfitting their entire fleet rather than only a portion of it due to a stretched budget. Internally or externally mounted cup holders with integrated pen and license pockets might seem mundane, but in reality they make life in a mobile office environment more efficient. An arm rest with built in portable printer is unlike anything else out there and just goes to show how dedicated RAM is to making the most of valuable space.
It is easy to take a compliment. It is altogether different to take criticism. It is important to listen to feedback and understand each and every point of the argument. Constant improvement will help to ensure long-term success and RAM plans on offering cost saving solutions for many years to come. Using past comments, both positive and negative, as well as incorporating new ideas, the RAM Tough-Box console is sure to please even the harshest of critics.
Never a half-hearted effort, 'passionate' might describe the approach that RAM has when pursuing a new product. Even before the first line of RAM consoles has hit the market, the second generation is about to be born. The Tough-Box Framed Console is truly one-of-a-kind. This new design is easily modified by the installer to work in a wide range of applications. With a single kit you'll have a product that is almost universal for utility service vehicles, fleet, law enforcement, fire, and rescue vehicle applications.
While the market may be slow right now, companies cannot be. Now is the time to be ready to adapt to customer budgets and installers needs. With everything that is needed to adapt to market changes in-house, RAM is agile and ready to do what it takes to ensure that whatever your mounting needs, a solution can be found at a single provider. After all the work in 2008 put toward their console line of products, 2009 will be focused on educating the public about a great new product choice available to them that will undoubtedly save money and increase productivity in the mobile work place.
---
About the Author:
David Wilkinson is part of the marketing and design team of RAM Mounting Systems in Seattle, Washington. With a background in science and technical writing, his job is to assist in product design and advertising.