Creating Autism Awareness One Piece at a Time
If you are among the 1.5 million Americans living with the effects of autism spectrum disorder or a family member of someone with the disability, you know how devastating it can be.
Mar 1st, 2009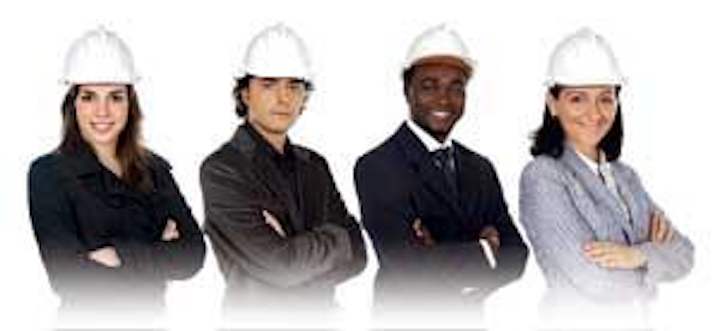 By William Hindman
If you are among the 1.5 million Americans living with the effects of autism spectrum disorder or a family member of someone with the disability, you know how devastating it can be. The Autism Society of America (ASA) estimates that autism currently affects one out of every 150 children in America, with males four times more likely to suffer from the disability than females.
There is no known cure for autism, but individuals with the disability can be treated to lessen the effects and increase their quality of life and functional independence in the future. Because most children with autism have grown up in an environment where the family must provide full-time specialized care, they often lack social support, meaningful outside relationships and opportunities for employment. It's a tough life for both the individual and the family.
Autism is a brain development disorder that not only affects a person's ability to communicate and interact with others, it places a major financial hardship on the family of those affected. Current estimates place the lifetime cost of caring for a child with autism upwards of $3.5 million per individual. In the United States alone, almost $90 billion is spent annually towards autism-related costs, and they are increasing every year as more and more children are diagnosed with the disorder.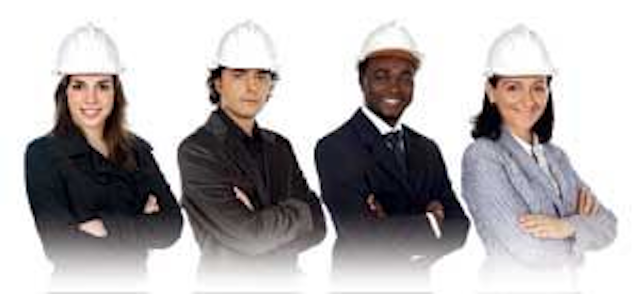 Click here to enlarge image
Because of the huge financial burden related to autism, much of the necessary funding and support comes from individuals and families of people with autism, or people and organizations who are aware of people with the disorder. One such organization is AirWorx Construction Equipment & Supply, an equipment rental, sales and service company in Indianapolis, Indiana. Scott Huggins, vice president of AirWorx, has a child who was diagnosed with autism. He, along with AirWorx President Dick Kagy decided that they wanted to do something to help ease the burden on families affected by autism.
After reading a story about a rental company in Iowa that used boom lifts to raise money for breast cancer awareness, Huggins contacted Tim Morris, vice president, market development and sales for the Americas for JLG Industries, a producer of access equipment and one of AirWorx's largest equipment suppliers. Huggins wanted to see if JLG would work with AirWorx to produce a uniquely designed boom lift that could help promote autism awareness. Morris has a 6-year old son who is also affected with autism and both he and his wife are champions of the cause so they knew how much work is needed to help promote awareness.
The idea was simple–AirWorx would purchase the boom lift for their rental fleet and JLG would paint it a special color and create unique "jigsaw puzzle" graphics that would cover the entire surface of the machine to symbolize the pieces of the Autism puzzle that have yet to be completed. The boom lift would then be rented to AirWorx's customers and a percentage of the rental income would be donated to fund autism-related activities. In addition to AirWorx's contribution, rental customers could elect to contribute an additional amount over the rental rate, with 100 percent of that amount going directly to autism-related programs.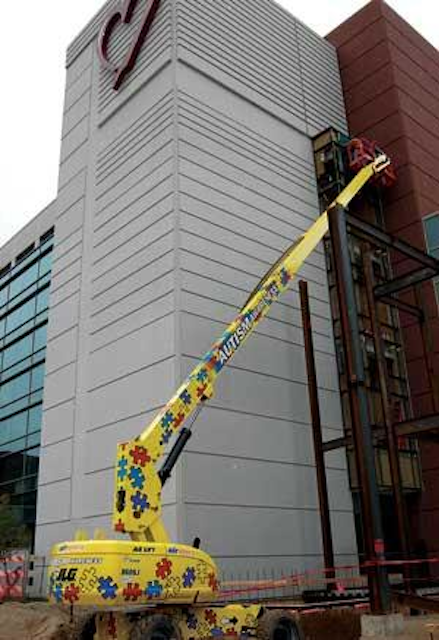 Click here to enlarge image
After presenting the idea to JLG management, Morris received the go ahead and work began on the machine. AirWorx took delivery in November and is donating 20 percent of all rental revenue generated, with half going to the Autism Society of America, and the other half set aside for a scholarship to The Independence Academy, a unique new school in Indianapolis that specializes in education for middle and high school students with high-functioning autism. The Independence Academy is a private, non-profit, non-sectarian school that was created by and for families affected by autism. The school was opened in September 2008 and features a low student-to-teacher ratio, individualized curriculum and a structured day for each student that includes social and life skills training and self-awareness development. Tuition costs $10,500 per academic year and the contributions from AirWorx will go toward reducing much of this expense for scholarship recipients.
Based on AirWorx's current rental rates for the boom lift, it is anticipated that over $7,000 per year will be set aside for contributions to ASA and the scholarships to the Independence Academy, with upwards of $70,000 donated over the life of AirWork's commitment. According to Huggins and Kagy however, if things work out as planned, this could just be the start of an even greater commitment in the future.
After taking delivery of the unique JLG machine, AirWorx immediately placed it on rent with Tonn and Blank Construction Company, an 86-year old Michigan City, Indiana based company that offers general construction, design/build, and project management services to the institutional, commercial, and industrial markets. The machine was delivered to a construction site in Greenwood, Indiana where Tonn and Blank was building an addition to St. Francis Hospital.
Click here to enlarge image
From the time the machine was off-loaded from the delivery vehicle, it has caught the attention of almost everyone who has seen it. After all, it's hard to miss a bright yellow, 86-foot tall machine with red and blue jigsaw piece graphics. Said Project Superintendant Bryan Cooper, "Tonn and Blank is proud to be a part of this important program. Not only are our workers asking about the significance of the graphics, we've had people who were walking by stop us and ask about it. If the purpose of doing this was to get people to notice, it has certainly done that."
As a "thank you" to the customers who rent the unique JLG boom lift, AirWorx will have the customers' name, project name and amount of money their rental of the machine raised for Autism printed on a label that will be placed on top of one of the colored jigsaw piece graphics on the machine. It will become a permanent part of the design and serve as a testament to those who helped create awareness for autism and generated funds to help those affected with the disorder.
In troubled economic times like these it's great to see a company like AirWorx develop a program that helps those less fortunate. It's far too easy to turn the other way when you see someone in need; so to Dick Kagy, Scott Huggins and all the others at AirWorx and JLG who didn't turn away, we say "thank you" and hope that others will follow the example of generosity that you have set.
For more information about autism contact the Autism Society of America at
7910 Woodmont Avenue, Suite 300 Bethesda, Maryland 20814-3067 or visit them on the web at http://www.autism-society.org
---
About the Author:
Bill Hindman has been president of Industrial Marketing Services of Elk Grove Village, Illinois, a business-to-business marketing communications company for over 30 years.