The Need for Safety Culture in the Utilities Industry
The utilities industry has a long history of enforcing high standards when it comes to workplace safety.
Mar 1st, 2009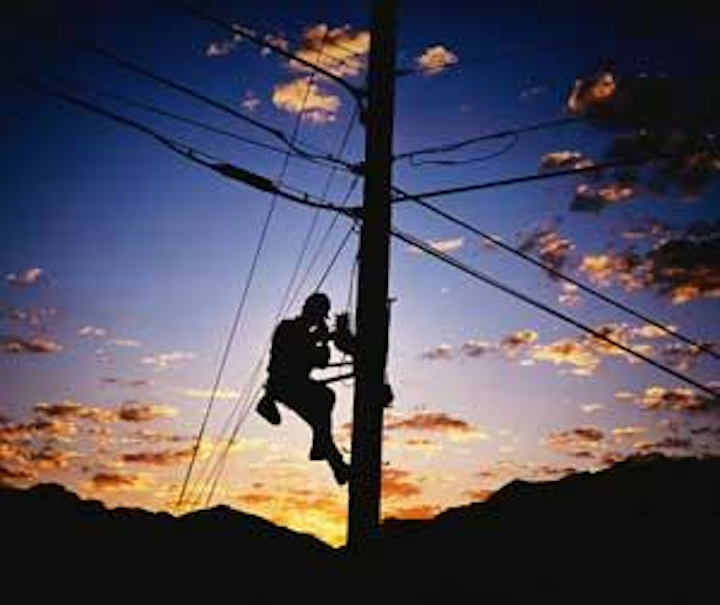 By Greg Martin
The utilities industry has a long history of enforcing high standards when it comes to workplace safety. This attention to safety is imperative due to the nature of the work and the hazards the employees face, both in their environment and with regards to the equipment. New challenges are emerging, however, that could affect the ability of companies to maintain these standards and result in significant costs caused by inadequate safety practices.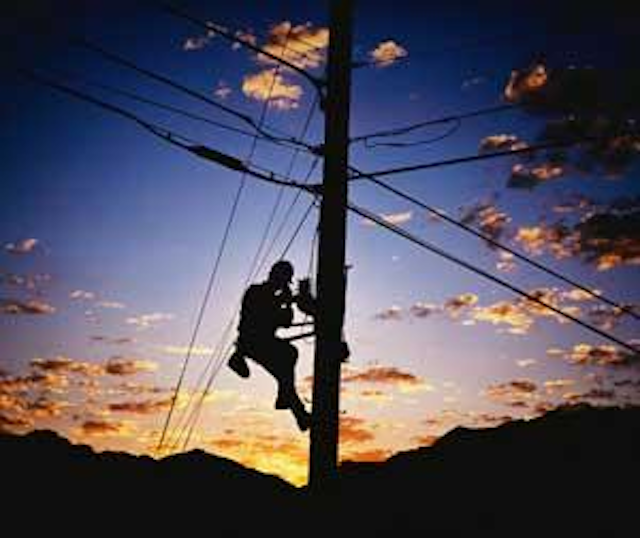 Click here to enlarge image
To confront these challenges successfully, the industry must go beyond safety protocols, training and protective equipment. While these are necessary, companies should strive to develop a pervading culture of safety based on a commitment to safety excellence that improves safety performance, operational effectiveness and business performance.
The Importance of Safety
The National Safety Council estimates that in the United States the annual cost of workplace injuries in 2006 exceeded $160 billion. Indirect costs such as lost worker productivity, overtime, poor quality of goods and services, and damage to customer relations and public image can be two to five times the direct costs.
The impact of safety performance, positive and negative, reaches far beyond the physical safety of the work force. Workplace injuries often require employees to take time off or result in restricted work duties or the need to transfer to less physically demanding positions. Additionally, there is the cost to repair and replace damaged equipment and the cost of lost or limited production stemming from an unexpected disruption of operations, all of which decrease operational effectiveness and productivity.
A company's safety record also has implications for its public image and can affect how the community perceives its business and financial performance. Within the utilities industry, public perception is critically important. One front page story regarding a workplace injury or accident can easily damage the reputation of a business. Public utility commissions will consider both injury rates and public perception when making decisions about rate requests and policy assessments. Therefore, a poor safety record and a bad reputation could be cause for a commission to grant a less favorable rate increase.
Improved safety, including preventing injuries, promotes increased productivity and also enhances a company's bottom line. Workplace safety is also essential to a utility company's right to operate; if regulatory safety standards are not being met, the entire operation can and will be shut down. When resources are used more efficiently, employee turnover is reduced and company operations run more smoothly with enhanced profitability. All of these factors demonstrate the key truth that safety excellence contributes to business excellence.
New Challenges
One challenge facing the utilities industry is meeting rising customer expectations with less experienced crews. Customers today do not want to wait patiently for their electricity to return following an outage, so every outage is a potential customer service nightmare. Unfortunately, utility companies must often ask less experienced crews to do more work and to do it more rapidly. Delivering continuous high-level service, while cutting costs and having to rely on newer, less experienced crews could eventually compromise a utility's safety performance.
Another challenge is the ongoing effort to create efficiencies and lower costs to meet shareholder and regulatory demand. Regulating commissions and shareholders act as industry watchdogs and are increasingly involved on a day-to-day basis. It is essential that these shareholders know that a utility company is functioning at its very best. This scenario of companies striving to create efficiencies and lower costs vis-à-vis fewer people carrying a larger workload increases the likelihood of safety-related issues.
A third challenge facing the industry is an aging work force. Hiring was low in the 1980s and 1990s, and an estimated 60 percent of the employee base is expected to retire over the next 10 years. This presents a dilemma. Traditionally, utility companies have relied upon on-the-job training with senior employees mentoring and teaching new workers. This practice may be compromised, however, if there are not enough experienced workers to train the new ones. Safety can no longer be the sole responsibility of the experienced crew leaders. Moving forward the emphasis will need to be placed on upfront training of new employees, safety practices included.
A Culture of Safety
World-class safety goes far beyond reducing the number of injuries, although that is certainly a goal. Rather, it puts in place and maintains a safety culture that: 1) focuses on prevention through observation and assessment of hazards; 2) continually monitors safety systems and practices; and 3) instills among all employees a commitment to creating a safer workplace so that each employee accepts responsibility for his or her own safety and the safety of others. The goal is to foster the attitude that doing any job safely is an integral component of doing it well, and that safety requires helping and being helped by fellow employees at every level of the company.
Three factors are essential to creating a safety culture that underpins excellent performance: leadership, structure and action.
Leadership
The biggest challenge to creating a safety culture is instilling felt leadership; that is, ensuring that employees know that company leaders are unwaveringly committed to safety no matter the business conditions. This is particularly necessary within companies such as utilities where there are many layers of employees. Leaders must demonstrate through their actions that every time a decision requires a choice between safety and productivity, for example, the choice is safety. When employees believe that their safety and health is the top priority, a cultural transformation can occur. More importantly, that transformation is sustainable because it becomes part of the fabric of the company and the environment in which employees operate.
Actions that lead employees to safety excellence can take many forms. For example, in a utility company the CEO must not only exhibit exemplary safety behavior, but also visit the workplace to speak directly with line workers and help conduct safety observations. Crew leaders, who cannot have direct oversight of multiple crews operating simultaneously, must be sure that employees know that safety is as important as quality of service, costs and employee relations. Other safety leadership actions include:
clear and meaningful policies and principles that confirm the priority of safety and provide a clear basis for decisions;
safety goals and objectives that are a prominent part of standard operating procedures; and
high performance standards that apply to all safety matters and are obvious and known to all employees.
Structure
For any cultural improvement effort to succeed, all employees must be engaged. This requires the company's safety organization to deploy people strategically throughout the company. Traditionally, utility companies have employed safety professionals dedicated to evaluating safety performance and serving as a resource for other employees. While this "command and control" operating style may have worked in the past, it may no longer be possible in an era where crews are made up of fewer people handling a larger workload.
Therefore, a safety culture must be grounded in all levels of a utility company with individuals responsible for their own safety as well as the safety of colleagues. While designated safety personnel are still important, line management and leadership must lead the organization's safety process and take responsibility for the day-to-day safety of their crews. Safety professionals can support this effort with their expertise. All employees should engage in making safety observations and communicating with co-workers if they are engaging in unsafe practices.
Action
For a safety culture to take root, action must accompany leadership and structure. Utility companies are moving toward a census-style management where all employees have a role in workplace safety. Company leaders are taking on a more investigative role while line workers and crew leaders are being called on for more proactive communication. This makes good sense when the leaders and designated safety personnel are not with the crews on the job site.
Clear communication among all levels of the organization, safety training and development, incident investigation, and employee participation in audits and observations reveal an organization's value for safety. All employees must demonstrate consistent, safe behavior that matches the messages being delivered. It is the regular execution of these actions that reinforces the belief that safety is a core value; and until safety becomes a core value, a company cannot have a sustainable safety culture.
Conclusion
Establishing a culture of safety is not easy, but the benefits far outweigh the challenges. Safety is directly related to productivity, financial performance and public perception. In addition, creating the safest workplace possible is the right thing to do.
It is the responsibility of business leadership to embrace and drive the safety culture change, to support the necessary investment and to help their organizations move to a position of zero workplace accidents and injuries. Ultimately, the level of safety excellence will reflect the amount of time and resources that are invested to improve the processes, conditions and behavior that determine safety performance.
---
About the Author:
Greg Martin is a principle consultant with DuPont Safety Resources focusing on the utilities industry. Prior to joining DuPont, Greg spent 36 years at Baltimore Gas & Electric with his most recent role as vice president, general services and Chief Safety Officer. He has also held leadership positions in all major utilities operations areas, including information technology, auditing, and customer service.