Elastimold 38kV 25kA Molded Vacuum Interrupter (MVI)
The new 38kV 25 kA Molded Vacuum Interrupter (MVI) incorporates Elastimold's proven combination of EPDM molded insulation with a vacuum interrupter. This latest addition to the solid-dielectric family of switchgear utilizes a 25kA symmetrical vacuum bottle interrupter and a magnetic actuator mechanism, along with a current sensor and a broad line of control options, ranging from the internal E-Set software to the 80 Control or the SEL 351 Relay. The small, lightweight unit is maintenance-free and environmentally friendly, containing no gas or oil and is available for subsurface, vault, tower, padmount or riser-pole applications.
Thomas & Betts Corporation
CIRCLE 115 ON READER SERVICE CARD
---
New FR Clothing Line and Expansion of Arc Flash Product Line
The 70E Store is excited to announce the addition of several new flame resistant clothing product lines, and the expansion of existing arc flash product lines.
The 70E Store carries a selective variety of the top flame resistant clothing manufacturers, and has added two new high quality names to this list: M. L. Kishigo and DriFire. M.L. Kishigo is a leading manufacturer of high quality high-visibility flame resistant safety vests and other high visibility workwear. Their flame resistant clothing line allows the 70E Store to carry a full complement of high-viz, FR safety vests and other clothing. DriFire is an up and coming name in the flame resistant clothing industry. Their line of arc-rated, moisture wicking shirts and undergarments are made in the USA and provide comfortable performance wear options.
The 70E Store has expanded their line of arc flash protection. Arc flash kits, made in the USA by National Safety Apparel, include a full range of arc ratings: starting at 8cal to 100 cal, with a multitude of ratings in between. Short coat and bib overalls, and long coat and leggings categories have also been expanded. New products have been added, including an Indura Ultra Soft baseball cap and a new mesh safety vest that permits maximum air movement.
70E Store
CIRCLE 116 ON READER SERVICE CARD
---
SureStart Low Voltage Disconnect Switch 48513
Cole Hersee introduces its SureStart Low Voltage Disconnect (LVD) Switch 48513. The Cole Hersee SureStart Low Voltage Disconnect Switch electronically senses battery voltage and conserves starting power by disconnecting non-critical loads, prolonging battery life by preventing battery damage due to excessive discharge.
When battery drain occurs, there are substantial costs associated with downtime, vehicle recovery, and battery damage due to over-discharge.
The switch has a rating of 100A at 12V or 24V DC. Its service life exceeds 1,000,000 on/off cycles, and it also features a manual override that allows users to connect or disconnect the switch when needed, regardless of voltage.
The SureStart LVD switch features a compact size (4.5 x 4 x 4.27") which makes it easy to install into a new or old vehicle. Unlike many voltage monitoring devices, the SureStart LVD switch does not require a separate solenoid to control high current, increasing reliability, and simplifying installation. The switch's resistance to moisture, salt spray, vibration and shock make it a versatile device that can be implemented into any vehicle or environment.
Cole Hersee
CIRCLE 117 ON READER SERVICE CARD
---
New Compact Wrench Makes Linemen's Work Easier
Lowell Corporation now offers a new version of its Triple Square Lineman's dedicated socket wrench that is physically smaller and lighter than the original. The Model 101T Mini Triple Square wrench is designed to meet the specific needs of high line utility workers.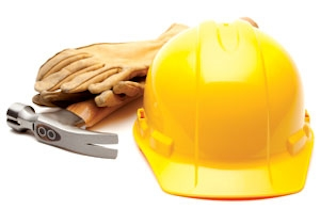 The Mini Triple weighs 1.5 lbs. and has an 8" handle. It has a 3-in-1 socket that fits most common utility pole fasteners: lag bolts, C-clamps, and suspension bolts.
The combination socket has oversize 3/4", 1" and 1-1/8" square openings for 1/2", 5/8" and 3/4" hardware. The reduced socket depth makes the tool easier to use in tight spaces. The vinyl grip improves worker comfort.
Although the new wrench is compact in size, it still delivers big time performance with a torque capacity of 150 lb/ft. The wrench is made of fabricated steel with a semi-enclosed ratchet mechanism to minimize fouling. Handle and socket are coated with electrostatic epoxy paint for durability and easy cleaning. The wrench incorporates Lowell's Bolt-Thru design.
All Lowell wrenches are guaranteed against defects in material and workmanship for a period of one year from date of delivery.
Lowell Corporation
CIRCLE 118 ON READER SERVICE CARD
Click here to view New Products: Part 3