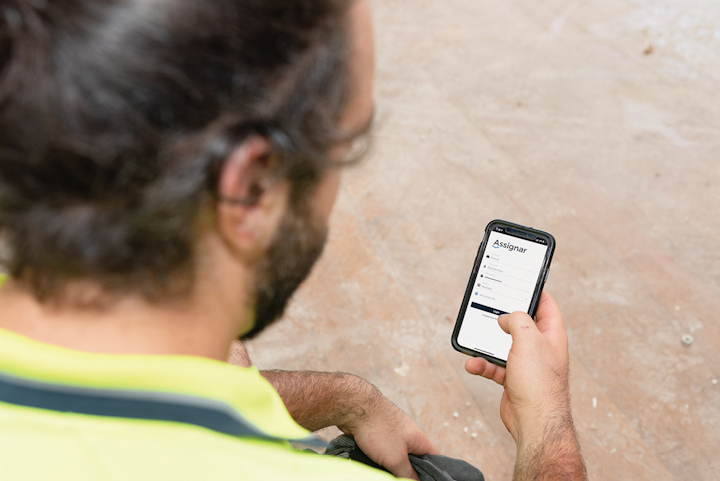 Top Five Ways Software Can Help
By Jason Barber
The construction industry has faced its share of productivity and communication issues over the years, which can be attributed, in part, to the industry's reticence to adopt technology.
In fact, productivity on the overall construction job site has only improved one percent per year over the past two decades compared to other industries, according to one McKinsey Institute study.1 Another report reveals that one of the most significant issues facing construction today is poor communication, which can make projects less efficient, drag down productivity by disrupting flows of labor and materials, and require rework.2
The latest collaborative software solutions can help resolve many of these daily obstacles that hamper productivity while enhancing worker and equipment management for utility contractors. In fact, cloud-based, integrated software solutions are taking the complexity out of managing construction projects, allowing contractors to replace all paperwork and seamlessly automate and digitize their entire operations process.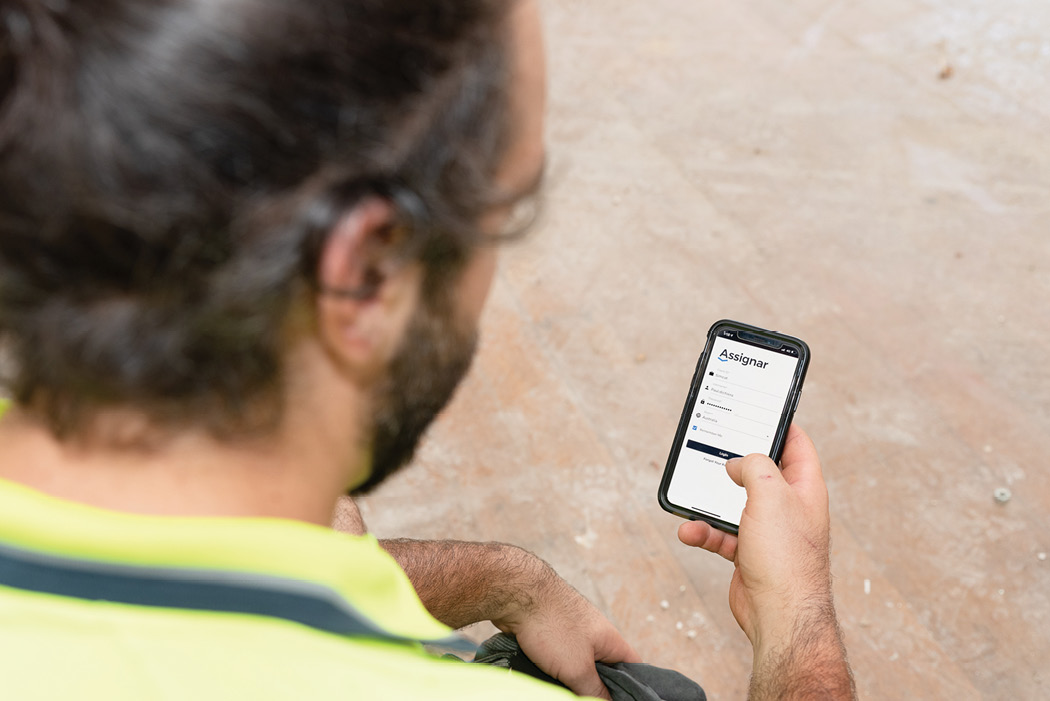 Whether responding to emergency power restoration needs, constructing natural gas pipelines or servicing overhead transmission lines, the latest technology can help utility contractors eliminate their outdated, single-point solutions, helping them to better track workers, equipment, certifications, forms, schedules and other operational needs.
Here are five ways collaborative software helps utility contractors and project supervisors better manage daily operations:
1. It enables teams to spend more time working in the field — and less time on paperwork. With digital tools, utility contractors can devote more time to job sites and getting work done, and less time in the office sifting through (or updating) mountains of paper documents. The technology allows project supervisors to supply contractors and other stakeholders with up-to-date digital documents in real time, via mobile devices, helping save significant time and money. The information on the paperwork, once digitized, becomes actionable data instead of static data.
2. It ensures qualified and safe workers are scheduled electronically. Utility contractors are faced with many hazards working around heavy equipment, at exceptional heights, underground, in trenches, and in constantly changing environments. While these risks are significant, the challenges involved in training these workers are also critical. With digital construction management software, you can efficiently schedule compliant and available workers to specific jobs, projects and work orders. With timely alerts, you can stay ahead of license and certificate expirations, allowing management to control which contractor works on a particular job, keeping downtime and risk to a minimum.
3. It helps manage equipment maintenance and logistics. At many construction firms, due to more pressing issues on a job site, maintenance is often reactionary, not preventative. In many cases, management fails to see maintenance as a priority, resulting in more serious equipment issues down the road. Implementing construction software that features preventative maintenance management capabilities, as well as asset utilization tracking functions, can give you everything you need in one place. With easy ways to access warranty information, equipment lifecycle information, model and serial numbers or user manuals, the technology helps users schedule maintenance reports, review servicing records and utilize other relevant data in real time. These tools also let managers see when to schedule maintenance on equipment in order to minimize the disruption to their revenue-earning business. The software also helps assure that company assets are being used the way they are intended — by qualified operators.
4. It gives users access to permits and locates in the field, from any mobile device. Before the first shovel hits the ground, today's contractors must have a dig permit. Collaborative, digital construction software allows teams to make this vital information accessible in the field — in real time — giving contractors a significant time-savings advantage. Also, before going to work, utility contractors have to call in their locates and make sure they are current. The latest mobile tools help project managers to alert field workers about any locate-related issues as they arise. For example, the software includes a feature that allows users to set an expiration date on call-in locates — typically only valid for three days — ensuring that they can be refreshed when needed, and that projects don't stall or get placed on hold.
5. It tracks and locates service orders in one spot. With constant changes in schedules, workers, equipment availability and priorities, it can be extremely challenging to stay on top of the status of various construction projects. Implementing collaborative, cloud-based construction software can help project managers track how various jobs are progressing. This strategy allows teams to understand how to best utilize their crews and assets at their greatest capacity to ultimately save time and increase profitability.
Enhance Coordination, Collaboration Among Your Project Teams
The increasingly common dynamic of designing more complex projects and building them more efficiently requires that utility and other contractors be active collaborators throughout the project lifecycle. Fortunately, construction management software enables improved collaboration and coordination across various project teams and stakeholders.
With a central repository for all project documents, each team member can access the information they need in real time, anytime and anywhere from any device. It also unifies management of construction jobs, work orders, and asset maintenance, automates equipment usage and simplifies multi-location, multi-company administrative and accounting tasks.
The bottom line is that collaborative, cloud-based technology offers everyone involved in a construction project a robust set of digital tools to help track workflows, manage projects, create more efficient schedules and ultimately stay competitive. UP
The Author: Jason Barber is vice-president of construction market and innovation for Assignar, a cloud-based operations, compliance, asset and workforce management platform for self-­perform contractors. He has 14 years of experience in the construction industry, including serving as resident engineer and construction manager for Kiewit.
References
1. Barbosa, F., J. Mischke, and M. Parsons. "Improving construction productivity," McKinsey & Company, July 2017.
2. Barbosa, F., et al. "Reinventing construction through a productivity revolution," McKinsey & Company, February 2017.