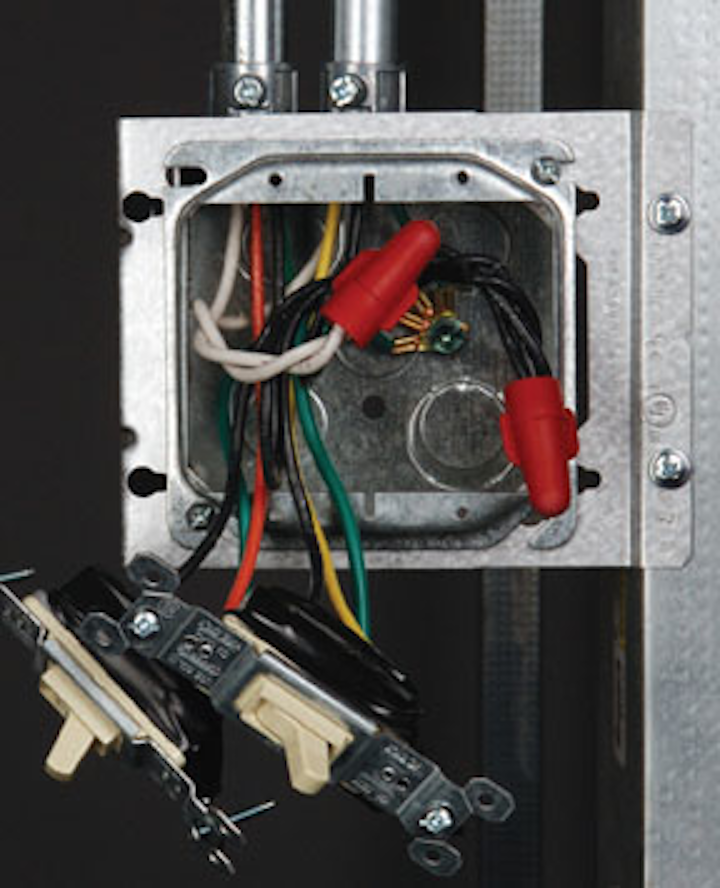 Wire connectors: On any job, time equals money, but it's particularly important when electricians are making hundreds of wire connections a day. Shaving a few seconds off every connection can save hours of labor. That is why professional electricians count on Buchanan® B-Twist wire connectors from IDEAL.
This next generation connector features a rounded "dial-top" that provides fast, fingertip starts, while long swept-wings improve comfort and torque, especially on large wire combinations. The deep-skirt helps protect over-stripped wires and its low-profile fits easily into electrical boxes. B-Twist provides a great combination of performance and value.
Buchanan B-Twist wire connectors accept wire combinations ranging from #18 to #8 AWG, effectively eliminating the need to purchase both red and yellow connectors. They are available in boxes of 100 (BT2-1), jars of 500 (BT2-500JR) and in barrels of 25,000 (BT2-SK). B-Twist connectors are UL Listed and CSA approved.
The B-Twist joins the company's growing line of industry-standard connectors that include the Wing-Nut®, Twister®, Twister Pro ®, and B-CAP® connectors.
For more information about IDEAL or other products, click here to go to Utility Products' Buyers Guide.