Texas city to switch from fossil fuels to solar, wind power
A Central Texas city will be among the first in the U.S. to get its electricity exclusively from solar and wind energy
Mar 19th, 2015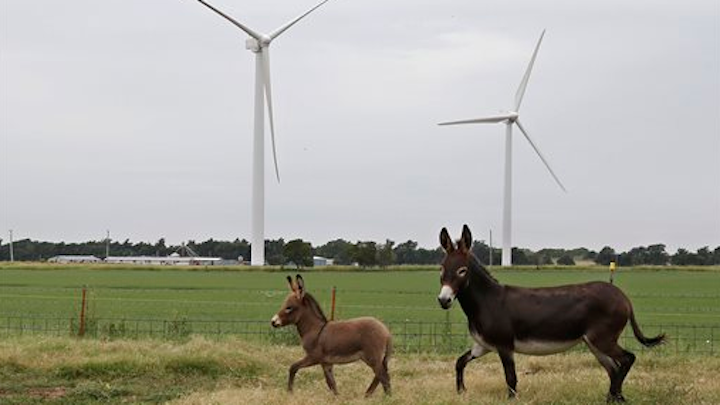 GEORGETOWN, Texas (AP) — A Central Texas city will be among the first in the U.S. to get its electricity exclusively from solar and wind energy.
U.S. solar panel maker and power plant developer SunEdison said Wednesday that it's building a 160 MW solar farm in West Texas to serve the municipal utility of Georgetown, about 30 miles north of Austin.
That's enough to supply about half the city's residents, and the rest of the electricity will come from wind power.
The project will boost the state's installed solar capacity by about a third to 490 MW — enough to power about 74,000 homes.
SunEdison vice president Paul Gaynor told The Associated Press that more cities will shift to renewable resources as they seek to shield themselves from the fluctuating prices of fossil fuels.