Indiana joins 10 states in opposing tougher EPA ozone limits
The nation's current ozone limit, 75 parts per billion, was put in place in 2008
Mar 19th, 2015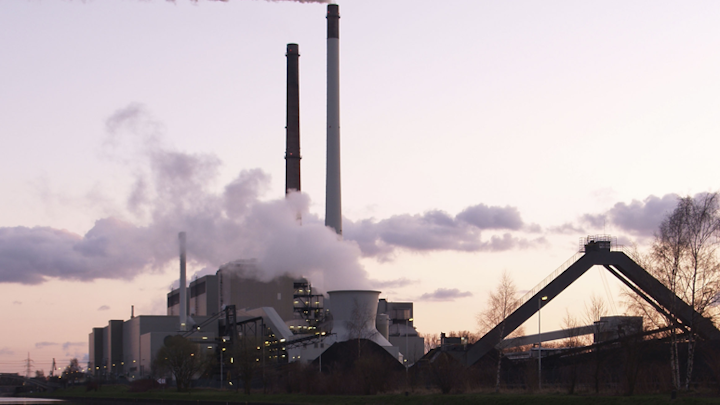 INDIANAPOLIS (AP) — Indiana Gov. Mike Pence and 10 other Republican governors are urging the federal government to drop a push for stricter standards on smog-forming pollution linked to asthma and respiratory illnesses, warning the proposed limits would harm their states' economies.
Pence signed onto a joint letter sent Monday to U.S. Environmental Protection Agency Administrator Gina McCarthy opposing the agency's proposal for a tougher ozone standard and urging it to keep the nation's current standard for ground-level ozone.
That letter said the EPA is proposing "an onerous, job-crushing standard" that would leave many areas in nonattainment, or unable to meet the new limits, and saddled with restrictions on economic development.
"Nonattainment is an economic penalty box so severe that needed economic growth is stunted," the governors said in their letter.
Ozone is formed when chemicals emitted by power plants, cars, refineries and factories react in sunlight. Ground-level ozone causes smog that can lead to serious respiratory illness, particularly for children, the elderly and those with lung disease.
The nation's current ozone limit, 75 parts per billion, was put in place in 2008.
In November, the EPA proposed moving that standard to a range of 65 parts per billion to 70, although the agency also took public comments on an even stricter standard of 60. The EPA has until October to issue a final rule.
Pence said in a statement that all but one of Indiana's 92 counties meets the current ozone standard. He said a more stringent standard threatens to impact Indiana "just as our economy appears to be turning a corner."
In a separate letter to McCarthy sent last week, the Indiana Department of Environmental Management's commissioner, Thomas Easterly, wrote that there is "no compelling evidence that indicate lowering the standards would have any overall impact on public health."
But Jodi Perras, the Indiana representative of the Sierra Club's Beyond Coal Campaign, said the Pence administration's continued opposition to stronger clean air protections ignores the fact that "clean air standards are established to protect our health and the health of our children."
"More than 2 million Hoosiers live in counties that fall short of American Lung Association recommendations for smog or soot. Governor Pence and IDEM need to stop promoting dirty air and start fighting for our children," Perras said in a statement.
The EPA estimates that cutting ozone emissions to 70 parts per billion would cost industry about $3.9 billion in 2025, while a stricter limit of 65 would push the cost up to $15 billion.
The agency said Tuesday in a statement that "the benefits of reducing smog-forming emissions outweigh the estimated costs."
The EPA added that industry claims about a tougher standard "consistently ignore the health benefits and why an ozone standard is so important for improving the health of all Americans."