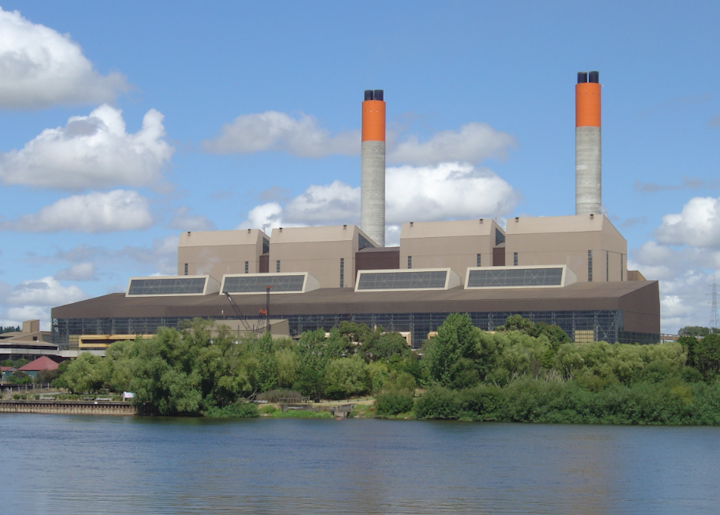 ALBANY, N.Y. (AP) — An energy company filed an application with the New York Public Service Commission on Tuesday to close an aging coal-fired power plant by next March, and said it's placing on hold its $150 million project to transition from coal to natural gas at another plant because of a federal lawsuit filed by a competitor.
David Gaier, spokesman for NRG Energy, said the company filed the application to close the Huntley coal facility in Tonawanda, eliminating 79 jobs. He said low natural gas prices and other factors had made the power plant economically unviable.
Gaier said the last of four units at NRG's Dunkirk plant will be mothballed by Jan. 1, costing 66 jobs, because of "massive uncertainty" caused by a federal lawsuit filed by Entergy Corp., owner of the Indian Point nuclear plant in Westchester County. The lawsuit challenges ratepayer and state subsidies for NRG Dunkirk.
"That federal lawsuit could last for years," Gaier said. "And regardless of the outcome, we believe the losing side would appeal."
The repowering project at Dunkirk had been touted by Gov. Andrew Cuomo and local officials at a news conference two years ago announcing state approval of the plan, which would allow the plant to remain open while preserving jobs and Chautauqua County's largest taxpayer.
The Dunkirk project was supported by $15 million in benefits from the New York Power Authority and $1.7 million a month for the next 10 years from National Grid customers. The Entergy lawsuit calls the deal illegal interference with wholesale energy markets.
The Cayuga Power Plant in the town of Lansing in the Finger Lakes has asked the PSC to approve a similar subsidy deal that would finance a switch from coal to natural gas. Opponents traveled to the state Capitol on Monday to protest the Cayuga plan, which would require ratepayer-backed subsidies of about $9 million a year for a decade.