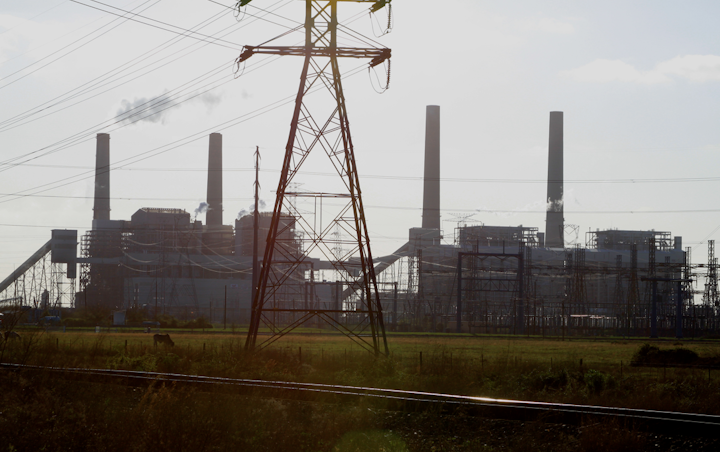 NRG Energy said in its Aug. 4 quarterly Form 10-Q report that it and partners are aiming for a late-2016 commercial start-up of a carbon capture facility at NRG's coal-fired W.A. Parish power plant in Texas.
In July 2014, NRG, through its unit Petra Nova Holdings, sold 50 percent of its interest in Petra Nova Parish Holdings to JX Nippon, a unit of JX Nippon Oil & Gas Exploration Corp. As a result of the sale, NRG no longer has a controlling interest in and has deconsolidated Petra Nova Parish Holdings as of the date of the sale.
In July 2014, NRG said that it made its initial capital contribution into the partnership of $35 million, which was funded with a portion of the sale proceeds of $76 million.
In March 2014, Petra Nova CCS I, a unit of Petra Nova Parish Holdings, entered into a fixed-price agreement to build and operate a carbon capture facility at the W.A. Parish facility with a consortium of Mitsubishi Heavy Industries America Inc. and TIC-The Industrial Co. Notice to proceed for the construction on the carbon capture facility was issued in July 2014 and commercial operation is expected in late 2016.
Petra Nova Parish Holdings also owns a 75 MW, gas-fired peaking unit at W.A. Parish, which achieved commercial operations in June 2013. The peaking unit will be converted into a cogeneration facility to provide power and steam to the carbon capture facility.
The carbon capture project is being financed by:
•Up to $167 million from a U.S. Department of Energy Clean Coal Power Initiative grant;
•$250 million in loans provided by the Japan Bank for International Cooperation and Mizuho Bank.; and
•About $300 million in equity contributions from each of NRG and JX Nippon. NRG's contribution will include investments already made during the development of the project, the Form 10-Q noted.
The Parish carbon capture facility project is one of a handful worldwide that is designed to prove carbon capture and sequestration technology. Said the NRG website: "This project is designed to capture about 90 percent of the carbon dioxide (CO2) from a 240 MW slipstream of flue gas and use or sequester 1.6 million tons of this greenhouse gas annually. The demonstration project is expected to be operational in 2016. At 240 MW, Petra Nova WA Parish will be the largest post-combustion carbon capture project installed on an existing coal-fueled power plant. The technology has the potential to enhance the long-term viability and sustainability of coal-fueled power plants across the U.S. and around the world."
The NRG website added: "Captured CO2 will be used to enhance production at mature oil fields in the Gulf Coast region. The first site to use CO2 from the WA Parish carbon capture system is Hilcorp's West Ranch Oil Field. Through EOR, it is expected that oil production will be boosted from around 500 barrels per day to about 15,000 barrels per day. This field is currently estimated to hold about 60 million barrels of oil recoverable from EOR operations. Other sites have been identified, and reservoir analysis is underway."