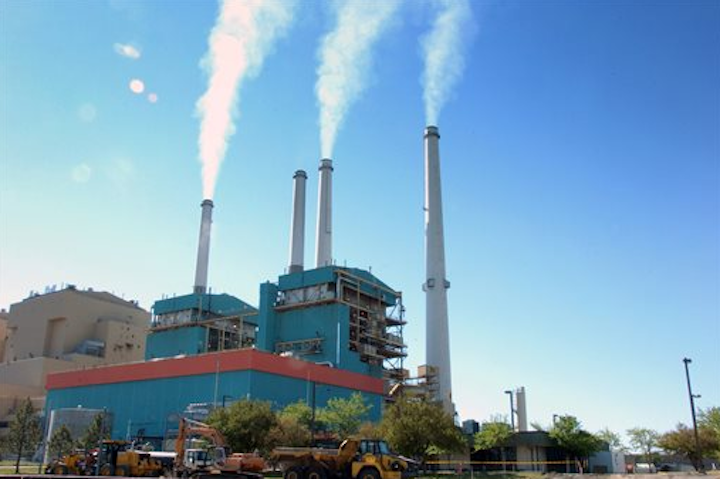 OLYMPIA, Wash. (AP) — So many people signed up to testify on Gov. Jay Inslee's sweeping proposal to rein in greenhouse gases that Tuesday's public hearing on the bill was continued to Thursday.
About three dozen people from across the state testified before the House Environment Committee on a bill to cap the overall amount of carbon emissions in the state and require major polluters to pay for each metric ton of carbon released.
The hearing room quickly filled, and many who couldn't get a seat had to watch the proceedings on TVs in several overflow rooms.
Rep. Joe Fitzgibbon, D-Burien, who chairs the committee, said the impacts of climate change are real and the state can't afford to wait any longer to address it. He's the prime sponsor of House Bill 1314, which has three dozen Democratic co-sponsors.
The governor-backed bill, which must be approved by the legislature, faces resistance from some businesses and Republicans, who control the Senate.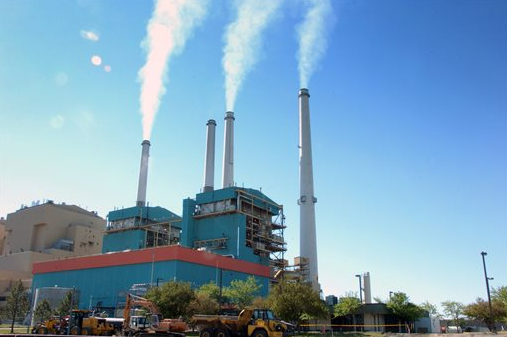 Q: Why is the governor proposing it?
A: Inslee says polluters should pay for the emissions they release into the atmosphere and his plan will raise $1 billion in its first year for transportation, education and other needs. The governor says the state has a moral obligation to take action on climate change and his plan will help the state meet a mandate to reduce greenhouse gases linked to global warming.
Q: Who supports it and why?
A: Environmental groups, labor unions, groups advocating for low-income and minority communities, and public health advocates testified in favor of the bill. A coalition called Alliance for Jobs and Clean Energy that launched Tuesday is also pushing the plan.
Supporters say the plan will cut pollution and improve public health and the environment. Renee Klein, CEO of the American Lung Association of the Mountain Pacific, was among those who said the state is already facing the consequences of climate change in increased health costs and other problems.
Polluters should be held accountable, supporters said, and the program will ultimately encourage more energy efficiencies and clean-energy innovations.
De'Sean Quinn, a Tukwila City Council member, told lawmakers it's also an issue of social justice and equity. He and others said minority and low-income communities often have higher rates of asthma and other health issues related to pollution.
Q: Who opposes it and why?
A: The Western States Petroleum Association, Association of Washington Business and others formed a group, the Washington Climate Collaborative, to urge alternatives. Republican lawmakers say the state is already a low-carbon-producing state and they support private market innovations.
Christine Brewer with Spokane-based Avista Corp., which will be covered under the plan, said the costs will fall to ratepayers. Matthew Lyons with Nucor Steel in Seattle said that as the state's only steel mill, it must compete with others out of state that won't have to pay those charges. He estimated that the company would have to pay more than $3 million in the first year.
Other business owners said they were concerned that the so-called large polluters would simply pass along the charges onto them in "a trickle-down effect."
Q: How does cap and trade work?
A: The program sets an overall state limit on carbon dioxide and other emissions and requires major polluters to buy allowances, or permits, for each metric ton released. The cap would ratchet down over time, so fewer allowances are issued and the price for pollution rises. Companies can decide to pay for their pollution or find there's more financial incentive for them to reduce greenhouse gas emissions by becoming more energy efficient or finding newer technologies to reduce pollution.
Q: Who would have to pay and how much?
A: The program would apply to major facilities that release more than 25,000 metric tons of carbon a year, such as power plants, oil refineries and food processors. Examples of those likely affected include the Tesoro Refinery in Anacortes, Ash Grove Cement plant in Seattle, Boeing Co.'s commercial airplanes factory in Everett, ConAgra Foods Lamb Weston in Pasco and Richland, and the River Road power plant in Vancouver.
Biomass plants, waste facilities, landfills, and federal and tribal entities are exempt. But the University of Washington and Washington State University would be included because they meet the threshold.
Q: How much would polluters have to pay?
A: The actual price would be set at auction, with a minimum of about $12 a metric ton and no lid on how high prices could go. At $12 a ton, for example, facilities that release 100,000 metric tons of carbon a year would have to pay about $1.2 million.
Q: Who else has a cap-and-trade program?
A: Washington lawmakers failed to pass a cap-and-trade program in 2009 when it was pushed by then-Gov. Chris Gregoire. California rolled out a program nearly three years ago. A coalition of Northeast states has a program that applies to power plants. Europe launched a program in 2005.