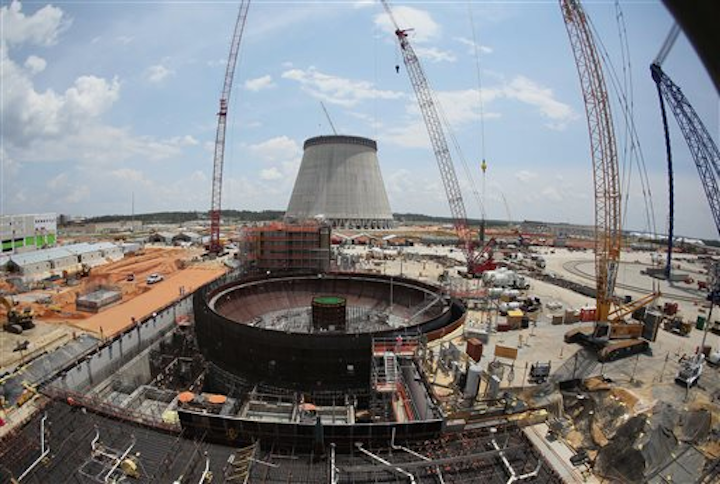 ATLANTA (AP) — Southern Co. said the firms building its new nuclear power plant in Georgia estimate the project will be delayed 18 months, potentially costing the power company $720 million in new charges, company officials said Thursday.
The latest delay at Plant Vogtle is another setback for a project that was supposed to prove nuclear reactors could be built on time and without the cost overruns that financially strained utilities decades ago. Power companies are already shuttering existing nuclear plants because natural gas is so cheap by comparison.
Westinghouse Electric Co. and Chicago Bridge & Iron Co. expect the first reactor at Plant Vogtle will be complete in mid-2019, and the second reactor will come online in mid-2020, Southern Co. said in a financial filing. The power company said it has not accepted the new timeline, and it suggested builders might be able to accelerate the schedule. Officials at Westinghouse and CB&I did not immediately return calls seeking comment.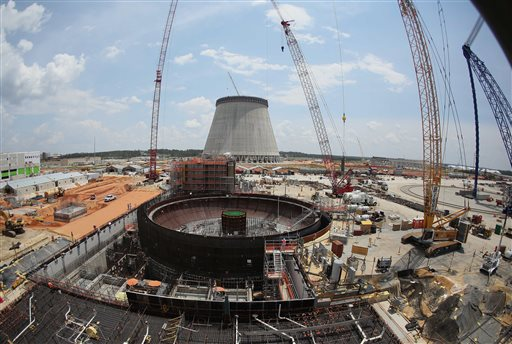 Southern Co. is already in litigation with Westinghouse and CB&I over previous delays and cost increases. The power company did not tally its total costs in Thursday's filing. However, Southern Co. said each month of a delay would cost $40 million in new capital and financing charges. If the project stretched an additional 18 months, that total could grow to $720 million.
The cost could be higher.
Regulators at Georgia's Public Service Commission previously estimated a one-month delay would cost Southern Co. roughly $60 million. Using that estimate from regulators, an 18-month delay could cost Southern Co. more than $1 billion. That estimate is larger because it includes Southern Co.'s cost for buying replacement energy if its nuclear reactors cannot produce power.
By law, customers of Southern Co. unit Georgia Power will pay for the firm's share of building costs unless regulators intervene.
It remains unclear whether the proposed schedule is realistic. Southern Co. said the contractor's failure to meet deadlines for building key plant parts and other issues "may further impact project schedule and cost."
Georgia Power owns a 46 percent stake in the new reactors at Plant Vogtle, which were originally estimated to cost around $14 billion. The other owners include Oglethorpe Power Corp., the Municipal Electric Authority of Georgia and the city of Dalton.
A project using the same plant design in South Carolina previously announced similar delays priced at more than $1 billion.