MAIDSVILLE, W.Va. (AP) — A fire at a West Virginia power plant that prompted a 1-mile evacuation has been extinguished.
Mike Wolfe of the Monongalia County 911 dispatch center said crews Monday were able to vent the methane tank, ending the threat. The tank was among a half dozen at the coal-fired Longview Power Plant in Maidsville, West Virginia.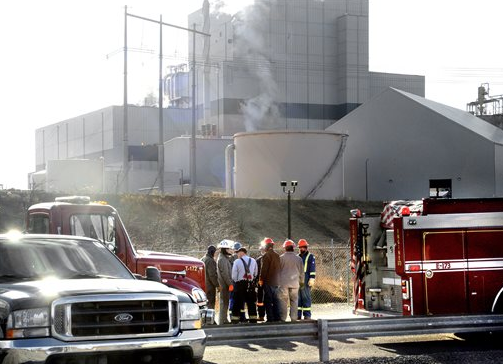 About 10 homes within the evacuation area were told to leave the area. Residents are now free to return home. The power plant's workers had already been evacuated.
A telephone message left by The Associated Press at the power plant was not immediately returned.
A website for the plant said a 695 MW plant is being built at a cost of $2 billion.