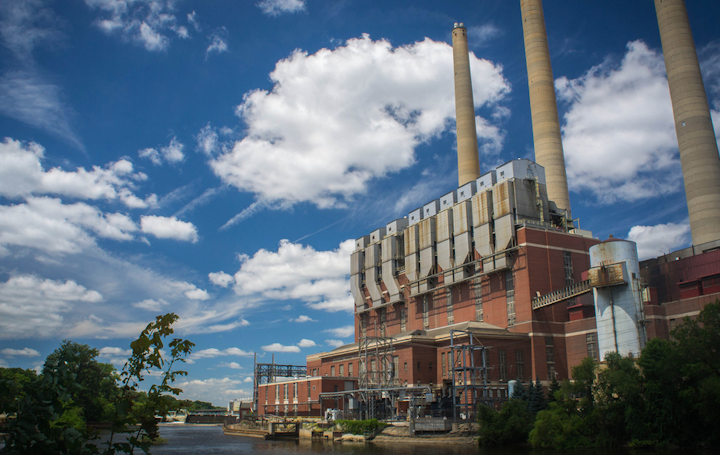 DETROIT (AP) — Michigan officials said Tuesday they will comply with the Obama administration's plan for cutting planet-warming gases from power plants, but cited challenges to meeting the deadline and misgivings with some requirements.
The U.S. Environmental Protection Agency seeks a 32 percent carbon dioxide reduction from plants by 2030. In Michigan, that would mean going from nearly 70 million tons generated in 2012 to 47.5 million tons during the next 15 years.
Michigan will submit a plan by the September 2016 deadline and draft administrative rules for enforcement by 2018, state leaders said on a conference call.
"I think we're going to need every second they've given us to meet ... (the) deadlines, but we believe we can do it," said Valerie Brader, executive director of the Michigan Agency for Energy. "We're not planning on turning anything in early."
The EPA gave states preliminary emission reduction targets last year. The final rule, known as the Clean Power Plan, calls for slightly bigger cutbacks but gives the states two more years to begin achieving them. Each state is to devise its own blueprint for achieving the required reductions.
Many would have to burn less coal, the primary source of carbon dioxide from power generation; Michigan gets 49 percent of its electricity from coal, 26 percent from nuclear plants and 20 percent from natural gas.
Some Republican state attorneys general have filed or pledged to file lawsuits against the federal regulation, while many states led by Republican governors have said they'd refuse to comply. Attorney General Bill Schuette has joined a lawsuit trying to block the federal plan, but Brader said Schuette is acting independently and the administration of GOP Gov. Rick Snyder has no plans to join that challenge.
Michigan's 2008 energy law requires that 10 percent of power be derived from renewable sources, and Snyder wants to increase that through voluntary measures.
State Department of Environmental Quality Dan Wyant said more than half of the state's renewable energy generation will not be awarded credits in the final EPA rule, which disappoints officials. "This amounts to the EPA rewarding delay over early action," he said.
Still, Wyant and Brader said, devising a state plan is far preferable to the alternative: Accepting the as-yet unknown terms set forth by the federal government.
"A state plan is the best opportunity ... for providing our own direction and destiny," he said.